Why is a building permit required?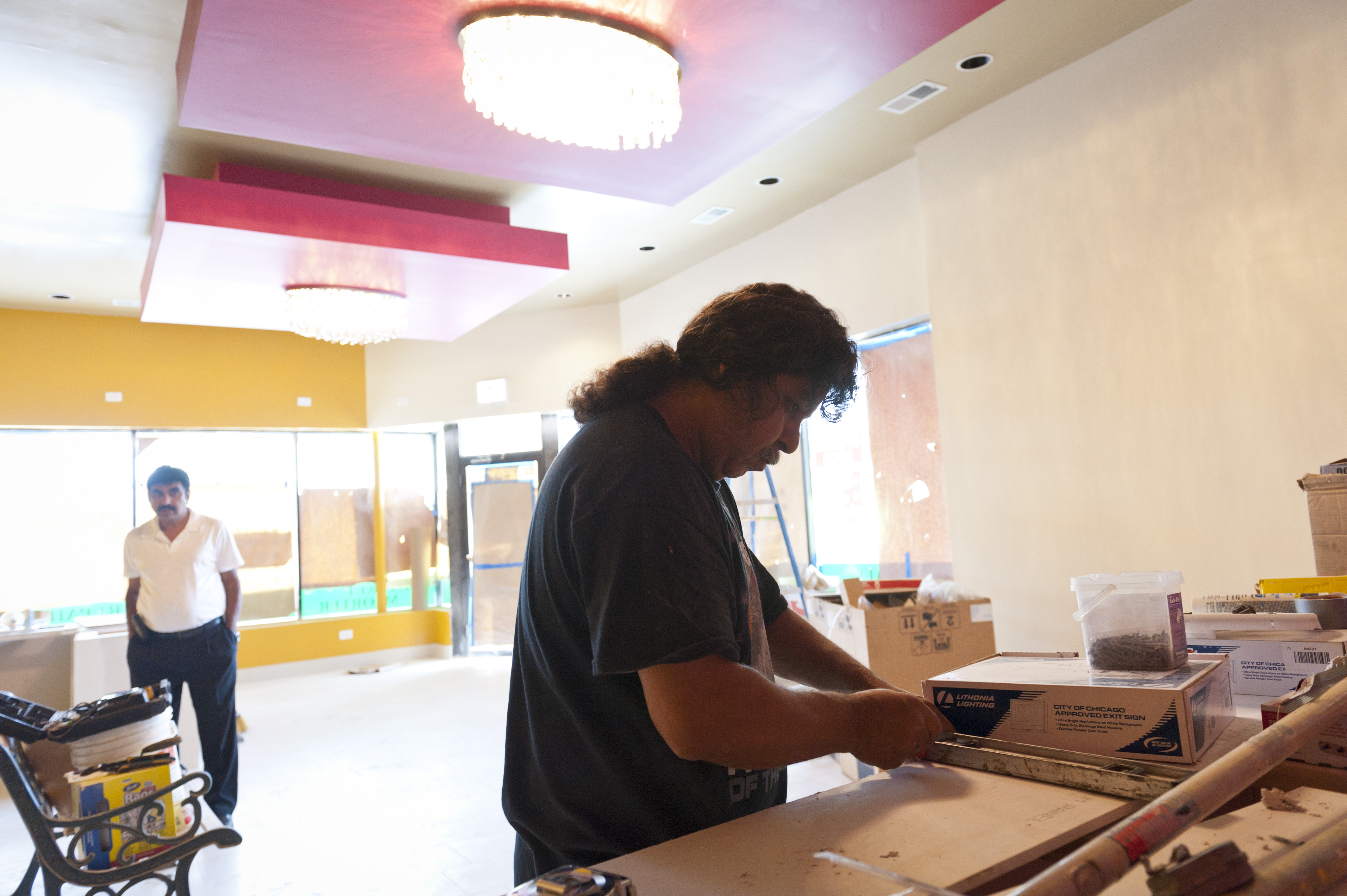 A building permit is required for new building construction, renovations, the installation of heating and cooling systems, or any plumbing or electrical work. If construction is necessary, you need to apply for building permits through Department of Buildings. A building permit is needed to make sure that the project you are constructing meets the minimum criteria of the Chicago Building Code. The Chicago Building Code exists to safeguard the public health, safety and welfare.

What are you building?
If you are repairing existing elements on any buildings, you may be able to use the Easy Permit Process. If your project requires architectural drawings, then you must get proper building permits and go through the Standard Plan Review.


Easy Permit Process (small repair and replacement projects)
The Easy Permit Process (EPP) allows building owners to get a building permit for small projects that do not need an architect or drawings. EPPs are for the repair or replacement of existing non-structural building elements. Refer to the EPP Flow Chart. No appointment is required. You can usually get your Easy Permit the same day you apply at the Homeowner's Assistant Program Counter, at City Hall, 121 N. LaSalle, Rm 900. Zoning reviews are not usually needed. You can get some EPPs online.

Examples of common EPP projects include:
Replace limited drywall
Replace light fixtures
Replace single furnace
Replace single hot water heater
New non-brick fences (greater than 5 feet high and not more than 6 feet high)
Roof replacement
New wood frame garage New wood trash enclosure
Masonry tuck pointing
Replace limited brick masonry
Scaffolding Wrecking Permit
Standard Plan Review
The Standard Plan Review (SPR) process is intended for small to mid-size new construction and alteration projects. Architectural drawings prepared by a licensed architect are required. Building permit applications must be created online and architectural plans must be submitted online through e-plan.
Only architects, structural engineers and expediters can submit building permit applications for the SPR process.

Related Pages
Business Licensing: What Do I Need?