The City of Chicago's "Small Business Pride Week 2019" begins on Monday, June 24th, and concludes on Friday, June 28th.
BACP's ChiBizPride campaign celebrates, and highlights, the contributions of the LGBTQ-owned businesses in Chicago, which leads up to the 50th annual Chicago Pride Parade on June 30th.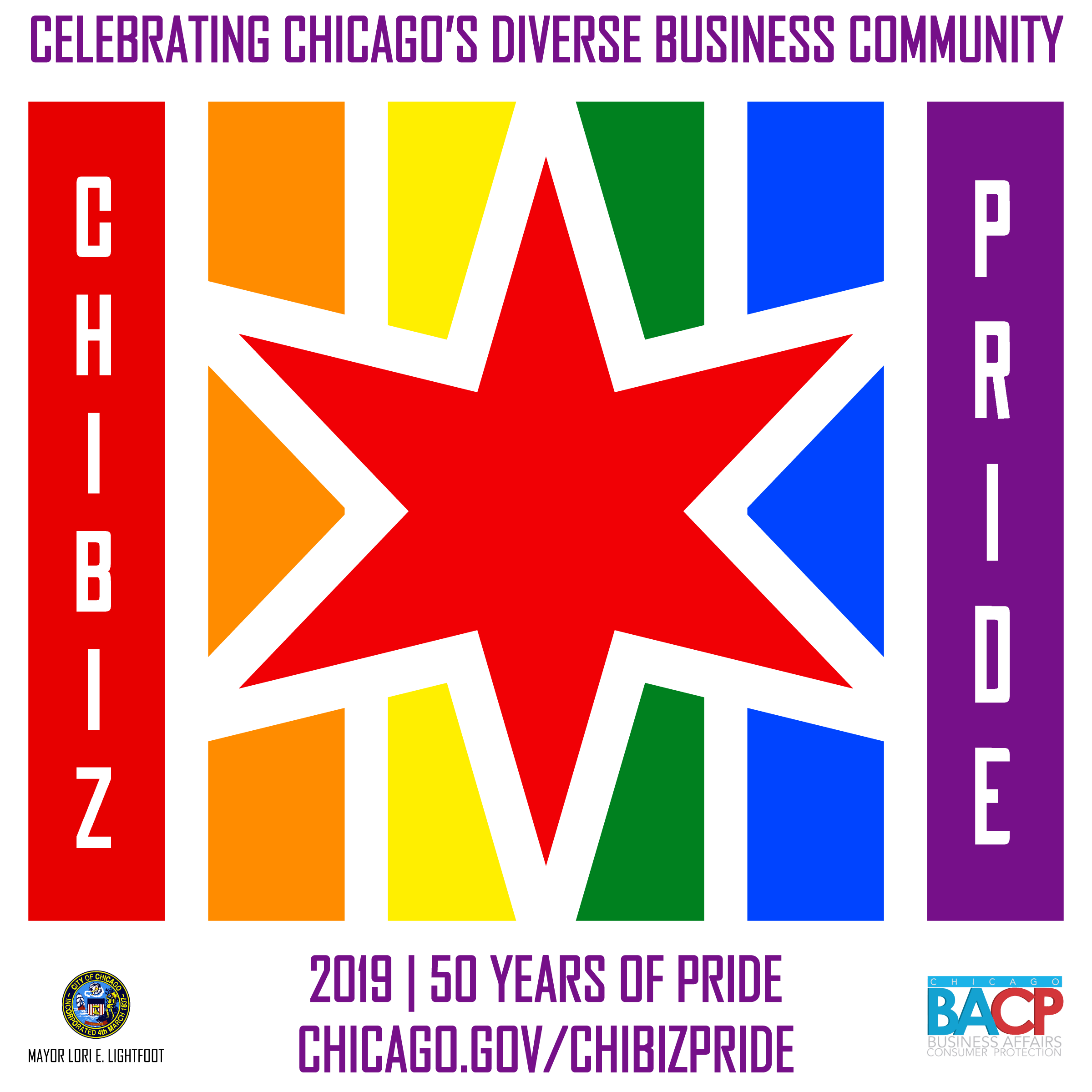 ---
MAYOR LIGHTFOOT AND BACP LAUNCH CHIBIZPRIDE CAMPAIGN TO CELEBRATE LGBTQ+ SMALL BUSINESS OWNERS
Campaign highlights diversity of Chicago's business community; Local business owners to be featured on social media, Smart Business Chicago podcast and roundtable discussion
Mayor Lori E. Lightfoot and the Chicago Department of Business Affairs and Consumer Protection (BACP) today launched the first annual ChiBizPride Campaign. Kicking off this week, the new campaign celebrates and highlights the contributions of the many LGBTQ+ owned and LGBTQ+ friendly businesses throughout Chicago. Leading up to the 50th-anniversary celebration of the Chicago Pride Parade on June 30th, BACP has partnered with local chambers of commerce and business service organizations to bring attention to and celebrate the contributions of Chicago LGBTQ+ business community...