2. For the Medically Vulnerable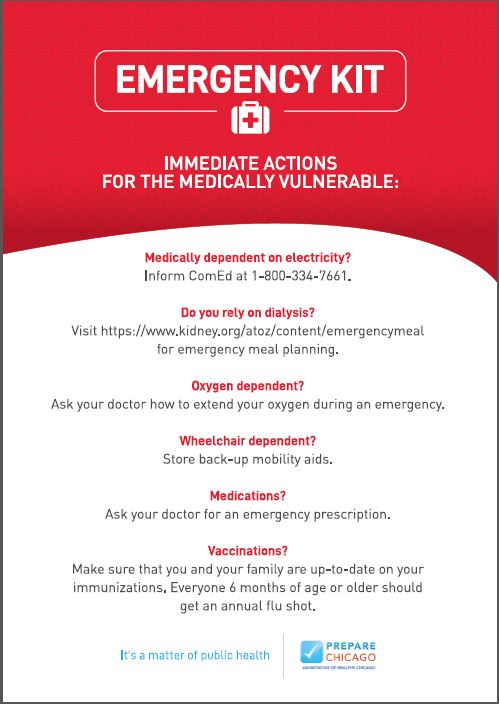 Individuals with disabilities as well as older adults and children may be more vulnerable during a public health emergency. We can't anticipate when there will be an emergency, prepare today.
3. Emergency Kit - Gather your Supplies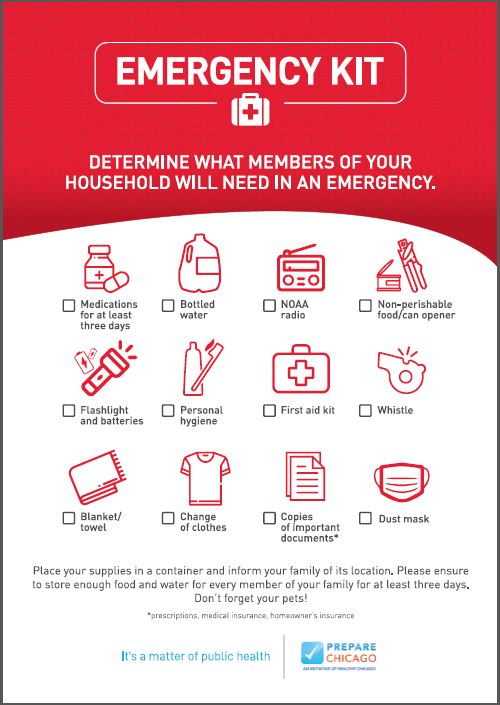 In emergencies things that you rely on may not be readily available. Maybe, there is a power outage? Maybe, your phone doesn't work? Maybe, you won't be able to leave your home? Think of your individual needs, those of your family and your pets. Here are some of the things you will need.