The Chicago CareVan is a mobile immunization clinic that provides vaccines at no out-of-pocket cost to all children from birth through 18 years of age.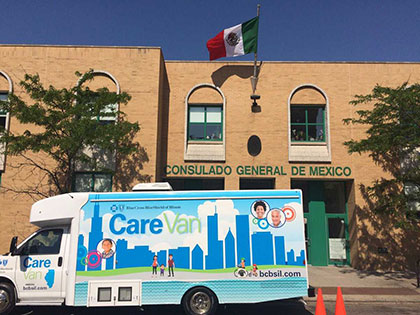 The clinic provides all immunizations that are recommended by the CDC, with the exception of varicella (chickenpox) vaccine.
The Chicago Care Van is a public/private partnership between CDPH and Blue Cross Blue Shield of Illinois. No out-of-pocket cost vaccines are provided in Head Start, child care centers, schools, public housing sites, WIC centers and at community events.
Please bring your child's shot record with you. For the safety of your child it is important for the immunization nurse to know what shots your child has already received and when they were given.
To schedule an immunization visit, please complete the CareVan request form. For more information on the CareVan Program call the CareVan Coordinator at 312.746.6181.
For immunization services, visit one of our Fast Track clinics.