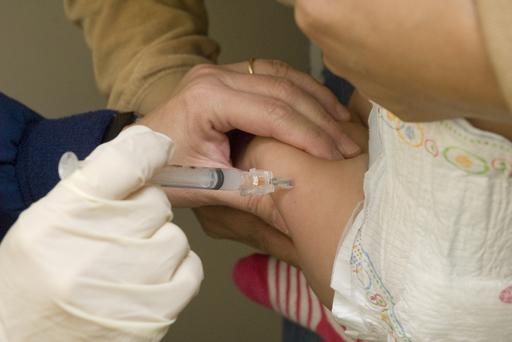 Chicago Department of Public Health (CDPH) Walk-In immunization clinics provide vaccinations for children 0 through 18 years of age at no out-of-pocket cost. Currently, we serve uninsured, underinsured, Medicaid (Title XIX) insured and Children's Health Insurance Program (CHIP; also known as Title XXI or state-funded) individuals only.
Starting June 1, 2018 Chicago Department of Public Health Walk-In Immunization clinics will no longer provide services to individuals who live outside the city of Chicago. You may be asked to show proof of residence. If you need help identifying another vaccination provider, please visit http://vfc.illinois.gov/search/.
HOW TO PREPARE FOR YOUR VISIT:
No appointment is necessary; vaccinations are given on a first come, first served basis.
Bring your child's immunization record to every visit with us and to check-ups with your regular healthcare provider. In order to be serviced, an up-to-date immunization record must be presented to clinic staff.
If you have insurance, please bring your insurance card.
WHAT TO EXPECT ONCE YOU ARRIVE:
We reserve the right to turn away patients once we have registered as many patients as the clinic can serve over the course of a given day.
To avoid being turned away, don't wait for the school deadline to get your child vaccinated and arrive before the scheduled clinic open time.
Patients will not be seen between 12:00 pm – 1:00 pm to allow for staff lunch.
Please prepare for long wait times at our Walk-In Immunization clinics during our high volume season from June through November each year.
Greater Lawn WIC
4150 W. 55th Street
Phone: 312.747.5416

Hours of Operation:
Mondays, Tuesdays, Wednesdays: 8:30 am to 3:30 pm

Closed 2nd Wed every month 12 to 4 pm

Lower West WIC
1713 S. Ashland Avenue
Phone: 312.743.1198

Hours of Operation:
Thursdays & Fridays: 8:00 am – 3:00 pm

Roseland Community WIC
11255 S. Michigan
Phone: 773.785.1173

Hours of Operation:
Mondays, Tuesdays, Wednesdays: 8:00 am - 3:00 pm

Closed 2nd Wed every month 12 to 4 pm

Englewood Neighborhood Health Center
641 W. 63rd St., Lower Level
Phone: 312.745.1000

Hours of Operation:
Thursdays: 9:00 am - 4:00 pm
Fridays: 8:00 am - 3:00 pm

Uptown WIC
845 W. Wilson Ave., 2nd Level
Phone: 312.742.3227

Hours of Operation:

Mondays, Wednesdays and Friday: 8:00 am - 3:00 pm
Tuesdays & Thursdays: 9:00 am.– 4:00 pm

Closed 2nd Wed every month 12 to 4 pm