LGBT Community Action Plan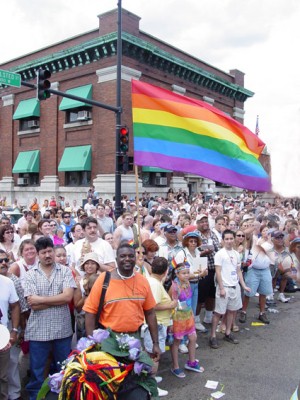 The LGBT Community Action Plan serves as a supplement to Healthy Chicago, the City's public health agenda. It identifies ways to address high rates of smoking, obesity, HIV prevention, access to care, and other concerns within Chicago's LGBT community. The Chicago Department of Public Health developed this plan in coordination with City leaders and community health providers across the city, and also relied on input from LGBT residents and allies of the community.
The action plan outlines 22 strategies to improve the overall health of the LGBT community, including: improving data collection, addressing violence within the community, improving cultural competency about LGBT-specific concerns among Chicago's health providers, and improving overall inclusion of the LGBT community across the city in order to better connect members with health resources and information.
For more information or to get involved send an email to healthychicago@cityofchicago.org
Download a pdf of the LBGT Community Action Plan
Read the Press Release Announcing the LGBT Community Action Plan
Supporting Information Facts
Department: