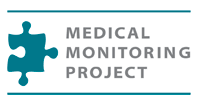 Since 2009, the Chicago Department of Public Health (CDPH) has been conducting the Medical Monitoring Project (MMP) to better understand the experiences and needs of people living with HIV in the City of Chicago. Chicago is one of the 23 sites selected as focus areas by the Centers for Disease Control and Prevention (CDC) for this multi-year public health initiative.
CDPH receives input and guidance on MMP activities from a local Provider Advisory Board (PAB), composed of HIV physicians from a variety of care providers, as well as from a Community Advisory Board (CAB), made up of individuals working on HIV outside of the clinical setting.
MMP seeks to offer insights into questions such as:
- How many people living with HIV/AIDS are receiving care for HIV?
- How easy is it to access care and use prevention and support services?
- What needs of persons living with HIV/AIDS are not met?
- How is treatment affecting people living with HIV/AIDs?

The Medical Monitoring Project is the most comprehensive project of its kind, aiming to provide representative and longitudinal data of behavioral and clinical outcomes of persons living with HIV in the United States.
For questions or concerns regarding MMP, please contact us: mmp@cityofchicago.org