Ensemble-Made Chicago Virtual Workshop Series
DCASE Homepage > Ensemble-Made Chicago Virtual Workshop Series
Select dates, October 12—November 14, 2020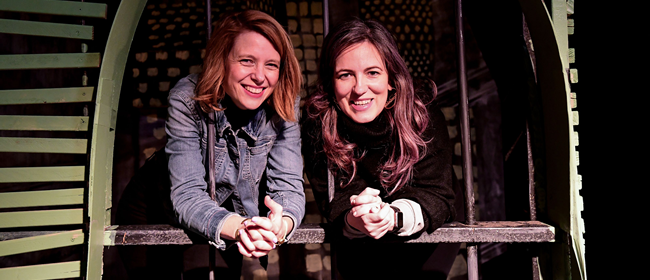 (click on image to enlarge)
Chicago is home to one of the most exciting and democratic forms of theater: devised and ensemble-made performance – a way of working that invites everyone to be a part of creating something new and uniquely theirs. Drawing inspiration from Ensemble-Made Chicago: A Guide to Devised Theater by authors Chloe Johnston (of Neo-Futurists) and Coya Paz Brownrigg (of Free Street Theater), Chicago theater ensembles lead free co-creativity workshops for theatre creatives, performers and artists of all backgrounds, teachers, students, and everyone curious to learn new collaboration tools.
Workshops Schedule
Monday, October 12, and Monday, October 19, 7-8:30
Sol Cabrini de la Ciudad (Young Fugitives)
Join Sol Cabrini for a two-part workshop that considers digital intimacies and its potential for long distance theater. Participants will workshop material together, and create short shared performances.
Sol Cabrini is an alum of Free Street Theater and the Young Fugitives in Chicago and currently lives in New York City. Her performance practice (trans)mits research between moving image, trans dysfunctional bodily conformity, and sound editing as a way of productive fragmentation.
Tuesday, October 13, 6-9pm
Adrian Danzing (500 Clown)
Participants will use physical theatre and clowning techniques to create original performance.
Adrian Danzig is the founder and creative director of 500 Clown, a Chicago-based physical theater company. He has led workshops in physical theater all around the country and internationally.
Saturday, October 17, and Sunday, October 18, 1-2:30pm
Honey Pot Performance
How do we build from the power and magic of collective creative decision-making using trust, intuition, and structure? Honey Pot Performance offers a performance devising workshop using binary systems as "divining tool" and "tuning" portal to find full interactive presence. Participants will generate a body of creative choices guided by energetic connections, chance operations, and consistent practice.
Honey Pot Performance (HPP) is an Afro-feminist multidisciplinary performance and public humanities organization. Since 2011, HPP has cultivated an approach to performance integrating movement, theater, and first-voice to examine the nuanced ways people negotiate identity, belonging, and difference in their lives and cultural memberships. We create multiform performance projects, participatory public humanities programming, and act as an incubator for the development of new works by artists of color aligned with our commitment to performance, storytelling, and the Black experience in all its diasporic variation.
Monday, October 26, and Wednesday, October 28, 7-8:30pm
The Neo-Futurists
On the first day, participants explore one of the base tenets of Neo-Futurism – honesty – as well as the theatrical structure as old as time – the monologue. Ensemble member Nick Hart's introduction will include short writing exercises, readings, lecture, and discussion, all while examining the company's artistic history of the monologue. Participants will gain tools and resources to write their own personal monologue. The second and final day is lead by ensemble member Jasmine Henri Jordan. She teaches how to write towards immediate existential dread through the lens of celebrity pop culture. Ever heard the most absurd thing that a celebrity did and by the time you honed your witty bit the moment was over? Workshop short plays on the multitude of tiny trivial moments that make the giant moment in history that we're living through.
The Neo-Futurists are a collective of wildly productive writer/director/performers who create: Theater that is a fusion of sport, poetry and living-newspaper; Non-illusory, interactive performance that conveys our experiences and ideas as directly and honestly as possible; Immediate, un-reproducible events; Work that embraces those un-reached or unmoved by conventional theater – inspiring them to thought, feeling and action.
Saturday, November 7, 2-5pm
Teatro Luna
Participants will learn to cultivate a virtual creative ensemble experience for all skill levels by integrating text, movement, sound and beyond. These practices are adapted from our in-person practice. Through prompt-based writing and generative physical movement, participants can expect to expand their relationship to collaboration.
Teatro Luna, founded in Chicago in 2000, is an ensemble of Womxn of Color that creates original performances for social impact. A development space for artists, a training ground for collaborative creation and shared leadership, we also offer opportunities to learn generative and healing methodologies that enact large-scale equitable change.
Saturday, November 14, 2-5pm
PlayMakers Laboratory
Explore self-expression through creative writing and creative drama. Learn PlayMakers Laboratory classroom pedagogy through creative drama techniques that engage people of all ages in literacy and writing. All workshop attendees will explore differentiated learning through structured play and will get experience collaboratively writing and adapting stories for the stage.
PlayMakers Laboratory (PML) is an ensemble of teaching artists who create an experimental learning environment in which students share their personal voices and celebrate the power of their imaginations. PML accomplishes this through creative writing workshops and in-school performances of students stories. PML also engages the broader community in support of the visions of young people through public performances of their work.
Supporting Information Facts