Fifth Star Honors > Bios

(click on images to enlarge)
2017 Honorees
Common
Hip hop artist and actor
Common is a hip hop recording artist, actor, film producer and poet from Chicago, Illinois. After debuting in 1992 with the album Can I Borrow a Dollar?, Common gained an underground following that led to his critically acclaimed and commercially successful album Like Water for Chocolate. He's been honored by the Grammy Awards several times, winning Best R&B Song in 2003 for "Love of My Life" with Erykah Badu and in 2008 for Best Rap Performance by a Duo or Group for "Southside," featurin g fellow Chicago artist Kanye West. Common won the 2015 Golden Globe Award for Best Original Song and the 2015 Academy Award for Best Original Song for his song "Glory" from the 2014 film Selma, in which he co-starred as Civil Rights Movement leader James Bevel. Common's acting career also includes starring roles in the films Smokin' Aces, Street Kings, American Gangster, Wanted, Terminator Salvation, among others. He also narrated the award-winning documentary Bouncing Cats, about one man's efforts to improve the lives of children in Uganda through hip hop/b-boy culture.
Jeanne Gang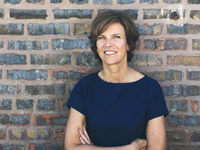 Celebrated architect
Jeanne Gang is an architect and MacArthur Fellow advancing the possibilities of architecture and design in the twenty-first century—including their ability to make a positive social and environmental impact. She is the founding principal of Studio Gang, an architecture and urban design practice based in Chicago and New York. Her analytical and creative approach has produced some of today's most innovative architecture, including the 82-story, undulating Aqua Tower in downtown Chicago; the world's first purpose-built structure for social justice education, the Arcus Center for Social Justice Leadership at Kalamazoo College; and the University of Chicago's Campus North Residential Commons, whose curving landscape and pre-cast concrete buildings enrich the campus' neo-Gothic tradition. Jeanne is the recipient of the National Design Award for Architecture from the Cooper Hewitt, Smithsonian Design Museum, and is a Chevalier de la Legion d'Honneur of France. In 2017 she was honored with the Louis I. Kahn Memorial Award and elected a Fellow of the American Academy of Arts and Sciences. She is the author of three books and her work has been published and exhibited widely.
Kerry James Marshall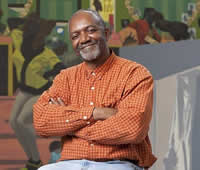 Artist
Kerry James Marshall is an artist and MacArthur Fellow. A deeply accomplished artist, Marshall uses many types of mediums, including collage, drawings, murals and even comic books. His work is known for referencing African American culture and history, including the Civil Rights era and the Black Power movement. Painting in a Realist style, he depicts dark figures that celebrate black beauty and confront general racial stereotypes within contemporary American society. Marshall studied in Los Angeles at Otis College of Art and Design and participated in the residency program at the Studio Museum in Harlem. He has received solo exhibitions throughout Europe and North America and his work has been included in such prestigious international exhibitions as the 1997 Whitney Biennial, the 2003 Venice Biennial, the 2009 Gwangju Biennial, two Documentas (1997 and 2007) and the 1999 Carnegie International. His paintings are in private collections and foundations as well as major public collections. Debuting at the Museum of Contemporary Art in Chicago in April 2016, Marshall's retrospective Mastry spanned his 35-year career and included nearly 80 original pieces.
Steppenwolf Theatre Company
Steppenwolf Theatre Company is the nation's premier ensemble theater. Formed by a collective of actors in 1976, the ensemble has grown to 49 members who represent a remarkable cross-section of actors, directors and playwrights. Thrilling and powerful productions from Balm in Gilead to August: Osage County—and accolades that include the National Medal of Arts and 12 Tony Awards—have made the theater legendary. Artistic programing includes a seven-play season; a two-play Steppenwolf for Young Adults season; Visiting Company engagements; and LookOut, a multi-genre performances series. Education initiatives include the nationally recognized work of Steppenwolf for Young Adults, which engages 15,000 participants annually from Chicago's diverse communities; the esteemed School at Steppenwolf; and Professional Leadership Programs for arts administration training. While firmly grounded in the Chicago community, nearly 40 original Steppenwolf productions have enjoyed success both nationally and internationally. With Anna D. Shapiro as artistic director and David Schmitz as executive director, Steppenwolf's artistic force remains rooted in the original vision of its founders: an artist-driven theater, whose vitality is defined by its sharp appetite for groundbreaking, innovative work.
2017 Performers
Che "Rhymefest" Smith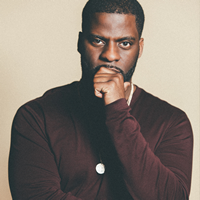 Che Smith is a revolutionary artist, writer, and activist. Popularly known as Rhymefest, the South Side Chicago native has been a trailblazer in music, television, and politics.
Emerging from humble beginnings, Rhymefest has managed to rise from substitute teacher to global educator. After permanently trading in his janitor uniform for a microphone, Rhymefest has been a vocal advocate for Hip Hop artists worldwide. In October 2006, Fest became the first rapper to meet with the United Kingdom's Conservative Party. As he sat down with David Cameron, the Parliamentary Leader of the Opposition, Rhymefest was able to convince the political figure not to be an enemy of all things Hip Hop. More recently, Rhymefest has traveled with Rep. Sheila Jackson-Lee (D-Texas), Rep. John Conyers (D-Michigan), and Rep. Hank Johnson (D-Georgia) as a proponent of H.R. 848, the Performance Rights Act.
As an emcee, Rhymefest is the total package. Few rappers can brag about defeating the lyrical wizard Eminem in one breath, and in the next, stake claim to music's most coveted prize a - Grammy. From battling off the top of the head, to penning classic hits, Rhymefest is one of Hip Hop's most dangerous emcees. A two time winner of Scribble Jam (1997 and 2003), Rhymefest came into the national spotlight after co-writing "Jesus Walks" with his childhood comrade Kanye West. Fest contributed significantly to West's debut "The College Dropout," co-writing songs like "All Falls Down" as well. The two also collaborated on Rhymefest's breakout single "Brand New," off of 2006's critically acclaimed Blue Collar LP. From scribing 16s for legends like Queen Latifah and Lil Jon, to lacing his own tracks with extraordinary energy, Rhymefest is a powerhouse behind the scenes and in the limelight.
In front of the camera, few artists have the charisma and stage presence that Rhymefest naturally exudes. Taking the stage on Nick Cannon's Wild'N Out, Fest has one of the most memorable lines to date, as he freestyled "The black team, a real hard team to deal with, what the hell is this? A little baby Will Smith? I don't understand, by all accounts, Nick Cannon, get out of here, you need to Roll… Bounce!" With humorous outbursts like these, Rhymefest thrives on late night television. On Last Call with Carson Daly, Fest blessed the national TV audience with an impromptu freestyle during his performance of "Fever." Rhymefest has also been a welcomed guest on ABC's Jimmy Kimmel Live and even voiced a puppet on Comedy Central's Crank Yankers.
Outside of his political activism, songwriting, and television appearances, Rhymefest has been hard at work perfecting his highly anticipated El Che album. Finally liberated from major label red tape, Hip Hop lovers should expect to hear an unfiltered Rhymefest, free from the corporate suits and oppressive ideas of the prevailing record industry. Che is partnering with dangerousNEGRO Entertainment (dN|Be ENT) as the flagship artist, and will enjoy full creative control over his projects. Three years in the making, look for El Che to drop in early 2010. Until then, feel free to rock to Rhymefest's two street albums: Man In The Mirror, known as the greatest Michael Jackson tribute ever recorded (produced by famed Amy Winehouse producer Mark Ronson), and The Manual, full of classic beats and new street bangers by Scram Jones.
Dee Alexander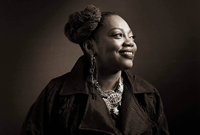 Born on Chicago's west side, Dee Alexander is one of Chicago's most gifted and respected female vocalist/songwriters. Her talents span every music genre, from Gospel to R&B, from Blues to Neo-Soul. Yet her true heart and soul are experienced in their purest form through her performance of Jazz music. From a soft, sultry ballad to a scat-filled romp; Dee Alexander delivers each style with a passion for music that comes across in every note, and a grace that is truly her own. Growing up in a household that was steeped in recordings of Dinah Washington; Ms. Alexander names Sarah Vaughan and Ella Fitzgerald among her major influences. As well as Chicago saxophonist Henry Huff, who encouraged her to take risks and cross boundaries thus setting her on the path to becoming one of the most accomplished voice improvisers in the world today.
Her 2007 "Sirens of Song" tribute to Nina Simone and Dinah Washington at Chicago's Pritzker Pavilion (commissioned by the Jazz Institute of Chicago), introduced her to a larger audience and marked the beginning of world recognition for her artistry as well. The result being frequent tours in France, Finland, Italy, Switzerland, Germany, and Poland. Ms. Alexander boasts long and fruitful associations with Chicago's jazz elite; including Ramsey Lewis, Orbert Davis, Nicole Mitchell, Chicago Jazz Orchestra, and the Association for the Advancement of Creative Musicians (AACM). She leads her own Dee Alexander Quartet and the Evolution Ensemble whose music ranges from original compositions to renditions of James Brown and Jimi Hendrix.
Ms. Alexander received the Chicagoan of the Year in Jazz award in 2008, and her CD Wild is the Wind was named the album of the summer in France in 2009 and earned her top votes in Downbeat's readers and Critics polls; received 5 stars in Downbeat and was chosen as one of its top ten recordings on the first decade of the new Millennium. She was the recipient of the 3Arts Award for Music in 2012. Her performance at the 2013 Newport Jazz Festival was selected by the NY Times as one of the best concerts with staying power. She has garnered accolades in African, Australian, European and North American press.
Dee's current project, "Songs My Mother Loves" has received rave reviews and is intended not only to express thanks and pay tribute to Dee's mother for her inspiration and influence, but also to pay homage to the music that has become such a significant part of her life.
JC Brooks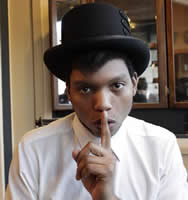 JC Brooks is a musician and actor who's main pastime is writing love letters to the Chicago arts scene. He makes a unique brand of "indiesoul" with some of Chicago's best musicians in an eponymous project (formerly The Uptown Sound). Sometimes you can catch him with electro-r&b duo, the K.i.D., as a solo singer/poet, or with a micro-cabaret drag act at The Green Mill and Uptown Underground where he slays as bubbly femme-fatale Mz. Genni Cyde. He's played several Chicago venues from sweaty dance parties at the gritty Door#3 to laidback cabaret nights at City Winery to a sold out House Of Blues. Beyond Chicago he's been tapped for a week-long residency in Brooklyn at a one-of-a-kind multimedia salon called Nightcap Riot and also to play in Milan for its mayor's reception dinner for their new sister city, Chicago. Earlier this month the JC Brooks Band released their first album in four years and this summer and fall they will be playing shows around the country to promote it.
John the Author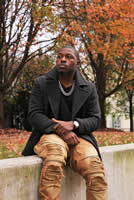 John the Author has shared stages with Kanye West, Common, Lupe Fiasco, Chance the rapper, David Banner, De La Soul, Mc Lyte and more. John is a Rapper, Activist, and Entrepreneur who's pioneering a new way of doing things on the music scene. John believes the best kind of music an artist can create encourages a listener to think critically. He is the founder of "BLACKENOMICS", a conscious movement and t-shirt line that brings awareness to the need for financial literacy education in urban areas. He recently released his fourth full length solo project "The Rapper Who Sat By the Door", Now Available on iTunes, Tidal, Spotify, and more.
Kelly Hogan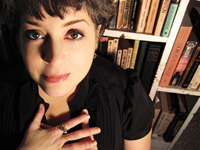 This Atlanta native is a beloved figure throughout the contemporary music landscape, and a multi-faceted artist whose warm southern persona and powerful voice have left their mark on countless recordings and live performances. She was recently touted "a national treasure" by colleague, friend, and former chicago neighbor, Andrew Bird, while acclaimed singer-songwriter M. Ward simply states, "Kelly Hogan Rules."
On her new album, Hogan curates an ambitious and moving labor of love, mining the perfect intersection between classic pop, country and soul. She utilizes her incredible voice to interpret compositions penned for her by musical luminaries including Vic Chesnutt, The Magnetic Fields, The Mekons' Jon Langford, The Handsome Family, Freakwater's Catherine Irwin, John Wesley Harding, Robbie Fulks, Gabriel Roth, Robyn Hitchcock, and the aforementioned M. Ward and Andrew Bird. She is backed on the album by an all-star group of musicians: R&B legends Booker T Jones and James Gadson (Bill Withers, Beck), as well as talented young lions Gabriel Roth (of Daptone Records, The Dap-Kings) and Hogan's long-time collaborator Scott Ligon (of the newly resurrected NRBQ).
So who is this unique artist who has inspired some of our the greatest songwriters and musicians to write for and play with her? Hogan is the consummate "singer's singer" who has fronted a succession of highly influential bands. She has also collaborated with a list of prominent artists in a role she proudly describes as "the noble sideman." Hogan's body of work and her considerable interpretive skills harken back to an era when a talent for personalizing the work of songwriters was a revered art form. "I love covering other people's songs," she explains. "To me it's like putting on some incredible thrift store jacket and making it into something new. Sometimes you can find lovely stuff in the pockets of the song that no one has heard before."
Hogan began singing as a child in Atlanta, and performed in bar bands while still in high school -- offering heartfelt versions of classics like "Stormy Weather" and "Trouble In Mind" -- but her creative trajectory was truly formed in her twenties in a ramshackle community of dilapidated Atlanta row houses called Cabbagetown. This rough and tumble neighborhood, built to accommodate Appalachian mill workers, provided cheap housing and a sense of freedom and camaraderie for the city's impoverished creative community. "It was a cheap place to live, so all the musicians and artists moved in," she explains. "You would hear music coming out of all these cruddy little houses. There was scrappy punk rock, arty noise stuff, skronky free jazz, hardcore traditional country music, drag queen poets. Everyone played in each other's bands. We were just in love with making music."
Out of this landscape came Hogan's first band, The Jody Grind -- purveyors of a unique and intoxicating mix of cabaret, country, jazz, and punk -- featuring Hogan's soulful voice alongside talented instrumentalist-songwriter Bill Taft. "Bill and I met at a punk show," Hogan says. "He asked what records I was currently listening to and I said Hoagy Carmichael. He said 'that's verrrry interesting!' A week later he asked me if I wanted to start a band and I said 'hell yes.'" The Jody Grind soon became torchbearers for the Cabbagetown scene, were heralded by R.E.M. singer Michael Stipe and released two influential albums before meeting an untimely end. Hogan followed with a stint playing guitar and singing back-up in the raucous rock and roll outfit The Rock*A*Teens before releasing a solo album of her own titled The Whistle Only Dogs Can Hear. In a review of the record, All Music proclaimed Hogan "a talent to watch."
In 1997, Hogan relocated to Chicago and briefly attempted to quit music, but soon failed miserably. Within months she began singing as much as she could. "I became known as the person that could come in like a ninja and sing backup on your song and put my mustard on your bologna," she says. "(Steve) Albini would call me for all sorts of things -- singing, screaming, you-name-it. At the same time I would get calls to come sing on shampoo commercials. I took on all kinds of projects because I felt like it was helping to build my musician muscles."
In 1998, she joined the band of celebrated singer-songwriter Neko Case -- a venture she describes as "finding my family," and, in the ensuing Chicago years, Hogan recorded and toured with a host of other top artists, worked at the legendary Hideout club, released two additional solo albums for Bloodshot Records, and embarked on a project for radio station WXRT where she recorded a cover song a week for an entire year. She also became one of three DJs for a popular WXRT show called "The Eclectic Company."
"I've spent the last ten years singing with people I love and admire," Hogan says. "Neko and Jakob Dylan, Mavis Staples and Otis Clay and Andrew Bird. I got to really stretch out musically with a weekly residency at the Hideout with my jazz quartet (Kelly Hogan and the Wooden Leg), and I even joined a kid's music band on the side (Wee Hairy Beasties with Sally Timms and Jon Langford). I've always wanted to know music from all sides of the elephant, and I feel like I used everything I ever learned to walk into that Hollywood studio and work with Mr. Gadson and Booker T, Gabe (Roth) and Scotty (Ligon) for my first Anti- record."
I Like To Keep Myself In Pain is a powerful and moving testament to Hogan's talent and years spent dedicated to music. And it is from all these accumulated experiences that she has selected a set of enchanting songs from renowned artists met along the way. She's sung with them (Andrew Bird, Jon Wesley Harding, M. Ward, Jon Langford), she's performed and recorded their songs (Jack Pendarvis, The Magnetic Fields, Vic Chesnutt), she's toured with them (Robyn Hitchcock), and some are inspiring friends and neighbors (The Handsome Family, Catherine Irwin of Freakwater). And in the case of one contributing songwriter, she went from fan to comrade of Gabriel Roth during the recording week.
The album was recorded at EastWest Studios on Sunset Boulevard in Hollywood -- in the same room where The Mamas & the Papas made "California Dreaming" and The Beach Boy's created their masterwork, Pet Sounds. "It was a tiny and beautiful space. The room smelled like old tube amplifiers and wood," Hogan recalls. "My amazing engineer Ken Sluiter knows me so well, and he knew it would be the perfect place for me to make this record." The resulting album is that rare convergence of brilliant compositions, storied playing, and a singer at the peak of her powers. Hogan describes the poignant and moving song "Ways Of This World," penned by the late, great Vic Chesnutt, as the thematic "masthead" of the record. Chesnutt's sparse and evocative lyrics are propelled effortlessly by James Gadson's artful drumming, with a melodic guitar refrain repeating over Booker T's mournful organ, as Hogan's heart-wrenching vocals build to an echoing and powerful crescendo. "The first person to send me a song was my friend Vic," Hogan explains. "I know him from Athens, GA and I've been a huge fan of his forever, but I was still afraid to ask him for a song. So, I drank two martinis to get up the guts to email him. When I first listened to the demo he sent I was just floored. I remember thinking, 'How did he know my entire life?'"
A track that best captures the stylistic mix of the record is "We Cant Have Nice Things" written by Jack Pendarvis and Andrew Bird. It begins as a contemplative and soulful track and then swells into a soaring Charles Stepney-like vocal chorus. The song's pop, country, and soul elements converge in a powerfully classic way, while still sounding absolutely contemporary. "My dear friend Jack is a writer and sent me his brilliant and heart-breaking lyrics to 'Nice Things'," she says. "Based on the subject matter, he thought it might turn out like a George Jones she-left-me type of ballad. I had asked Andrew Bird to write me a song, and he wanted to know if I had any existing lyrics he could work with, so I sent him Jack's. Then Bird sent them back a few weeks later set to this amazing music and the song became a whole different color."
The self-penned composition on the album is called Golden. Written by Hogan for her friend Neko Case, after receiving a payphone call from a road-weary Case who was on tour. The resulting song tells of their enduring friendship -- their hopes and dreams. Hogan says, "It's a wish for Neko. We both know how hard it is to do what we do, but we both can't stop doing it."
Kelly Hogan's new album I Like To Keep Myself In Pain is a musical tour de force that seamlessly blends elements of the past and present. From her time fronting visionary bands, to her role as a creative, nimble, and sought-after vocalist, Hogan's every performance and recording has led to this deeply personal and affecting work. "I had all these incredible songs sent to me by people I really admire, and I was working with legendary musicians in a holy-to-me studio space," Hogan says "And then my job was just to listen to what the songs were telling me to do. The song is my boss. Always has been. Always will be."
McKenzie Chinn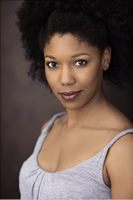 McKenzie is a poet, actor, and teaching artist whose work has appeared or is forthcoming in PANK, Crab Fat Magazine, The Fem, Juked, Sundog Lit, and others. She has performed on stages across Chicago including Steppenwolf Theatre, Goodman Theatre, and Victory Gardens Theatre. She is part of Growing Concerns Poetry Collective with Mykele Deville and Jeff Austin. The collective released its inaugural album, WE HERE: Thank you for Noticing, in August.
Nora O'Connor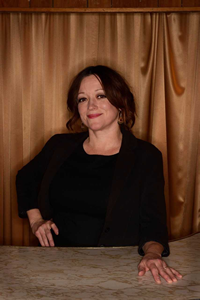 Nora O'Connor is a Chicago-based musician whose vocal talents are the secret weapon behind some of the city's best performances and recordings. For much of 2013, O'Connor toured internationally as a singer in Iron and Wine, and she continues to record and perform with longtime collaborator, Andrew Bird. Nora also plays bass and sings back-up for Kelly Hogan (she recorded and toured with Hogan for her release I Like To Keep Myself In Pain on ANTI- Records) and in 2010, Wilco's Jeff Tweedy enlisted her and Hogan as primary vocalists on gospel legend Mavis Staples' Grammy Award-winning album You Are Not Alone. She has been most recently been touring with The Decemberists, singing harmonies and playing a bunch of their really nice guitars
In the studio and on the stage, Nora has backed (among others) Neko Case, Jakob Dylan, The New Pornographers, Archer Prewitt, Chris Mills, The Aluminum Group, Otis Clay, Justin Roberts and Robbie Fulks. Though she may be primarily known for her signature honey-sweet vocals, Nora is also revered among her musician peers for her chops and versatility. She's a solid sender on guitar and bass, an enthusiastic and inspired collaborator, and always ninja-nimble and professional to a T -- just a few of the reasons why this lady's phone never stops ringing.
Along with Kelly Hogan, she's part of the vocal one-two punch for the soul/pop/AM radio geek out band The Flat Five--look for an album sometime soon!
Nora first came to our attention as guitarist/vocalist for the late, great glam-country outfit The Blacks. All these talents must know something about the dulcet tones of Ms. O'Connor, and you should too.
Sam Trump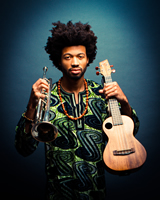 Sam Trump is a multi-instrumentalist/singer/songwriter from Houston, TX, and has been a student of music from first picking up the trumpet at age 7. Since moving to Chicago in 2009 to obtain his fine arts degree in music, he has become heavily involved in Chicago's live music scene as a band leader, sideman, and show curator. Wherever he is, Sam Trump is known for creating an experience that is best described as sophisticated & soulful.
In 2013, Trump released a ukulele EP entitled Sam Trump Plays The Uke, and formed "Acoustic Audile", a 6-piece acoustic ensemble to promote the EP. With a sweet blend of strings, winds, and percussion, many who have witnessed this ensemble have reveled in its alluring composition, and magical improvisation.
In 2017, Sam Trump released his latest EP entitled Love Notes, with LA based producer, Calvin Valentine, and it features 5 dynamic songs with rich vocal production, reminiscent of R/B & Soul music from another place in time.
A few notable performances would be for SheaMoisture, BAMSfest, The Curtis Mayfield Foundation, & Chicago Urban League. Trump has opened up for international acts such as Jose James, Phonte, & Kindred The Family Soul.
Chicago Music Awards nominee for "Best Male Vocalist 2016". Deemed a "Renaissance Musician" by The Chicago Tribune (2016).
Sam Trump is also a long standing member of HipHop/Soul/Jazz band "Sidewalk Chalk", who's 4th album, An Orchid Is Born (produced by multi-Grammy Winner, Robert "Sput" Searight) was released on Ropeadope Records in 2017, along with a massive 55-city tour.
Sam Trump's message is based around love and inspiration. His two latest Official Music Videos have received critical global acclaim for their positive message and imagery.
Check out "Brother" & "Cheers" at www.SamTumpOnline.com.
Spencer Tootle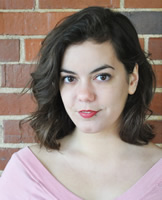 Spencer Tootle is a poet, bruja, actor and improviser. She has studied at the University of Georgia, Second City Conservatory, iO, and Annoyance theater. She performs regularly with PREACH!
TJ Medel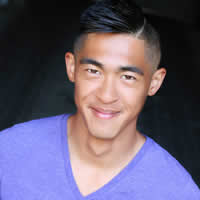 A proud Second City Bob Curry Fellowship recipient and founder of the Improvised-Spoken Word group PREACH!, TJ works as a teaching artist in collaboration with Mudlark Children's Theater Company, American Theater Company, and Second City's Diversity and Inclusion Program. He is an honored member of Theater Unspeakable, the Hip-hop Collective Elephant Rebellion, and the All Asian Improv Group Stir Friday Night.
Toronzo Cannon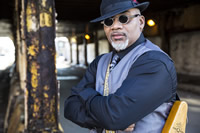 Throughout the history of Chicago blues, the intensely competitive local club scene has served as a proving ground, where only the best musicians rise to the top. Iconic blues artists from Muddy Waters to Howlin' Wolf to Koko Taylor to Hound Dog Taylor to Luther Allison all paid their dues in the Chicago blues bars before making their mark on the world. The same holds true today, as newcomers look to living legends like Buddy Guy, Eddy Clearwater and Lil' Ed Williams for inspiration in taking their music from Chicago to fans across the globe. Now, Chicago-born-and-raised blues guitarist /vocalist/ songwriter Toronzo Cannon is ready to write his own story as he claims his place as one of the city's most popular and innovative blues musicians.
Cannon's unofficial launch from local hero to national star took place on June 13, 2015 at the world-renowned Chicago Blues Festival, where he performed as a festival headliner for the massive crowd. After announcing that he had just signed with Alligator Records, he delivered a riveting set, instantly earning tens of thousands of new fans. Of the performance, The Chicago Tribune said, "Cannon made the most of his opportunity as a festival headliner to win over a new audience."
The Chicago Way is the Alligator debut by the electrifying Windy City bluesman, produced by Cannon along with label president Bruce Iglauer. The album, featuring nothing but Cannon originals, is powered by his blistering guitar and soul-baring vocals. His songwriting is inspired by his deep, homegrown Chicago roots, his years observing the public while working as a city bus driver on the West Side, and his own battles and triumphs. From searing blues anthems to swinging shuffles to soulful ballads to roof-raising rockers, the songs tell timeless stories of common experiences in uncommon ways. "I've never worked harder on my writing," Cannon says. "I challenged myself at every step, writing each song to connect with someone in my audience. I try to write songs that will be both up-to-the-minute and timeless." He writes about shared experiences with a keen eye for detail. "Blues is truth-telling music," he says, "and I want my audience to relate to my stories." As a singer, his impassioned vocals add muscle and personality to his already potent songs. With The Chicago Way, Cannon knows more and more people will be hearing his message: the future of Chicago blues is in good hands.
According to Cannon, "To be from Chicago and be signed to Alligator is unreal. To be part of Alligator's history...I'm at a loss for words." Iglauer is equally excited to have Cannon join the Alligator family, saying, "I've watched Toronzo grow as a singer, player and songwriter over the last ten years. He's now become a major blues talent, using the Chicago blues tradition as a launching pad to create his own unique, contemporary vision. His music comes right from the heart of the city."
Cannon was born in Chicago on February 14, 1968, and grew up in the shadows of the notoriously tough Robert Taylor Homes. Theresa's Lounge, one of the city's most famous South Side blues clubs, was nearby. As a child, Cannon would stand on the sidewalk outside the door, soaking up the live blues pouring out while trying to sneak a glance inside at larger-than-life bluesmen like Junior Wells and Buddy Guy. He also heard plenty of blues growing up in his grandfather's home, and listened to soul, R&B and contemporary rock on the radio. Cannon bought his first guitar at age 22, and his natural talent enabled him to quickly master the instrument. Although his initial focus was reggae, he found himself increasingly drawn to the blues. "It was dormant in me. But when I started playing the blues, I found my voice and the blues came pouring out." He absorbed sounds, styles and licks from Buddy Guy, Albert Collins, Hound Dog Taylor, B.B. King, Albert King, Freddie King, Al Green, Jimi Hendrix, J.B. Hutto, Lil' Ed and others. Although influenced by many, Cannon's biting, singing guitar sound is all his own.
From 1996 through 2002, Cannon played as a sideman for Tommy McCracken, Wayne Baker Brooks, L.V. Banks and Joanna Connor. But he was determined to prove himself. In 2001, while continuing to work as a hired-gun guitarist, he formed his own band, The Cannonball Express. By 2003, he was working exclusively as a band leader. Cannon's first three albums — 2007's My Woman (self-released), 2011's Leaving Mood (Delmark) and 2013's Blues Music Award-nominated John The Conqueror Root (Delmark) — document his rise from promising up-and-comer to star-in-the-making.
Toronzo Cannon has become one of Chicago's most recognized and most popular bluesmen through the sheer force of his music, his songs, his live charisma, and maybe most impressively, his passion for what he is doing. He's played the Chicago Blues Festival on nine separate occasions, either as a sideman, a special guest, a band leader or, most recently, as a main stage headliner. When he's home, Cannon drives a Chicago Transit Authority bus by day and performs by night. Using every vacation day and day off and working four ten-hour shifts a week, Cannon arranges his schedule to gig out of town as much as possible. He's performed in a number of U.S. and European cities and continues to build his audience one roof-raising show at a time. It isn't easy, but, like all of the Chicago greats who have come before him, blues is his calling. "I am proud to be part of a movement," he says, anxious to hit the road and bring his music to new fans in new places. "I'm proud to be standing on the shoulders of every great Chicago blues musician who came before me."
With The Chicago Way and a tour schedule that will take him coast to coast and around the globe, it's only a matter of time until the rest of the world figures out what his hometown already knows: Toronzo Cannon is the real deal. He's battled his way to the top of the ultra-competitive Windy City blues scene, has already played multiple tours of Europe and delivered roof-raising performances around the U.S.A. He's earned his place through charismatic talent, long hours, hard work, and his burning desire to succeed. That's his way, that's the only way he knows. That's the Chicago way.
Yaw Agyeman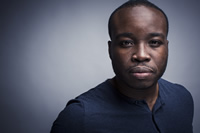 Yaw Agyeman is an interdisciplinary performing artist born in Chicago. He works primarily as a musician/sound designer but also has an extensive theater background (actor) and makes photos. Yaw's work addresses language as cultural currency. His work also uses space as a way to share music, community, and culture.
He has toured in the play Red, Black and Green: a blues (MAPP) and performed in the world premiere of the musical, Mister Chickee's Funny Money (Chicago Children's Theater). The play features music from the Motown great, Lamont Dozier. He has been featured on VH1's Soul Cities a show produced by Nelson George that showcases singers in cities all over the country, as well as on the Africa Channel's, Soundtracks at Red Kiva, a program that focuses on artists of African descent. Currently, he is a member of the artistic collaboration, Black Monks of Mississippi, headed by the dynamic and prolific, Theaster Gates.
He has performed at the Hirshhorn Museum in Washington D.C., the Biennale in Venice, the Menial Collection in Houston, the Birmingham Museum of Art in Birmingham, White Cube in London, documenta 13 in Kassel, Germany, Art Basel in Miami and the Whitney Biennial. His video work, den na ma ye, was exhibited at the American University in Washington D.C and at the Glass Curtain Gallery at Columbia College in Chicago.
In April, the Black Monks released three vinyl records and premiered a documentary in Helsinki at the IHME Contemporary Art Festival. He is a performer in the production, Pehlotah which will show at the Kennedy Center and Brooklyn Art Museum and will tour at other venues in 2017 and 2018.
2016 Honorees
Buddy Guy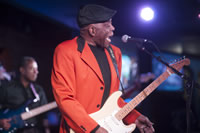 Blues legend
Buddy Guy is a seven-time Grammy Award-winning blues guitarist and singer. He is an exponent of Chicago blues and has influenced guitarists including Jimi Hendrix, Eric Clapton, Jimmy Page, Keith Richards, Jeff Beck, John Mayer and Stevie Ray Vaughan. Clapton once described him as "the best guitar player alive." Guy was born and raised in Lettsworth, Louisiana—and moved to Chicago in 1957. In the 1960s, Guy played with Muddy Waters as a house guitarist at Chess Records and began a musical partnership with the harmonica player Junior Wells. Guy's career took off during the blues revival of the late 1980s and early 1990s. It was sparked by Clapton's request that Guy be part of the "24 Nights" all-star blues guitar lineup at London's Royal Albert Hall. For almost 50 years, Guy has performed flamboyant live concerts of energetic blues and blues rock, predating the 1960s blues rockers. As a musician, he had a fundamental impact on the blues and on rock and roll, influencing a new generation of artists. Guy was ranked 23rd in Rolling Stone magazine's 100 Greatest Guitarists of All Time. His song "Stone Crazy" was ranked 78th in Rolling Stone's list of the 100 Greatest Guitar Songs of All Time. In 2003, he was presented with the National Medal of Arts, awarded by the President of the United States. By 2004, Guy had also earned 37 W.C. Handy Awards, Billboard magazine's Century Award (he was its second recipient) for distinguished artistic achievement. Guy was inducted into the Rock and Roll Hall of Fame in 2005. And in 2012, Guy received the prestigious Kennedy Center Honor.
Victor Skrebneski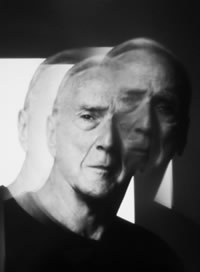 Celebrated photographer
Born in Chicago in 1929, Victor Skrebneski studied painting and sculpture at the Art Institute of Chicago and at Lázló Moholy-Nagy's Institute of Design in Chicago. There he showed some of his photographs to Harry Callahan, who complemented Skrebneski's unique cropping and urged him to visit magazine editors in New York City—but frequent assignments from Marshall Field's led to a flourishing career in Chicago, where he chose to stay and shoot ads. By 1962, Skrebneski had become the exclusive photographer for Estée Lauder and he continued that relationship for 27 years. His long-term relationships with other clients include Saks Fifth Avenue, Town & Country Magazine, Ralph Lauren, Chanel and Givenchy. Supermodel Cindy Crawford credits Skrebneski with launching her career. He has also photographed Paulina Porizkova, Willow Bay, Carmen Dell'Orefice, Iman, David Bowie, Audrey Hepburn, Bette Davis, Orson Welles, Truman Capote and Andy Warhol. His works are in the permanent collections of the Museum of Modern Art in New York, Los Angeles County Museum of Art, George Eastman House and Museum of Contemporary Photography in Chicago. Frank Zachary, Town & Country's influential editor-in-chief from 1972-1991, once noted of Skrebneski, "Victor is a Chicago boy who never left home, but became a citizen of the world through the medium of his art. Impeccably composed, immaculately rendered, the Skrebneski photograph is his universal passport."
Jackie Taylor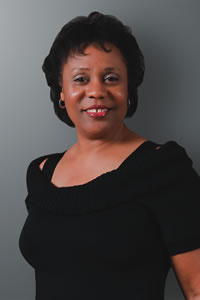 Actress, educator and theater founder
Jackie Taylor is the Founder and Executive Director of Black Ensemble Theater Company, currently celebrating its 40th anniversary. Founded in 1976, the Black Ensemble Theater has produced more than 100 productions, employed over 5,000 artists and gained a national reputation for outstanding, original productions and a dedication to its mission of eradicating racism. More than 8,000 youth are served each year by the Theater's educational outreach programs. In 2011, the new Black Ensemble Theater Cultural Center opened its doors, following a $20 million capital campaign. Taylor was born in Chicago, and raised in the Cabrini Green housing project. She rose from modest roots to become a distinguished actress, singer, director, playwright, educator and theater founder. Taylor has had featured roles in several major films, including "Cooley High," "Hoodlum," "To Sir With Love – Part 2," "The Father Clements Story," "Barbershop 2" and "Chiraq." She began producing her own shows as early as 1973. Jackie Taylor has written and produced more than 100 plays and musical biographies, including "The Marvin Gaye Story," "All In Love Is Fair," "I Am Who I Am (The Story of Teddy Pendergrass)," "God Is A Black Man Named Ricky," "Those Sensational Soulful 60's," "The Other Cinderella," "Somebody Say Amen," "At Last: A Tribute To Etta James" and "The Jackie Wilson Story." Taylor is also a respected educator; her "Strengthening the School Through Theater Arts" program serves students, their parents and teachers in inner-city elementary schools through training in the theater arts.
Carlos Tortolero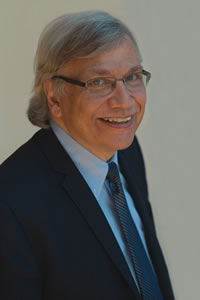 Museum founder and educator
Carlos Tortolero is the Founder and President of the National Museum of Mexican Art (NMMA) in Chicago—the only Latino museum accredited by the American Alliance of Museums. From 1975-1987, Tortolero worked as a teacher, counselor and administrator in the Chicago Public Schools. The Museum opened its doors in 1987, and has since become a national model for its exhibits, performances, arts education programs and advocacy of cultural equity issues. Twenty exhibitions organized by the NMMA have traveled across the country and eight have traveled to Mexico. The Museum has 10,000 works in its permanent collection. Tortolero has won numerous awards for his work including the Ohtli Award, the highest honor given by the Secretary of Foreign Relations of Mexico to individuals "who have distinguished themselves in the services of the Mexican community outside of Mexico." Recently, Tortolero was awarded an honorary Doctor of Arts degree by Columbia College Chicago, and he received the first-ever Tomás Ybarra-Frausto Award, presented at Latino Art Now!, the largest national Latino arts conference in the country. In addition, Tortolero has written articles for national and international publications; has made presentations across the U.S. and internationally; and has taught classes at University of Illinois at Chicago, the School of the Art Institute of Chicago and Northwestern University. Tortolero earned a B.A. in Secondary Education and History from the University of Illinois at Chicago and an M.A. in Bilingual Education Supervision from Chicago State University.
The Second City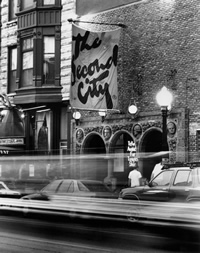 Legendary improv and sketch comedy theater
The Second City opened its doors on a snowy Chicago night in December of 1959, and has since grown to become the world's premier comedy club, theatre and school of improvisation—with live shows every night in Chicago, Toronto and Hollywood. Bernard Sahlins, Howard Alk and Paul Sills, son of teacher Viola Spolin, founded the theater as a place where scenes and story were created improvisationally, using techniques that grew out of the innovative techniques Spolin developed and taught. The Second City chose its self-mocking name from the title of an article about Chicago by A. J. Liebling that appeared in The New Yorker in 1952. Andrew Alexander and his recently deceased partner Len Stuart acquired The Second City in 1987. Andrew Alexander has helmed The Second City for 42 years and has produced television programs in both the United States and Canada including "SCTV," "Second City Presents" and "Next Comedy Legend." Since its debut, The Second City has been a launching pad for comedians, actors, directors and others working in show business. Notable alumni include Alan Arkin, Dan Aykroyd, James Belushi, John Belushi, John Candy, Steve Carell, Stephen Colbert, Rachel Dratch, Chris Farley, Tina Fey, Jeff Garlin, Ian Gomez, Bonnie Hunt, Richard Kind, Eugene Levy, Jane Lynch, Andrea Martin, Jack McBrayer, Tim Meadows, Bill Murray, Mike Myers, Catherine O'Hara, Gilda Radner, Harold Ramis, Joan Rivers, Amy Sedaris, Martin Short, George Wendt and Fred Willard, among many others.
"Rising Star" Youth Award
Joshlyn Camille Lomax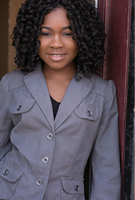 Sixteen-year-old Joshlyn Camille Lomax is a television, film and musical theater actress and singer specializing in gospel music, jazz, neo-soul and classical. She has worked with industry professionals Cobie Smulders, Mel Jackson, Tommy Ford, Tim Kazurinsky, Felicia P. Fields, Director Christine Houston and many others. As a child, Lomax performed with the Soul Children of Chicago, and later received a Black Theater Alliance Award for her performance in the musical "Clara." More recently, she represented Chicago High School for the Arts (ChiArts) as a local finalist in the prestigious August Wilson Monologue competition. Lomax and her band won first place in the 2016 "Bringing Down the House" competition hosted by the House of Blues Music Forward Foundation.
2016 Presenters
Shemekia Copeland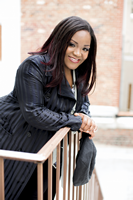 Shemekia Copeland is the new "Queen of the Blues"—and she says Buddy Guy is a "like a second father." While only in her early 30s, two-time Grammy® nominee Shemekia Copeland is already a force to be reckoned with. She's opened for the Rolling Stones, headlined at the Chicago Blues Festival and numerous festivals around the world, scored critics' choice awards on both sides of the Atlantic (The New York Times and The Times of London), shared the stage with Buddy Guy, B.B. King, Mick Jagger and Eric Clapton, and has even performed at the White House for President and Mrs. Obama. Heir to the rich tradition of soul-drenched divas like Ruth Brown, Etta James and Koko Taylor, the singer was presented with Taylor's crown by her daughter, Cookie, on June 12, 2011 at the Chicago Blues Festival.
Cindy Crawford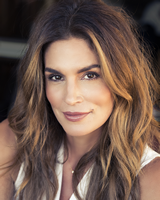 American icon and supermodel Cindy Crawford calls Victor Skrebneski "the most important photographer in Chicago." She credits him with helping launch her career. Cindy Crawford was born on February 20, 1966, in DeKalb, Illinois. She was class valedictorian at her high school graduation, but left college to pursue modeling. She won a "Look of the Year" contest in 1982 and soon after appeared on the cover of Vogue. Crawford rose to fame with her athletic build and all-American looks. From 1989 to 1995, she was host of MTV's House of Style. And in the early 1990s, she signed multi-million dollar endorsements with Revlon and Pepsi. Her latest book, Becoming (2015, Rizzoli), looks back at pivotal moments in her life and career.
Chester Gregory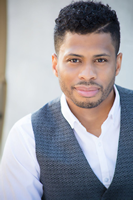 Chester Gregory, also known as CHΞSS, is an American actor, singer and songwriter from Gary, Indiana. He is an alumnus of Columbia College Chicago. Gregory first emerged on the scene in his portrayal of Jackie Wilson in Black Ensemble Theatre's production of The Jackie Wilson Story, which culminated at New York's famed Apollo Theater. This award-winning role gave him the opportunity to sing for the legendary "King of Pop," Michael Jackson, in 2003. Jackson gave Gregory a standing ovation for his performance that night, and a week later Gregory booked his debut Broadway role as Seaweed in the Tony Award-winning musical Hairspray. Gregory's other credits include principal roles in Tarzan, Cry-Baby, Dreamgirls, Sister Act and Motown The Musical.
Fred Willard
Fred Willard, an alumnus of The Second City, is an American actor, comedian, voice actor and writer, best known for his improvisational comedy. He is known for his roles in the Rob Reiner mockumentary film This Is Spinal Tap, the Christopher Guest mockumentary films Waiting for Guffman, Best in Show, A Mighty Wind, and For Your Consideration, and the Anchorman films. He received three Emmy nominations for his recurring role on the TV series Everybody Loves Raymond as Robert Barone's father-in-law, Hank MacDougall. In 2010 he received an Emmy nomination for Outstanding Guest Actor in a Comedy Series for his role on the ABC TV series Modern Family as Phil Dunphy's father, Frank Dunphy.
2016 Performers
Black Ensemble Theater
Founded in 1976, the Black Ensemble Theater has produced more than 100 productions, employed over 5,000 artists and gained a national reputation for outstanding, original productions and a dedication to its mission of eradicating racism.
Guy King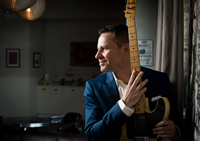 Guy King is a rising superstar in the ultra-competitive Chicago blues, soul and jazz world. He'll perform in tribute to Buddy Guy. Born and raised in a small rural town in Israel, King first arrived in the U.S. on tour at the age of 16. Five years later, he returned to the United States and moved to Chicago, where he started his solo career in 2006. King has opened shows for B.B. King and Buddy Guy—and toured the world, performing in Japan, France, Belgium, Switzerland, England, Italy, Mexico, Argentina, Chile and Brazil. In 2015, King was signed by Chicago's Delmark Records to record his new album TRUTH, released in 2016.
Sones de México Ensemble
They are Chicago's premier Mexican folk music band. The Chicago Tribune says "[They] move seamlessly between styles and instruments playing with rock 'n' roll energy without sacrificing cultural authenticity." The group formed in 1994 to keep the tradition of Mexican 'son' alive in its many regional forms. The ensemble has toured internationally and throughout the U.S., including at the Getty Museum in Los Angeles and Carnegie Hall in New York. They have released six albums, including the Grammy® nominated Esta Tierra Es Tuya (This Land is Your Land).
The Second City
A touring company of The Second City will perform in tribute to the legendary improv and sketch comedy theater. The Second City opened its doors on a snowy Chicago night in December of 1959, and has since grown to become the world's premier comedy club, theatre and school of improvisation—with live shows every night in Chicago, Toronto and Hollywood
The Q Brothers
Event Hosts
Musicians, actors, writers, educators and DJs, GQ and JQ (The Q Brothers) created and starred in the award-winning, internationally-acclaimed productions Othello: The Remix and Funk It Up About Nothin'—both musical, hip hop "add-RAP-tations" of Shakespeare's classics. The productions have played the Edinburgh Festival Fringe and Chicago Shakespeare Theater and toured to Germany, South Korea, London, Poland, the United Arab Emirates, Australia and New Zealand. Other projects include: A Q Brothers' Christmas Carol, The Bomb-itty of Errors and Q Gents. Film and TV credits include Drumline and Scratch and Burn (MTV).
2015 Honorees
Sandra Cisneros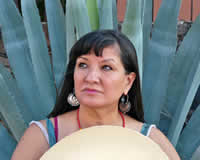 Acclaimed author of several books including The House on Mango Street
Sandra Cisneros' The House on Mango Street is required reading in schools across the country and was the Spring 2009 selection for the Chicago Public Library's One Book One Chicago program. Cisneros has been honored with a MacArthur Fellowship, two National Endowment for the Arts Fellowships and a Texas Medal of the Arts, and she is the founder of the Latino McArthur Fellows (Los MacArturos) as well as two other organizations that serve writers. Her other book titles include Caramelo, Loose Woman and most recently Have You Seen Marie? A House Of My Own: Stories From My Life, a book of non-fiction and photos, will be published in October 2015." Photo by © Alan Goldfarb.
Stanley Tigerman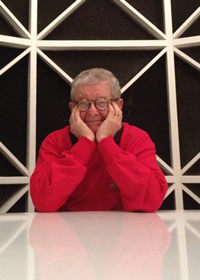 Prominent architect, theorist and designer
Stanley Tigerman has designed more than 175 built works including the Illinois Holocaust Museum and Education Center in Skokie, Pacific Garden Mission homeless shelter in Chicago and the Ounce of Prevention Education Center in Chicago. He has been an outspoken voice in the world of architecture for more than 50 years and a central figure in the "Chicago Seven," a group of architects that emerged in opposition to the dominance of Modernism in Chicago. Tigerman is the recipient of the lifetime achievement award from the American Institute of Architects.
Ella Jenkins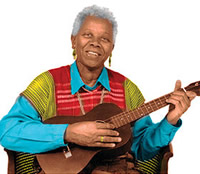 Beloved children's music performer and educator
Ella Jenkins, as a performer and an educator, has been singing with children for more than 50 years, and generations all over the world have grown up listening to her nearly 40 albums including Multicultural Children's Songs, still the most popular Smithsonian Folkways release. She has performed everywhere from Sesame Street and Mr. Rogers' Neighborhood to the John F. Kennedy Center for the Performing Arts. In 2004, Jenkins was honored with the Grammy Awards Lifetime Achievement Award.
Norm Winer

Program director of legendary rock station, WXRT
Norm Winer has been Program Director at WXRT Chicago for 36 years, and few program directors are as closely identified with a major market commercial radio station. In a radio world often focused on playing the hits, WXRT has for decades brought new artists and music to the ears of Chicagoans. While others regularly change format and personnel, 93RXT has remained remarkably consistent while remaining at the forefront of new music in Chicago and the world, and no one is more responsible for this than Winer.
The Joffrey Ballet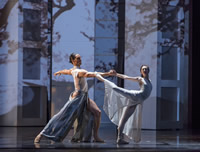 The Joffrey Ballet, celebrating its 60th season, is an internationally renowned company classically trained to the highest standards. Known as "America's Company of Firsts," the Joffrey expresses a unique, inclusive perspective on dance, proudly reflecting the diversity of America with its company, audiences, and repertoire which includes major story ballets, reconstructions of masterpieces and cutting-edge contemporary works. The company's commitment to accessibility is met through an extensive touring schedule, an innovative and highly effective education program including the much lauded Academy of Dance, Official School of The Joffrey Ballet, Community Engagement programs and collaborations with myriad other visual and performing arts organizations.
"Rising Star" Youth Award
Abdullah Quick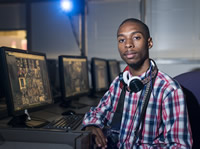 The Chicago Department of Cultural Affairs and Special Events (DCASE) and Allstate Insurance Company will present the inaugural "Rising Star" Youth Award to Abdullah Quick. A new feature to the popular recognition program, the award celebrates the achievements of Chicago youth demonstrating promise and career aspirations in the arts. Quick was selected from a pool of nominees submitted by several Chicago high school arts programs.
Quick is a recent graduate of King College Prep, and this fall plans to study Graphic Design and Photography at the School of the Art Institute of Chicago where he has received the Massey full-tuition scholarship. He has also been awarded the Adobe Voices Award for recognition of young media artists and is a two-time selectee in the All-City Visual Arts Competition. Overcoming a serious heart condition that has required four surgeries and contributed to his artistic vision and perspective on the world, the young artist identifies himself as a freelance graphic designer, photographer and cinematographer and for the past two years has been an assistant graphic design instructor for the After School Matters program at Gallery 37. He also plays the trumpet and was a member of his high school's marching band.
2015 Performers
Sandra Delgado and Reginald Robinson
Sandra Delgado, an actress, singer and writer, appears regularly on the stages of the Steppenwolf Theatre and Goodman Theatre as well numerous television and films. She is a founding ensemble member of Collaboration and an ensemble member of Teatro Vista where she served as Associate Artistic Director. Reginald Robinson is an internationally recognized pianist, recording artist and educator widely known for his ragtime compositions. He is a recipient of the distinguished John D. & Catherine T. MacArthur "Genius" Award and has released five albums, including Man Out of Time and Reflections. Sandra Delgado will be reading from The House on Mango Street with Reginald Robinson performing pieces from his "Mango Suite" inspired by the book.
Steppenwolf Theatre Company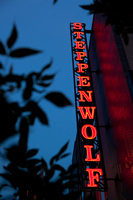 The Chicago-based ensemble theatre company has served as a launching pad for hundreds of acclaimed theater productions, as well as for the careers of many renowned actors, writers and directors. Now in its fourth decade, the company has developed into one of Chicago's most treasured arts institutions, receiving the Tony Award for Regional Theatre Excellence (1985) and the National Medal of Arts (1998) along the way.
Sweet Honey in the Rock
The Grammy Award-winning a cappella ensemble is internationally renowned for their performances rooted in African American history and culture. Founded in 1973, the group has performed around the world and released over 20 music albums, including their recent holiday album Silent Night, the critically acclaimed Are We a Nation? and the Grammy-nominated children's recording Experience…101. In recent years, the group has integrated sign language interpretation into their harmonies.
NTO (Nicholas Tremulis Orchestra) and the WXRT All Stars
Featuring Kelly Hogan, Frank Orrall, JC Brooks and Jimmy Chamberlin.
The Joffrey Ballet Exelon Strobel Step-Up Dancers
The Exelon Strobel Step-Up Program is a group of promising high school dancers awarded scholarship for their promising talent. Named in honor of former Joffrey Board Chair Pamela B. Strobel, and long-time supporter Exelon Corporation, the group was founded in 2006 to help participants develop their dance skills. The group has performed at Millennium Park, Toyota Park, the Auditorium Theatre of Roosevelt University, Dance Chicago, the DuSable Museum of African American History and other venues throughout Chicago. They were invited in 2010 to South Africa to help promote the Diski Dance created for the 2010 FIFA World Cup tournament.