August 19—September 19, 2021
Citywide * Free and Ticketed Events
Special Evenings at Millennium Park, Jay Pritzker Pavilion
Gospel: Friday, September 3, 5:30–8:30pm
Jazz: Saturday, September 4, 5:30–8:30pm
House: Saturday, September 11, 5:30–8:30pm
Blues: Saturday, September 18, 5:30–8:30pm
Free Admission
DCASE Homepage > Millennium Park > Arts Programming > Chicago In Tune > Year of Chicago Music
(click on image to enlarge)
Chicago In Tune (August 19 – September 19) is a new citywide festival celebrating music in the key of Chicago — during the 2021 Year of Chicago Music. This month of music will bring iconic neighborhood venues, presenting organizations and musicians from across the city together to celebrate all music genres and forms — with both large and small, free and ticketed events at clubs, concert halls and beyond. Venues, organizations, and artists may submit Chicago In Tune events by visiting Do312.com/ChicagoInTune.
As part of Chicago In Tune, DCASE will present new and reimagined programs in place of this year's Gospel music, Jazz, House, and Blues festivals in Millennium Park. Four special evenings at Jay Pritzker Pavilion will honor music born and innovated in Chicago, presented by the Millennium Park Foundation.
Questions? Check out our Plan Your Visit and Attending An Event pages.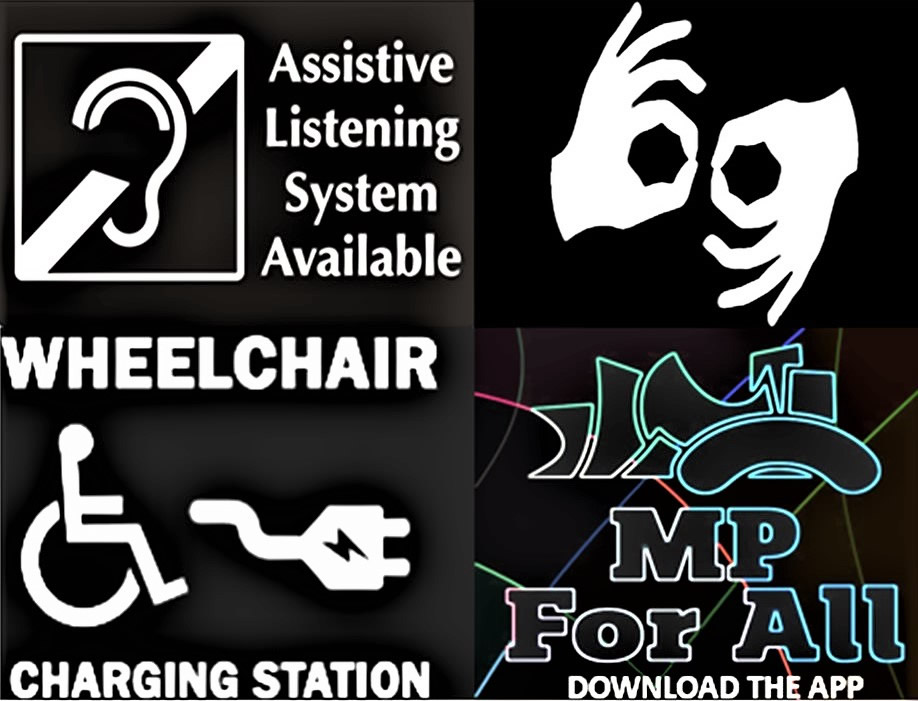 Special Evenings at Millennium Park:
Friday, September 3, 5:30–8:30pm
Chicago In Tune — Gospel Music
This special evening of Gospel music — hosted by Jonathan McReynolds and Inspiration 1390's Sonya Blakey and DeAndre Patterson — will include a special award to producer Sasha Daltonn and feature LaShon Brown; a celebratory music tribute to Rev. Dr. Clay Evans, Pastor Maceo Woods, Bishop Willie James Campbell and ArchBishop Lucius Hall featuring The Carson Sisters, Nicole Harris, and Illiana Torres; and The Tommies Reunion Choir.
Saturday, September 4, 5:30–8:30pm
Chicago In Tune — Jazz
Presented with the Jazz Institute of Chicago and featuring Ari Brown, Marquis Hill and Lizz Wright
Saturday, September 11, 5:30–8:30pm
Chicago In Tune — House
A House music celebration featuring DJ Lady D, Terry Hunter & Mark Hubbard's "Sanitize Your Soul" Gospel House project debut, and a special Paul Johnson Tribute set by Gant-Man. National Anthem by Meagan McNeal, and hosted Mario Smith.
Saturday, September 18, 5:30–8:30pm
Chicago In Tune — Blues
A celebration of the 50th Anniversary of Alligator Records with Lil' Ed & The Blues Imperials, Nick Moss Band, Cash Box Kings with special guests, Shemekia Copeland, Billy Branch and Wayne Baker Brooks
Jay Pritzker Pavilion events will not be limited capacity (beyond normal venue capacity) and will not require advance registration for the seating bowl or lawn. All summer events will adhere to the latest public health and safety guidelines, with mobile vaccinations at many City-sponsored events.
To apply for media credentials for Chicago In Tune concerts at the Jay Pritzker Pavilio, please visit the DCASE Press Room or contact dcase@cityofchicago.org.

---
Visit us:

Admission is FREE
Open Daily 6am–11pm
Welcome Center 9am–5pm
Plan Your Visit Here
---
Find us:
Millennium Park
201 E. Randolph St.
Chicago, IL 60601
Parking:
Nearby parking garages are located at Grant Park North Garage (25 N. Michigan Ave.), Grant Park South Garage (325 S. Michigan Ave.) and Millennium Park Garage & Millennium Lakeside Garage (5 S. Columbus Dr.).
Pay in person at each garage location or pre-pay online for discounted parking. Visit www.millenniumgarages.com/rates or call 312.616.0600 for 24/7 customer service.
Public Transportation:

Take CTA to Millennium Park
From the elevated lines: exit at Washington/Wabash and walk east.
From the subway: exit at Lake (Red Line) or Washington (Blue Line) and walk east.
Served by buses 3, 4, 6, J14, 20, 56, 60, 124, 146, 147, 151, 157
For travel information, visit www.transitchicago.com. For fare information or to purchase fares in advance, visit www.ventrachicago.com.