Millennium Park Special Events
July – October
Jay Pritzker Pavilion and throughout Millennium Park
Free Admission
DCASE Homepage > Millennium Park > Arts Programming > Special Events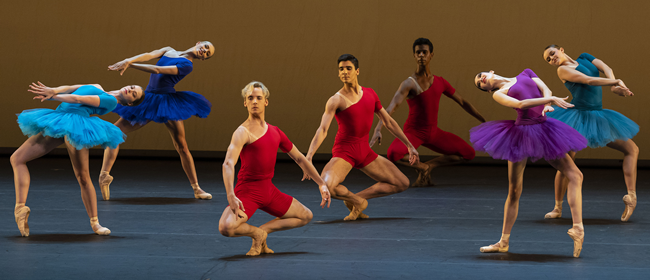 (click on image to enlarge)
Special events at the Jay Pritzker Pavilion include:
Jay Pritzker Pavilion will lift the remaining capacity limits for programs (aside from normal venue capacity) and will not require advance registration for the seating bowl or lawn. All summer events will adhere to the latest public health and safety guidelines, with mobile vaccinations at many City-sponsored events.
Other unique performances throughout Millennium Park include:
Two free, outdoor events presented by the Joan W. and Irving B. Harris Theater for Music and Dance (HarrisTheaterChicago.org):
Sunday, August 22 at 3pm — Interplay: An Intergenerational Mini-Festival curated with composer, trumpet player, and multi-instrumentalist Sam Trump on the Harris Theater Rooftop
September — "Films.Dance" series, a global collaboration produced by Jacob Jonas The Company and featuring over 150 artists from 25 countries, screening at the Jay Pritzker Pavilion
"Sonic Pavilion" is a series of sound installations commissioned by Experimental Sound Studio (August and September, ESS.org) for the overhead trellis loudspeaker array at the Jay Pritzker Pavilion. Compositions utilize the entire surface of the trellis's 60-channel system, resulting in an immersive canopy of sound — a fluid sonic architecture that bridges the focus of a live performance and the majesty of the surrounding cityscape. Commissioned works are 20 minutes each; all artists are presented on every day.
Thursday, August 5, 3-5pm
Monday, August 9, 10am-12pm
Sunday, August 22, 11am-1pm
Tuesday, August 31, 11am-1pm
Tuesday, September 7, 11am-1pm
Tuesday, September 14, 2-4pm
Thursday, September 23, 5-7pm
Thursday, September 30, 11am-1pm
Chicago-based contemporary artist Brendan Fernandes (ChicagoManual.style) presents "72 Seasons," a public artwork and installation in Lurie Garden. The movement-based piece, featuring dancers with costumes by designer Rad Hourani, engages with ballet history and Chicago's prairie landscape to envision passages of time demarcated by the Japanese calendar. Performances on:
Saturday, August 21, 1-3pm
Saturday, September 25, 1-3pm
Saturday, October 23, 1-3pm
Supporting Information Facts