DCASE Homepage > Taste of Chicago > How to Perform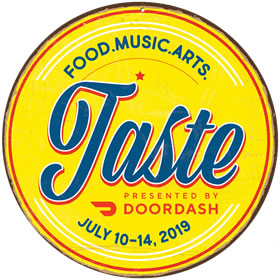 (click on image to enlarge)
Street Performers at Taste of Chicago
This year, 2019, at Taste of Chicago, there will not be an advance registration process for Street Performers.
The Street Performer Check In tent is located on site at Jackson Blvd., south curb lane between Columbus Dr. and the entrance gate. The tent is open festival hours. Street performers will be issued event credentials.
Street Performer Locations are assigned, with some but not all areas allowing amplified sound.
Performing at Taste of Chicago in 2020
The Chicago Department of Cultural Affairs and Special Events is no longer accepting artist submissions for the 2019 festivals. Information on the 2020 festival season will be posted in the fall. For updates, subscribe to our monthly Opportunities e-newsletter and follow DCASE on facebook, twitter and Instagram.