Chicago Sustainable Development Policy Committee Members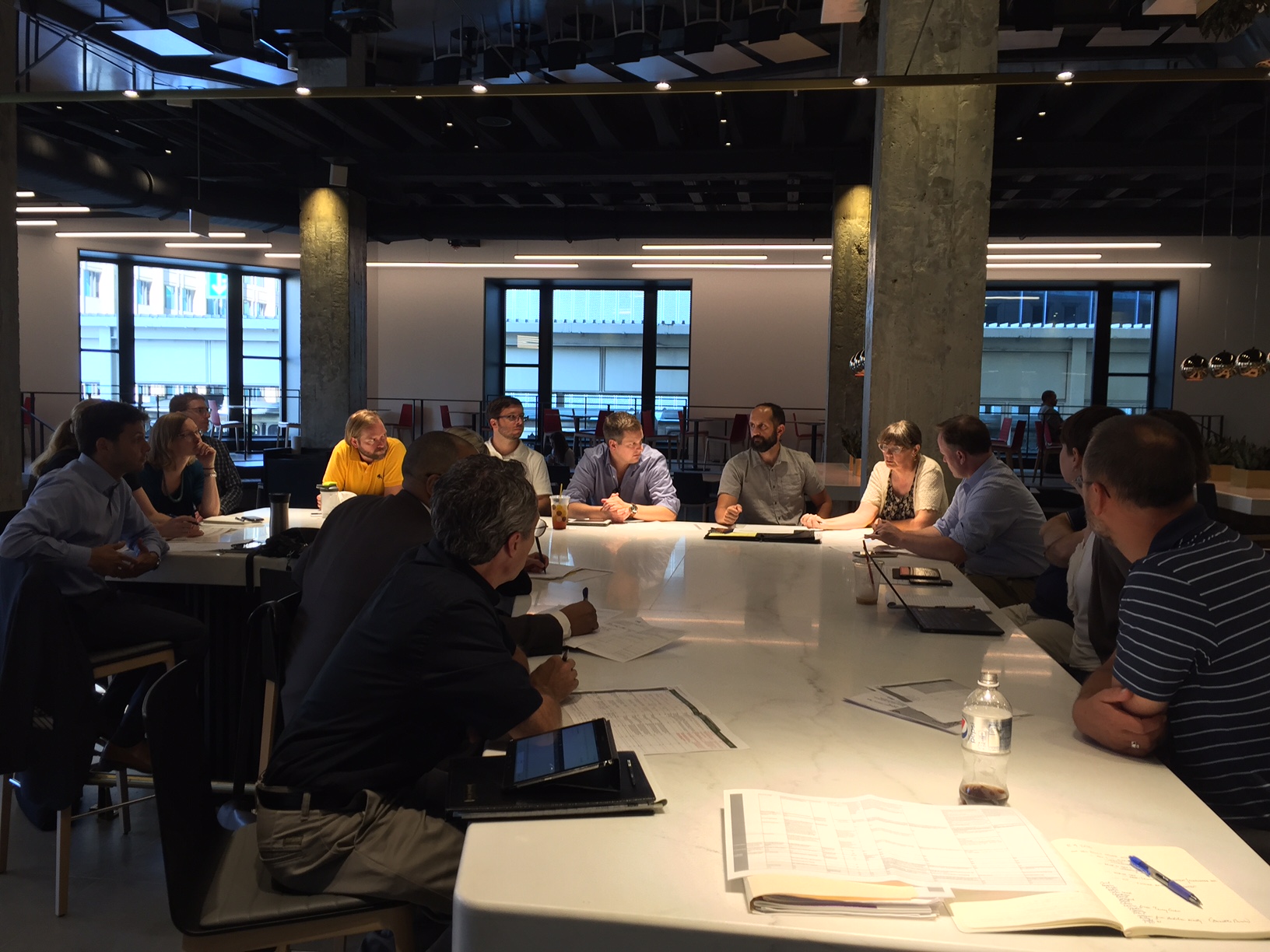 Over a 10-month period in 2016, the Department of Planning and Development (DPD) worked in conjunction with an advisory committee made up of developers and sustainability experts to create the new Chicago Sustainable Development Policy. The process also included more than a dozen meetings with developers, law offices, architectural firms and advocacy organizations to solicit feedback.
DPD would like to thank the committee members for their efforts toward making Chicago one of the most livable and sustainable cities in the world.
2016 Committee on the Chicago Sustainable Development Policy
Alison Lindburg, Midwest Energy Efficiency Alliance
Andrew Billing, Mackie Consultants
Barbara Hickey, The John Buck Company
Benjamin Skelton, Cyclone Energy Group
Billy McGhee, DPD
Carl Giometti, Studio GC
Chris Dillion, CAMPBELL COYLE
Christopher Wheat, Office of the Mayor
Cindy Roubik, DPD
Craig Burton, Interface Engineering
Jade Paul, CH2M
Jamie Ponce, Environmental Law and Policy Center
Jeff Wickenkamp, Hey and Associates, Inc.
John Mlade, YR&G
Joseph Clair, dbHMS
Judith Pollock, Judy Pollock Consulting
Karen Weigert, Chicago Council on Global Affairs
Kathleen Dickhut, DPD
Katie Kaluzny, USGBC-Illinois Chapter
Laura Demink, Terry Guen Design Associates
Lauren Umek, Chicago Park District
Meg George, Neal and Leroy, LLC
Michael Berkshire, DPD
Noah Szafraniec, DPD
Rand Elkman, HKS, Inc.
Ron Daye, DPD
Samantha Bingham, Chicago Department of Transportation
Terry Guen, Terry Guen Design Associates
Tom Price, Conservation Design Forum