DFSS Youth Services Enrichment Year-Round Legal Ad 2022
City of Chicago
Department of Family and Support Services
Legal Advertisement Request Form
DESCRIPTION: Department of Family and Support Services (DFSS), Youth Services
Youth Enrichment Year-Round Program RFP
The Department of Family and Support Services (DFSS) seeks to fund agencies who have experience in implementing out-of-school time programs for young people ages 6 to 21 in Chicago. The DFSS Enrichment Year-Round Program Request for Proposals (RFP) seeks to provide funding for delegates to implement safe, supportive, interactive, and engaging youth development activities, primarily for youth who are underrepresented, such as individuals with disabilities, individuals attending low-performing elementary or high schools, individuals who are English as a Second Language learners, individuals that are experiencing homelessness/unstably housed, and individuals placed in the foster care system. All Enrichment Year-Round delegates will provide youth with meaningful and enriching programming that leads to young people feeling safe and supported by trained practitioners; builds and reinforces social, emotional, and cognitive skills; develops positive relationships and belonging with peers and adults; and provides leadership opportunities. Ultimately, the Enrichment portfolio is seeking to enact policies and practices to engage and support Chicago communities and change the odds for children & youth by implementing best practices at the point-of-service.
DFSS anticipates that each award will start at $54,000, with a rate of $1,800 per youth and a minimum of 30 youth per program. DFSS anticipates funding up to 29 delegates.
The term of contract(s) executed under this RFP will be from January 1, 2023, through December 31, 2024. Based on need, availability of funds and contractor performance, DFSS may extend this term for up to one additional year.
For more information, please refer to the application posted on the City of Chicago's eProcurement page: https://eprocurement.cityofchicago.org/OA_HTML/OA.jsp?OAFunc=PON_ABSTRACT_PAGE&PON_NEGOTIATION_STATUS=ACTIVE
A note about the City's eProcurement System:
For those who have not done business with the City of Chicago before, registration in iSupplier is the first step to ensuring your agency's ability to conduct business with the City of Chicago and DFSS. Please allow five to seven days for your registration to be processed.
Current contractors need only to start an application via their existing iSupplier/eProcurement account.
All vendors must have a Federal Employer Identification Number (FEIN) and an IRS W9 for registration and confirmation of vendor business information.
RFP DUE DATE/SUBMISSION LOCATION:
July 26, 2022
12:00, NOON CST
Proposals must be submitted via on-line application.
E-mailed or faxed proposals will not be accepted.
PRE-PROPOSAL WEBINAR
A Pre-Proposal Webinar will be held on June 24, 2022, 1:00 p.m. – 3:00 p.m. Attendance is not mandatory but is advised.
Please register prior to the webinar's start using this link:
https://attendee.gotowebinar.com/register/3300549612213078799
Youth Services: Enrichment Year-Round: https://youtu.be/J6TZHC9milk
2023 DFSS Enrichment RFP Applicant Webinar Year-Round V2 PDF Download
A link to the completed Webinar will be available on-line at the DFSS website after the time and date listed above for those who cannot attend at the live scheduled time. Please register prior to the Webinar's start. The purpose of this pre-submittal event is to clarify the RFP process and the scope of the required services. Attendance is not mandatory, but it is strongly suggested that interested applicants attend.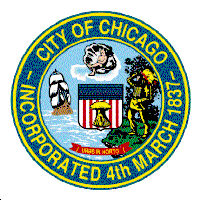 Brandie V. Knazze
Commissioner
Department of Family and Support Services
Lori E. Lightfoot
Mayor
City of Chicago
Alert Facts
Department:
People We Serve:
Programs & Initiatives: