Employment Services for People with Disabilities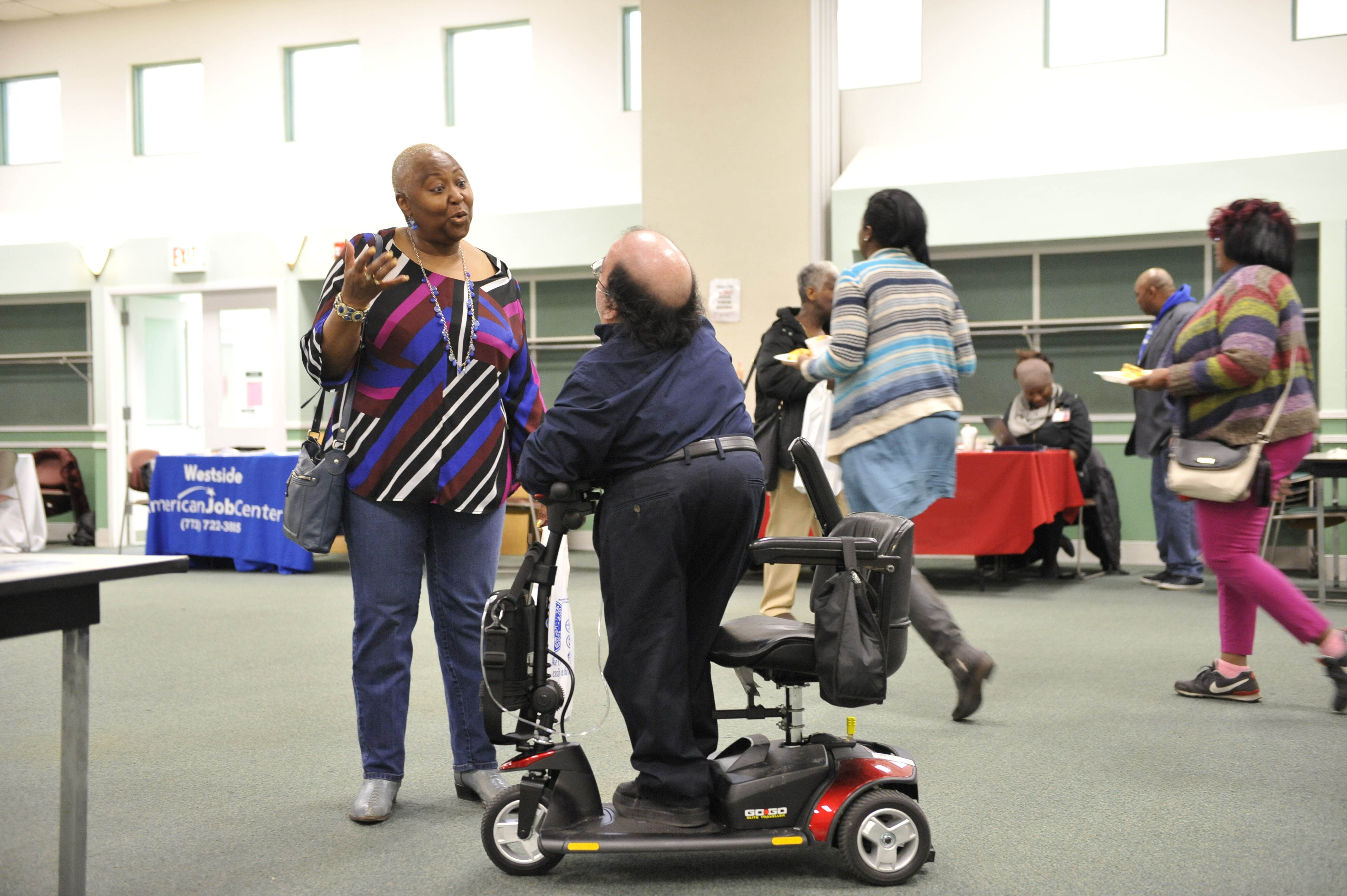 Promoting Economic Opportunities for People with Disabilities
The Employment Services Unit (ESU) of the Mayor's Office for People with Disabilities is committed to promoting employment opportunities for people with disabilities.
Through a Federal Work Incentives Planning and Assistance (WIPA) grant, ESU staff provide benefits counseling to people with disabilities who are interested in understanding the impact of work on their SSI/SSDI benefits.
MOPD's Employment Services staff works closely with government and not-for-profit agencies, as well as employers to provide comprehensive services to job seekers with disabilities.
MOPD Youth in Transition Summits
For questions regarding registration, please call:
312.746.5743 (Voice)
312.746.5713 (TTY)
312.746.5749 (Fax)
or email: MOPDYouthemployment@cityofchicago.org
All workshops will be located at MOPD Field Office, 2102 W. Ogden Avenue, Chgo. IL