Work Incentives Planning and Assistance (WIPA)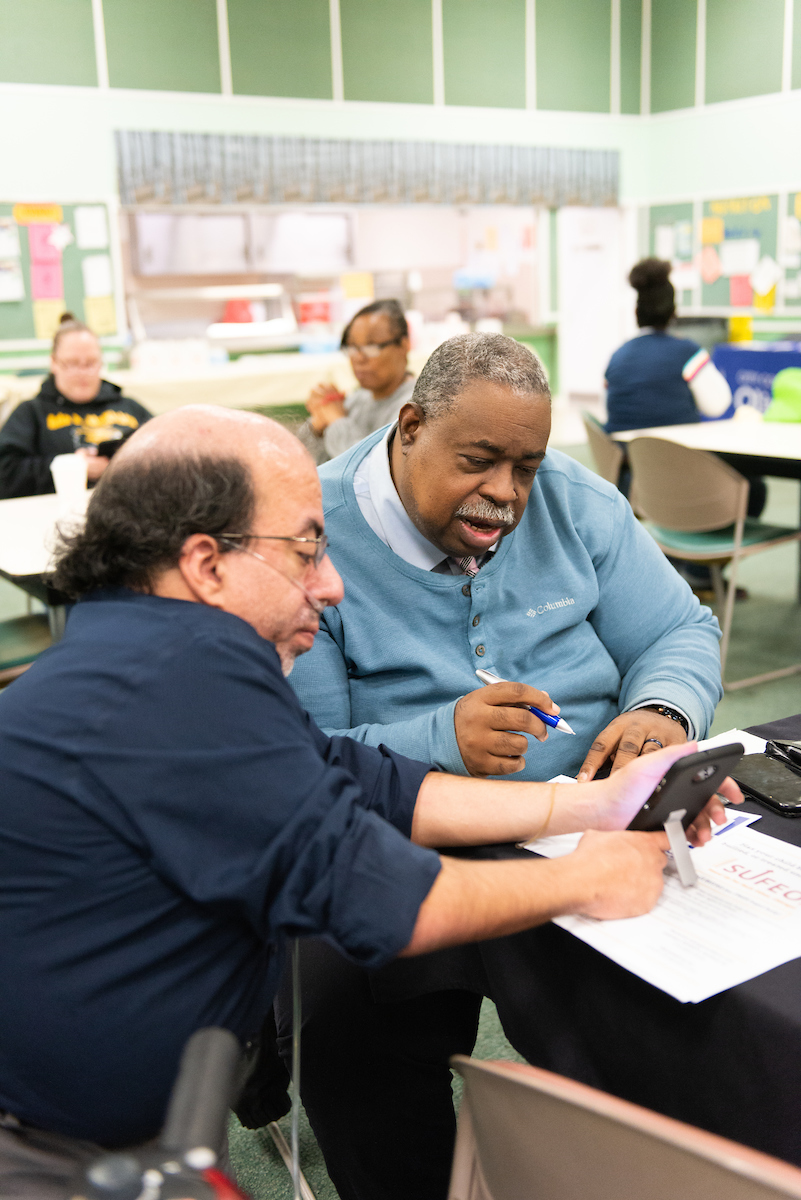 Promoting Economic Opportunities for People with Disabilities
The Mayor's Office for People with Disabilities (MOPD) is committed to promoting employment opportunities for people with disabilities through the Work Incentives Planning and Assistance Program (WIPA).
Work Incentives Planning and Assistance Program is federally-funded by the Social Security Administration (SSA) under the Ticket To Work & Work Incentives Improvement Act of 1999. WIPA's primary objective is to assist you, SSI and/or SSDI beneficiaries, to transition from dependence on public benefits to paid employment and greater economic self-sufficiency.
A Certified Community Work Incentives Coordinator (CWIC), working under the WIPA grant, will provide you with correct information to help test your ability to work without the fear of immediately losing your cash, medical and other benefits. One of our CWICs will meet with you to help you anticipate and plan for changes that may occur to your state and federal benefits as a result of employment.
How Can WIPA Help YOU?
We can provide you with in-depth benefits counseling on how your SSI and/or SSDI, Medicare, Medicaid and other state benefits you receive may be affected by work.
We can help you understand the many work incentives on SSI and/or SSDI available to you while working.
We can help you connect with Employment Network Agencies and various community-based organizations' employment services for job placement and training assistance.
We can help you report wages to SSA on a monthly basis while working.
How Do YOU Qualify For WIPA Services?
You must currently be receiving SSI and/or SSDI
You must be a resident of Chicago
You have an interest in finding work, have a job pending, or are currently working
You must be between the ages of 14 ½ to full retirement age (could be 66 or 67 years old, depending on your birth year)
What Are The Service Limitations For WIPA?
We cannot help you apply for SSI or SSDI
We cannot assist you in direct job placement and training. Our CWICs can only refer you to Employment Network (EN) Agencies or other community-based organizations that can provide you with job placement & training services.
We can only serve SSA beneficiaries who live in Chicago. If you are living outside of Chicago and are in need of WIPA services, we will refer you to IATP (IL Assistive Technology Program; the other WIPA funded by SSA).
Our services are limited to beneficiaries ages 14 ½ to full retirement age (could be 66 or 67 years old, depending on your birth year)
Contact Information For WIPA Services:
Ticket To Work Helpline: 1-866-968-7842
2102 W. Ogden Avenue
Chicago, IL 60612
(312) 746 - 5743 (Voice)
(312) 746 – 5749 (Fax)
mopdwipa@cityofchicago.org
Department Main Office
Mayor's Office for People with Disabilities