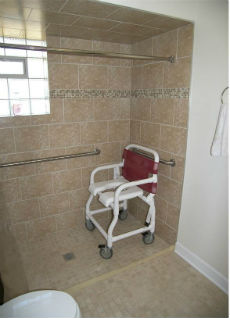 Housing information services offered by the Mayor's Office for People with Disabilities (MOPD) are designed to promote and identify integrated, adaptable/accessible and affordable housing for people with disabilities in the Chicago metropolitan area.
Information and Assistance:
Information on subsidized, low income or accessible housing.
Advocacy:
Assistance with housing Issues such as tenant/landlord disputes, evictions, and Housing Choice Voucher Issues.
Short Term Counseling:
Assistance with housing discrimination issues, eviction intervention and different types of low-income housing.
Referral Assistance:
Assistance with a referral for housing.
Promoting Independence for the Elderly and Disabled
For more information, please contact MOPD at 311 or by dialing 312.744.6673 (Voice) or 312.744.7833 (TTY).
Supporting Information Facts
Department:
People We Serve:
Programs & Initiatives: