MOPD Social Story Collections
Social Stories were originally developed by Carol Gray to help provide children with Autism an easy way to understand correct social responses to situations and develop their social skills. With input from community advocates and members with lived-experience, MOPD has added social stories as an alternative method of providing information using images and language accessible to the neurodiverse community.
Below is a social story that describes the vaccine process

Check out some wonderful COVID-19 vaccine resources from Infiniteach, including a teen & adult-friendly social narrative for COVID-19 vaccinations, checklists, a visual gameplan, and much more! Click on the link below!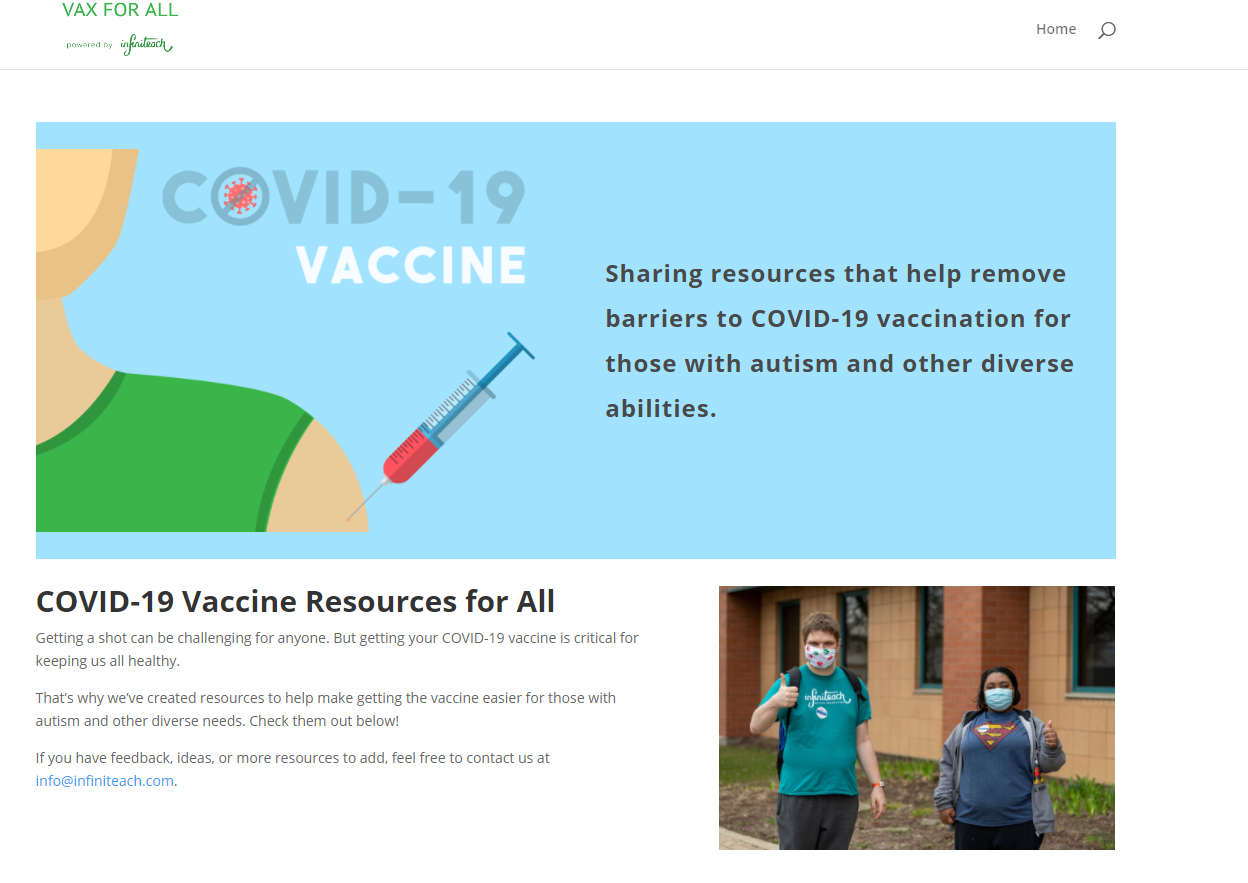 Supporting Information Facts
Department:
People We Serve:
Programs & Initiatives: