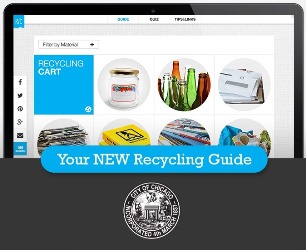 Recycle By City Chicago
The City's Blue Cart program provides bi-weekly recycling services to single family homes and multi-unit buildings with four or fewer units. By recycling regularly, you can help reduce the need for landfills, lower disposal costs, reduce pollution and conserve natural resources, such as timber, water and minerals.

Learn more about the Blue Cart program by exploring the following:
Questions and Comments: If you have Blue Cart questions, comments, or service requests, please call 311.