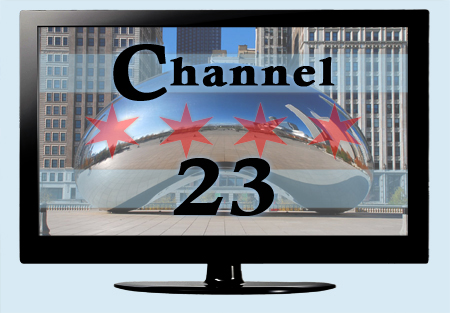 Providing a public service to Chicago residents 24 hours each day through award winning programming, Channel 23 is the official station of the City of Chicago.
Channel 23 is identified most closely with City of Chicago TV's flagship show, Chicago Works, a two hour news magazine program that takes a look at the departments, initiatives and services of City government.
---
Other programs shown on Channel 23 include: Chicago Revealed, EGBDF Show and Chicago@Play, produced by the Chicago Park District.