Chicago Renewable Energy Challenge Program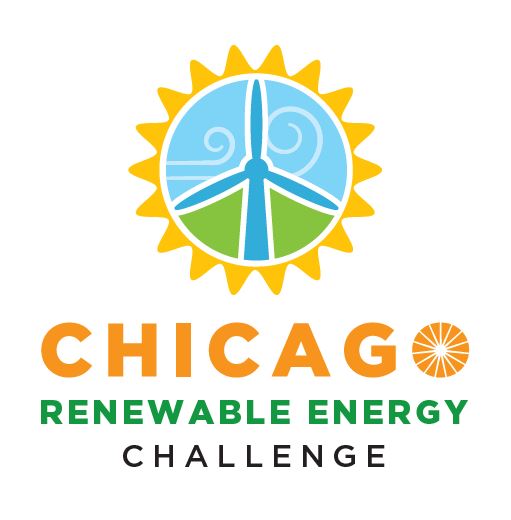 About the Challenge
The Chicago Renewable Energy Challenge Program is a new initiative designed to accelerate the adoption of renewable energy across every neighborhood in Chicago.
In 2017, Mayor Rahm Emanuel commited the City of Chicago to reaching 100% renewable energy for all electricity used in municipal buildings by 2025. The City would like to extend this opportunity for local organizations to join this commitment.
Members of the Challenge commit to developing or supporting renewable energy to cover 100% of electricity needs in participating properties by 2035 or sooner for Chicago-based operations.
The Founding Members for this new initiative are:
Karen Marie Salon
Loyola University
McDonald's
Microsoft
Northwestern University
School of the Art Institute of Chicago
The University of Illinois at Chicago
How to Join
To learn more about the Chicago Renewable Energy Challenge and how to join, please download this overview document. Details about participating are included in this presentation.
Goals:
Accelerate use of renewable energy in private and institutional entities

Spur local workforce development & job creation in the clean energy sector

Contribute to improved air quality and reduced pollution

Support citywide carbon reduction goals while transforming the local power mix

Expand access to renewable energy to all neighborhoods across Chicago
Members of the Challenge Commit to:
Develop or support renewable energy generation for 100% of electricity needs in participating buildings by 2035 or sooner for Chicago-based operations*

Once 100% of electricity use is covered by renewable energy generation, maintain it for at least 10 years

Track and share progress in annual reports on electricity consumption and renewable energy procurement and/or deployment

Serve as a City-wide ambassador for renewable energy installation and procurement
*Note that the commitment could include both owned and leased properties. Also, large organizations may designate only a portion of operations to participate (as long as their electricity is metered, submetered, or can be reasonably estimated.)