Casino Survey Results
As the City of Chicago plans for a new casino, Mayor Lori E. Lightfoot has launched an extensive community engagement process to gather feedback from residents on how a new casino can add the most value to their community. A multi-lingual community survey was launched earlier this summer to solicit such feedback, asking residents to voice their opinion on aspects of the casino, including location, amenities, benefits and concerns.
One week after being released, over 10,000 residents responded to the survey. While the opportunity to weigh in on the casino continues, the City has made a summary of the initial results, as of August 5th, available below. The full report is also available for download here.
This public commentary is one important component the City of Chicago will consider in development of the new casino. Later this year, the City will hold a series of community forums where residents can provide input on issues that will inform the location, development, and operation of a casino. For updates on the Chicago casino project, check back here.
Responses came from a representative sample of ages and locations. The highest percentage of respondents fell in the 30-39 year age range (27%). Respondents to the survey hailed from all over the City, as shown in the map below.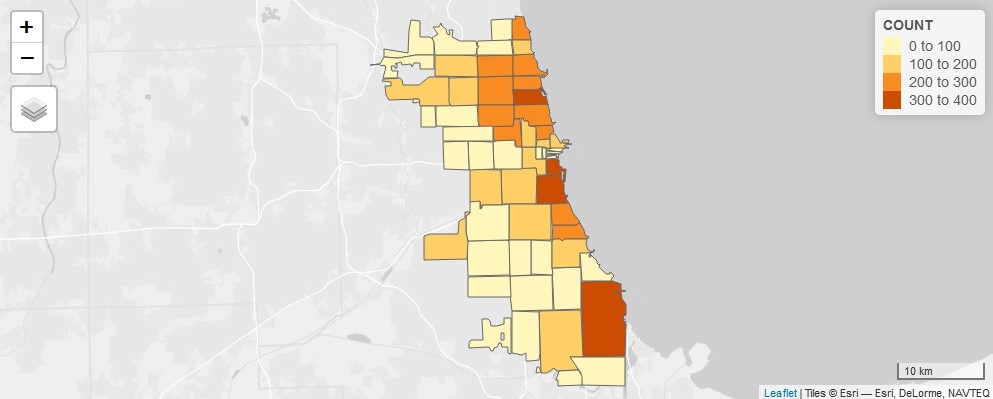 Respondents were asked to address their general sentiment regarding building a casino in Chicago to increase the City's financial stability. On a scale ranging from zero to 100, with zero being no support and 100 being fully supportive, the average response was 59. Further, over 53% of respondents indicated they would visit the casino at least a few times per year. Taken together, the two results highlight respondents' openness to the idea of a casino in Chicago.
Question 1: Where is the ideal location for the casino in Chicago?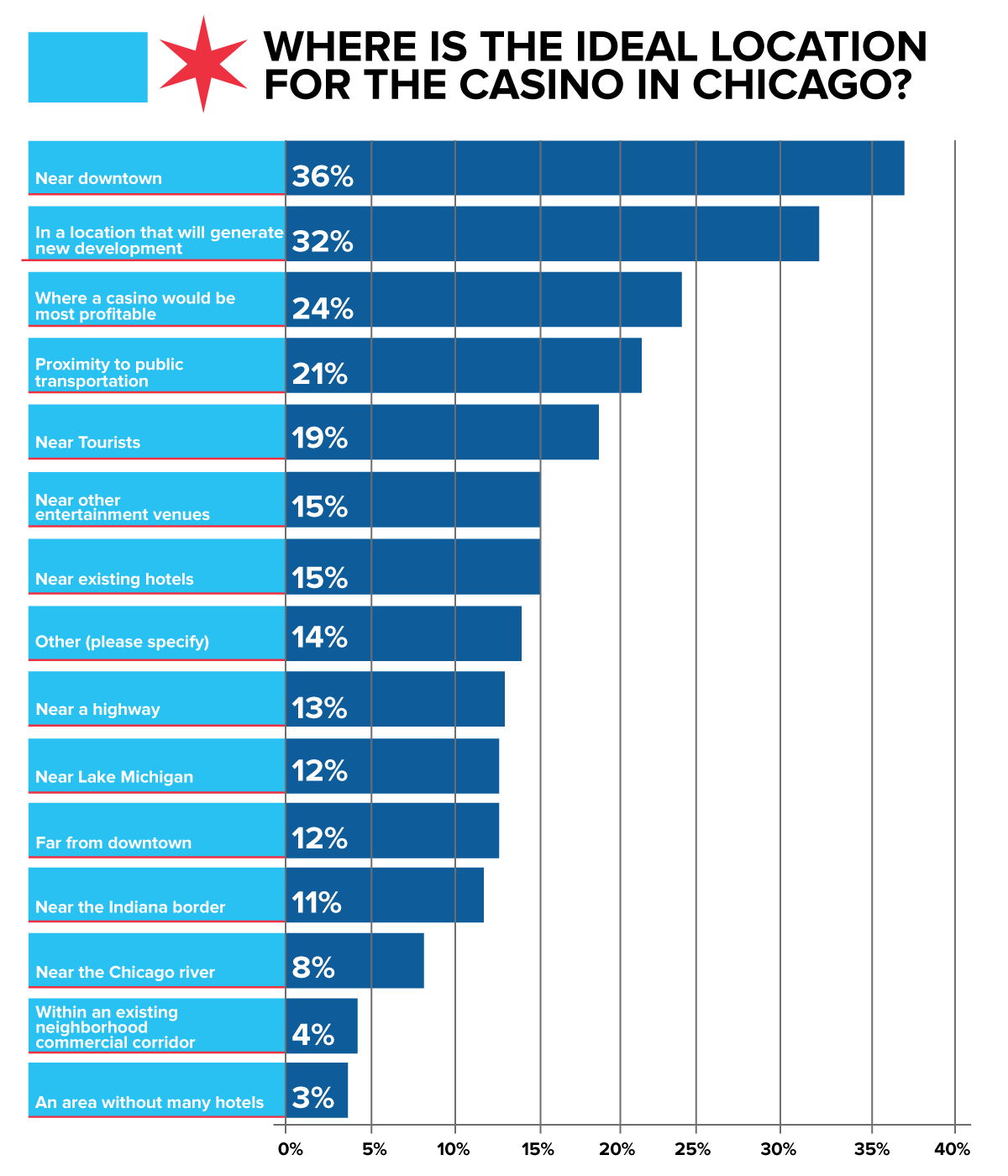 Question 2: What factors are most important in selecting a site for a potential casino?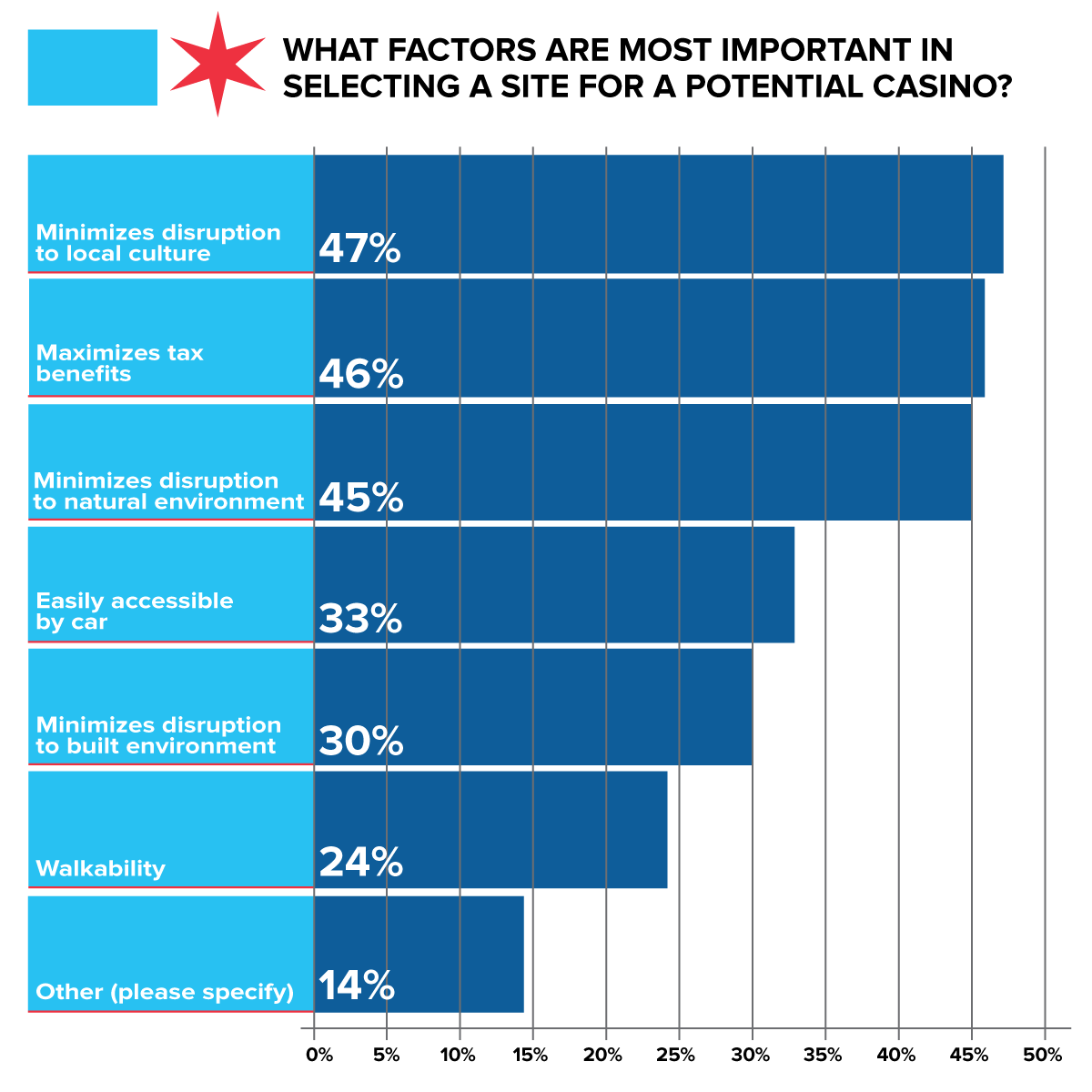 Question 3: Many modern casinos include amenities beyond the casino itself. What would you like to see built with alongside a casino?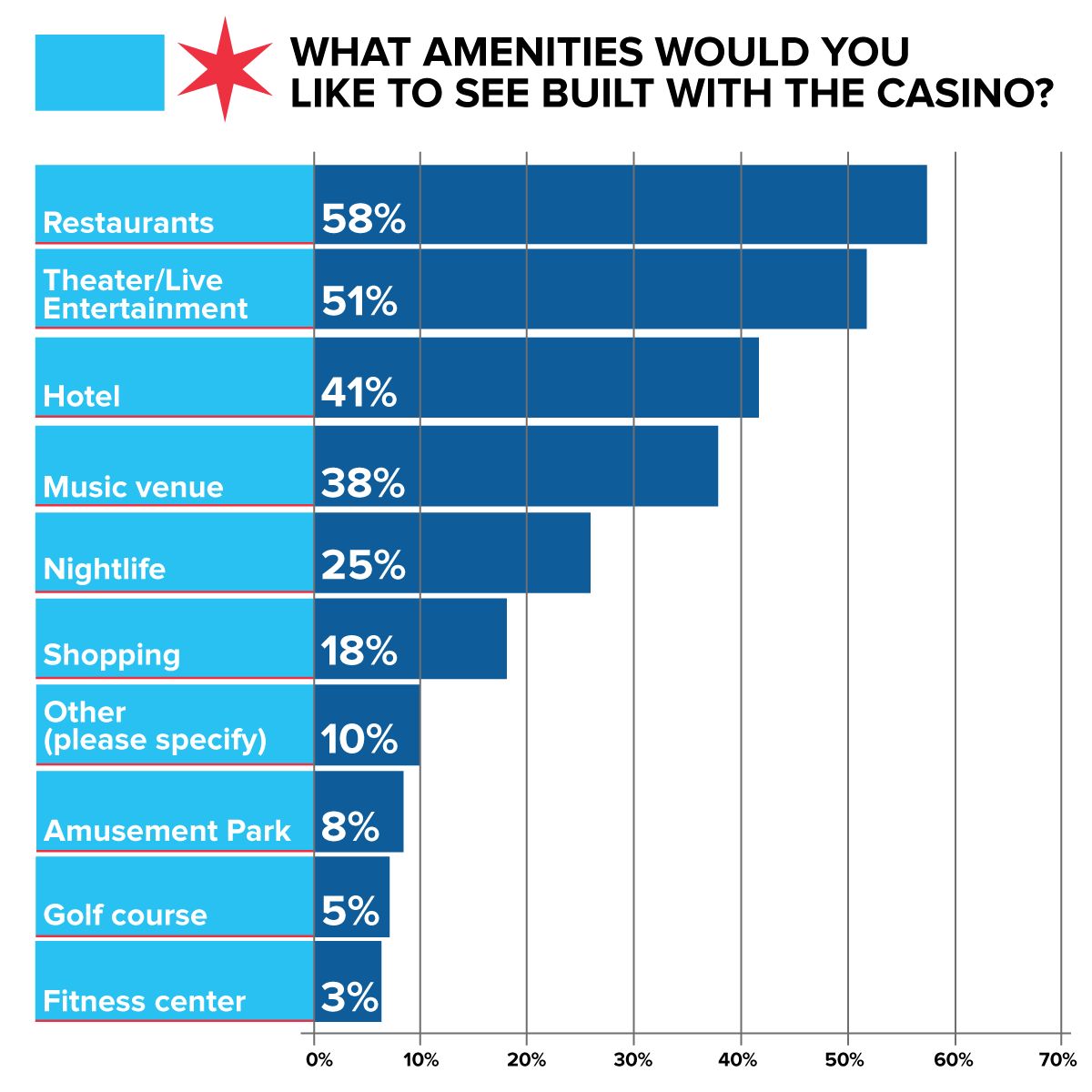 Question 4: What do you believe is the most important benefit of opening a casino in Chicago?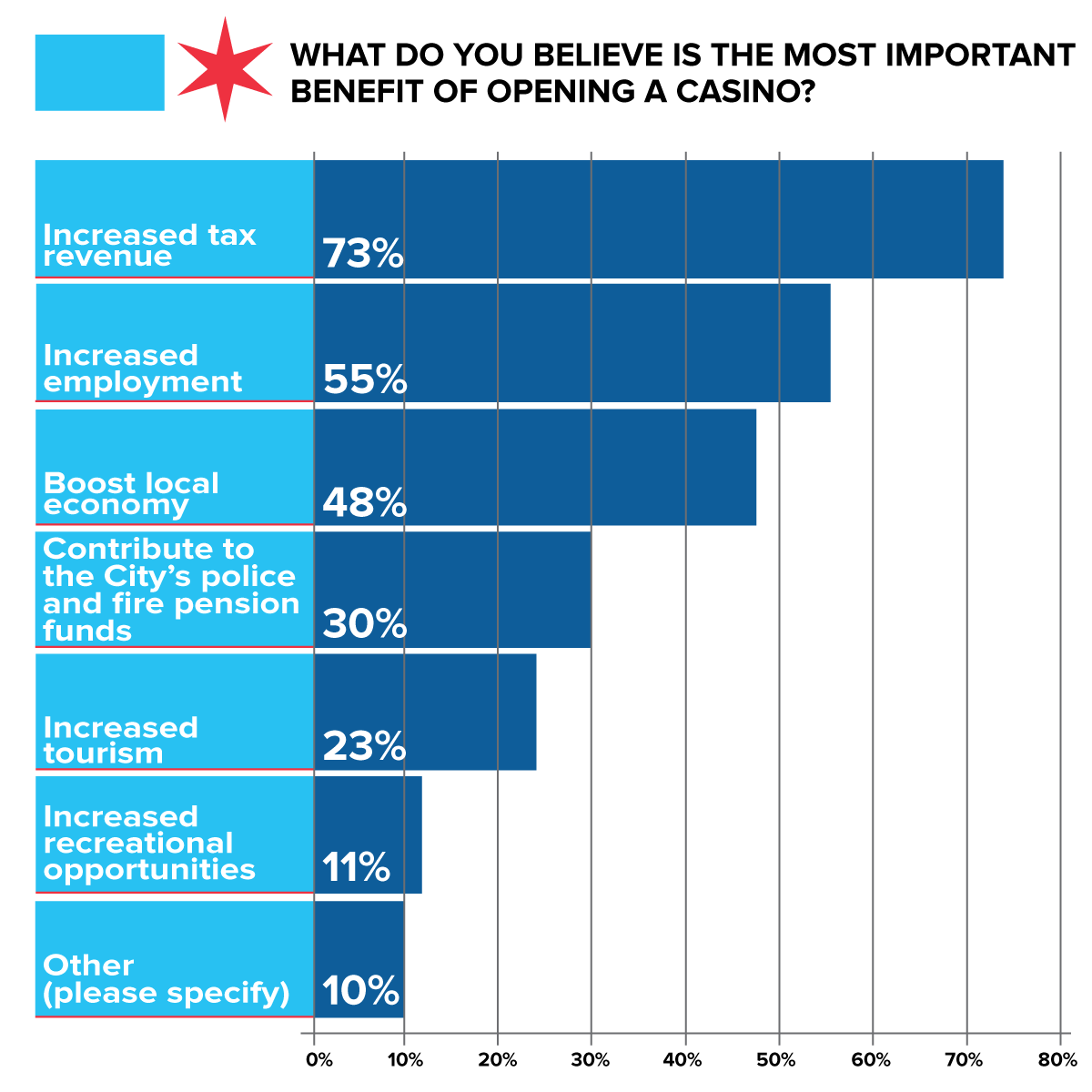 Question 5: What are your concerns about opening a casino in Chicago?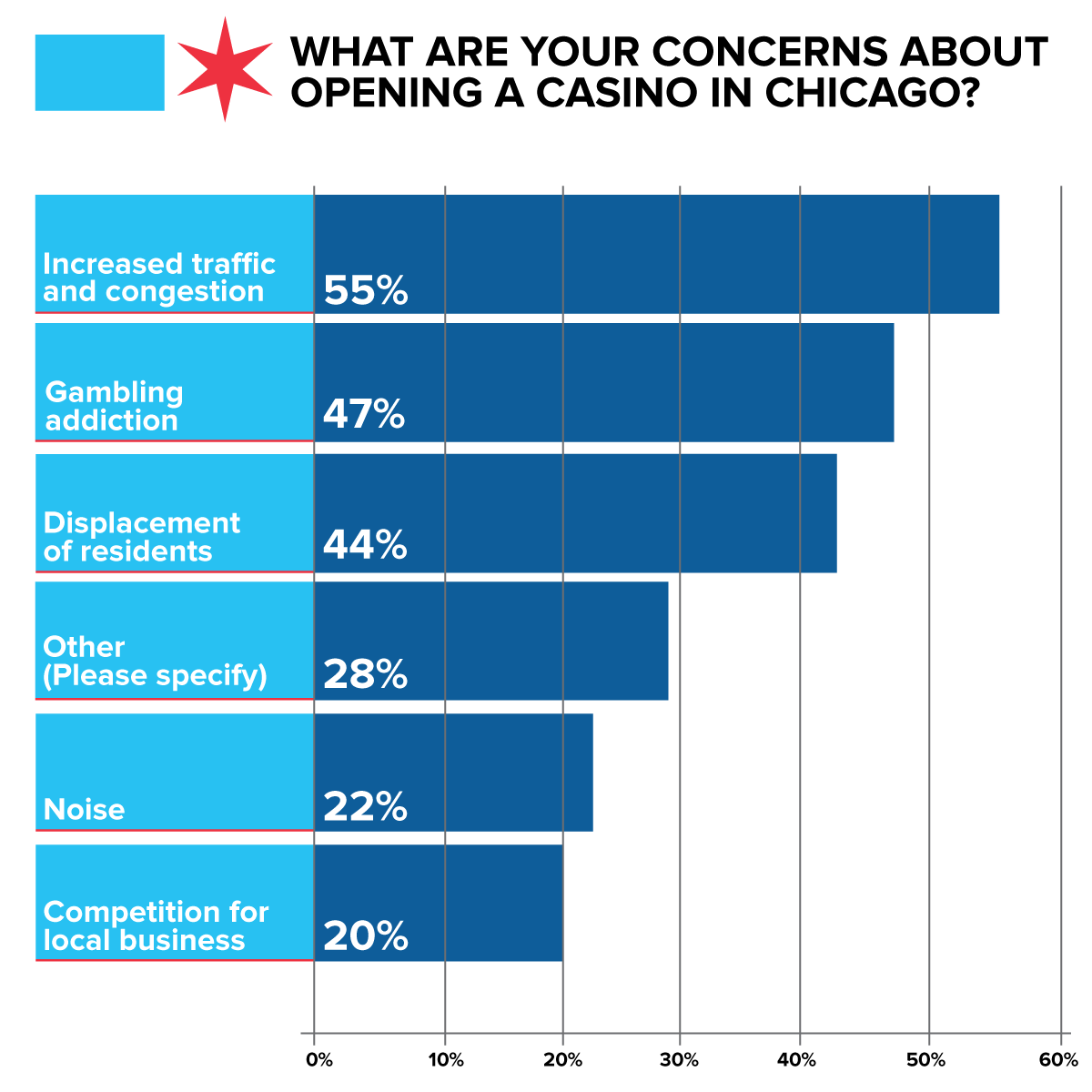 ---
**Methodology: The survey was released on July 26, 2019, and the results are all self-reported. Note that respondents were asked to select up to three answers for each question and were given the option to write-in responses, as well. To spread the word out about the survey and the casino project more broadly, the city conducted outreach over social media networks, Chicago Public Library locations, and via news media outlets. **