CPS full-day programs serve 4 year olds only.* If your child is 3 years old, please select a Community Based Early Learning Program or a CPS half-day program.
*A child is considered age 4 if they turn 4 years old on or before 9/1/2021.
Currently, applications are not able to be submitted for the Lincoln Park ELC. Continue to check here for updates on whether this site will be an option for the Fall. We apologize for the inconvenience.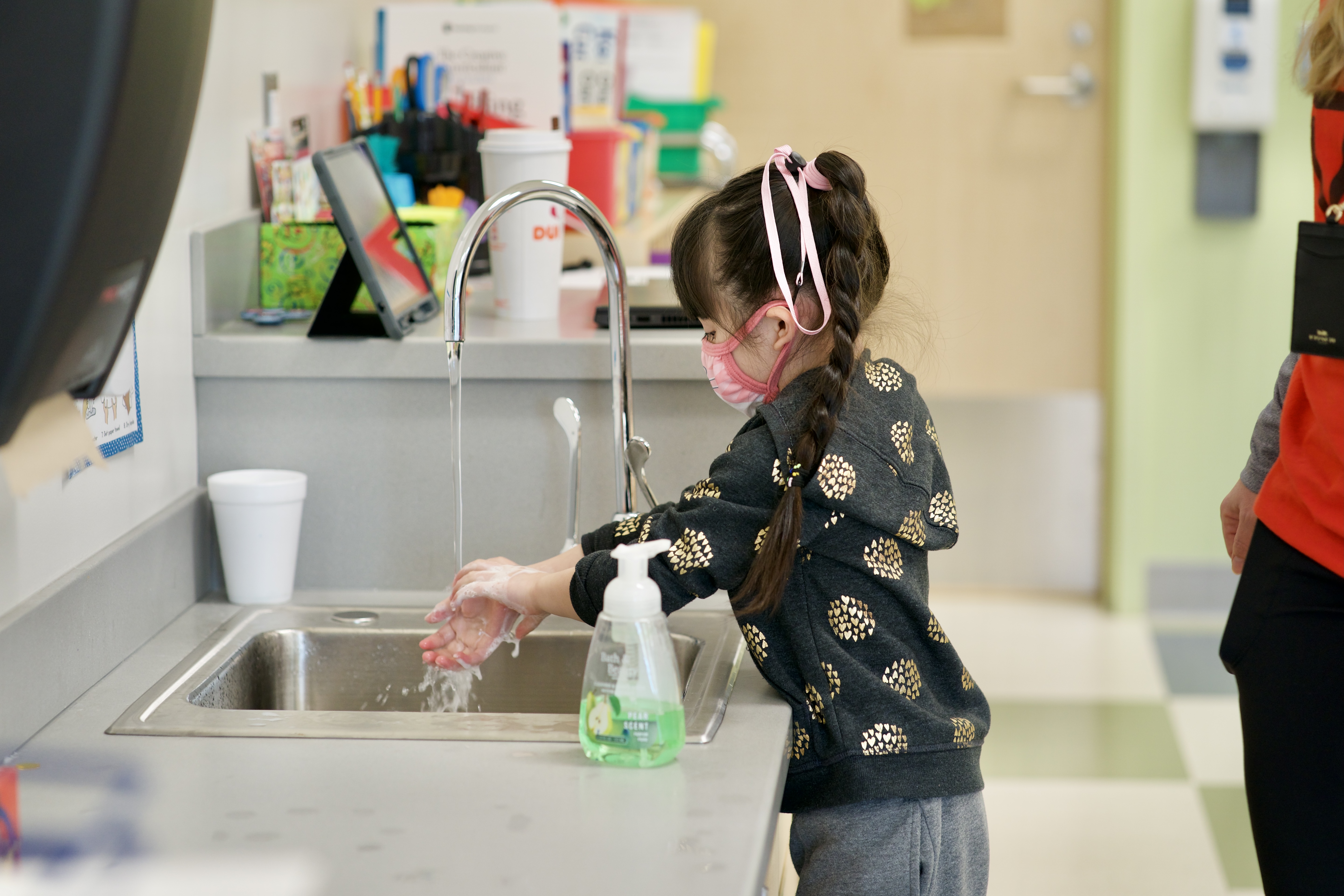 Safer Classrooms For All Early Learners
There are safe-in-person early learning options available for every 0–5 year-old in Chicago. Both CPS and Community-Based preschool programs take daily precautions to protect the health of their students and their families.
Facemasks

(provided for all staff and students ages 3+)

Increased safety and sanitation procedures

Enhanced cleaning protocols
Learn more about health and safety guidance

For community-based preschool programs contact the site directly.
For more CPS safety details, click here.
Important Update
Preschool Applications Open April 21 for the 2021–2022 School Year
Enrollment for Chicago Early Learning starts soon for every 3–4 year-old in the city. Mark the date on your calendar to apply early and increase your child's chances for getting into their top choice.
Application Assistance
If you have questions or are in need of assistance when completing the application, call (312) 229-1690 for assistance with applications for both CPS schools and Community-Based Preschools. You can also visit any of the Family Resource Centers by appointment only located around the city, or visit a Community Early Learning Provider if you are interested in a site.
Chicago PrE-Learning
Chicago PrE-Learning is Chicago's #1 Remote Early Learning platform (for children from birth to age 5) to easily continue their education outside of the classroom and from the comfort of their home. Chicago PrE-Learning gives families easy access to the resources they need on one platform. Our #1 goal is to support you to help your child succeed in learning at home.
Explore Your Options!
Choose the best preschool for your family! Explore early learning programs across Chicago that offer both safe in-person and remote early learning options.
Learn More
What is the preschool application process?
Are you ready to apply for a preschool program for your 3- or 4-year-old? Learn about the process here or call (312) 229-1690 with your questions.
Early learning doesn't only take place in a preschool classroom.
Chicago offers a variety of stimulating children's activities to get kids learning, moving, and playing. Learn more about what is offered by city agencies and organizations.
Learn More