Important Update
Pre-K Application
As of October 1st, 2018, summer sites for Family Resource Centers will close until next year. Colman, 4655 S. Dearborn St., will remain open as the central location for Chicago Public Schools verification every Monday - Friday, 9AM - 5PM. For more information on the Pre-K application process, click here .
Universal Pre-K is Coming to Chicago! Click here for details.
Chicago Early Learning Workforce Scholarship applications are being reviewed for Spring 2019. Complete your application by November 2nd to be prioritized for Spring 2019 courses.
Explore our early learning programs!
Children who participate in high-quality early learning experiences are better prepared for success in kindergarten and beyond.
Learn More
What is the preschool application process?
Are you ready to apply for a preschool program for your 3- or 4-year-old? Learn about the process here or call (312) 229-1690 with your questions.
Early learning doesn't only take place in a preschool classroom.
Chicago offers a variety of stimulating children's activities to get kids learning, moving, and playing. Learn more about what is offered by city agencies and organizations.
Learn More
Latest News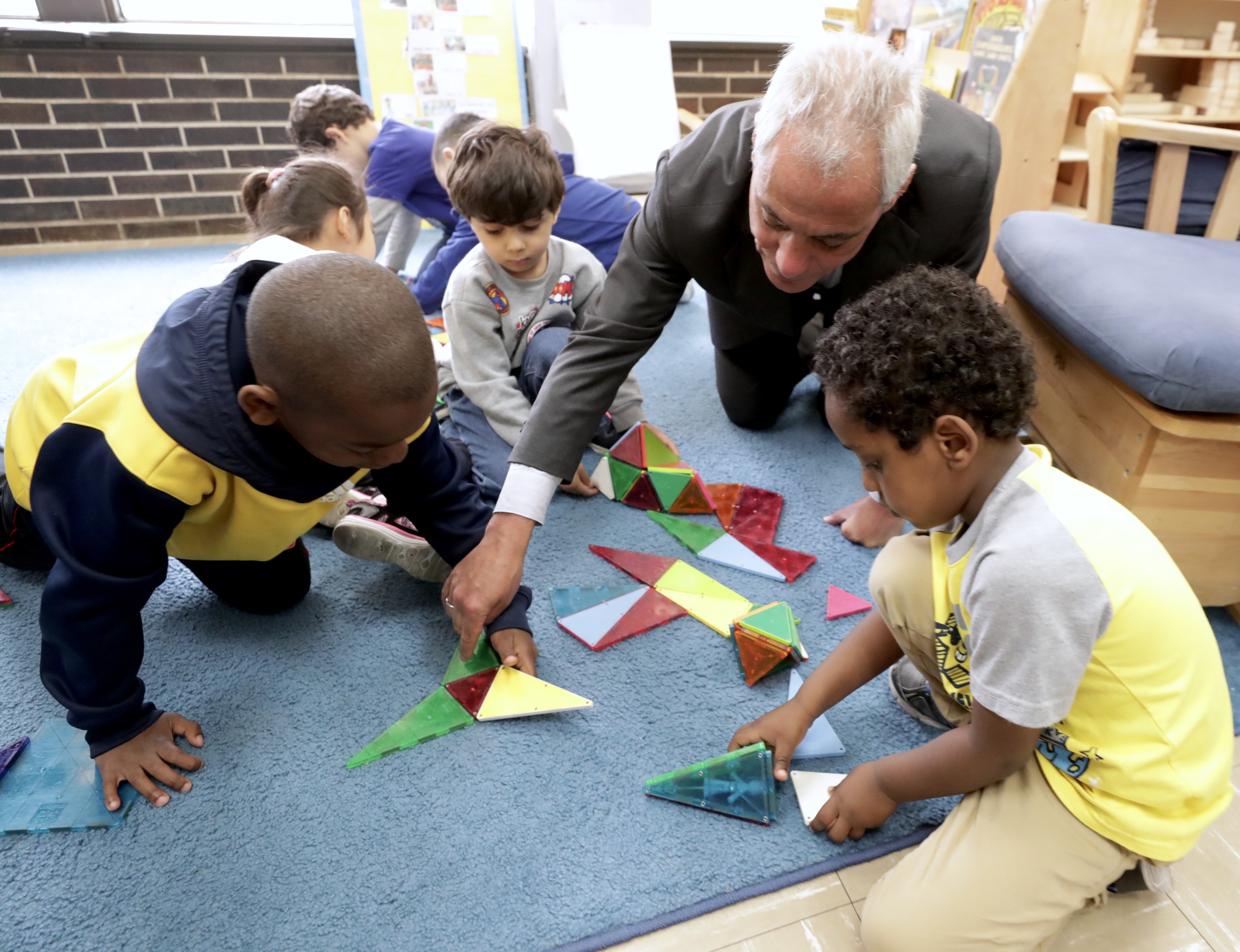 Mayor Emanuel Unveils Plan to Make Full-Day 4-Year-Old Pre-Kindergarten Universal
Mayor Emanuel announced plans to implement universal full-day pre-kindergarten for 4-years-olds, starting with expanded programming for an additional 3,700 children in CPS this fall of 2018. Access to universal full-day pre-kindergarten will ramp up to all 4-year-olds in Chicago by the fall of 2021.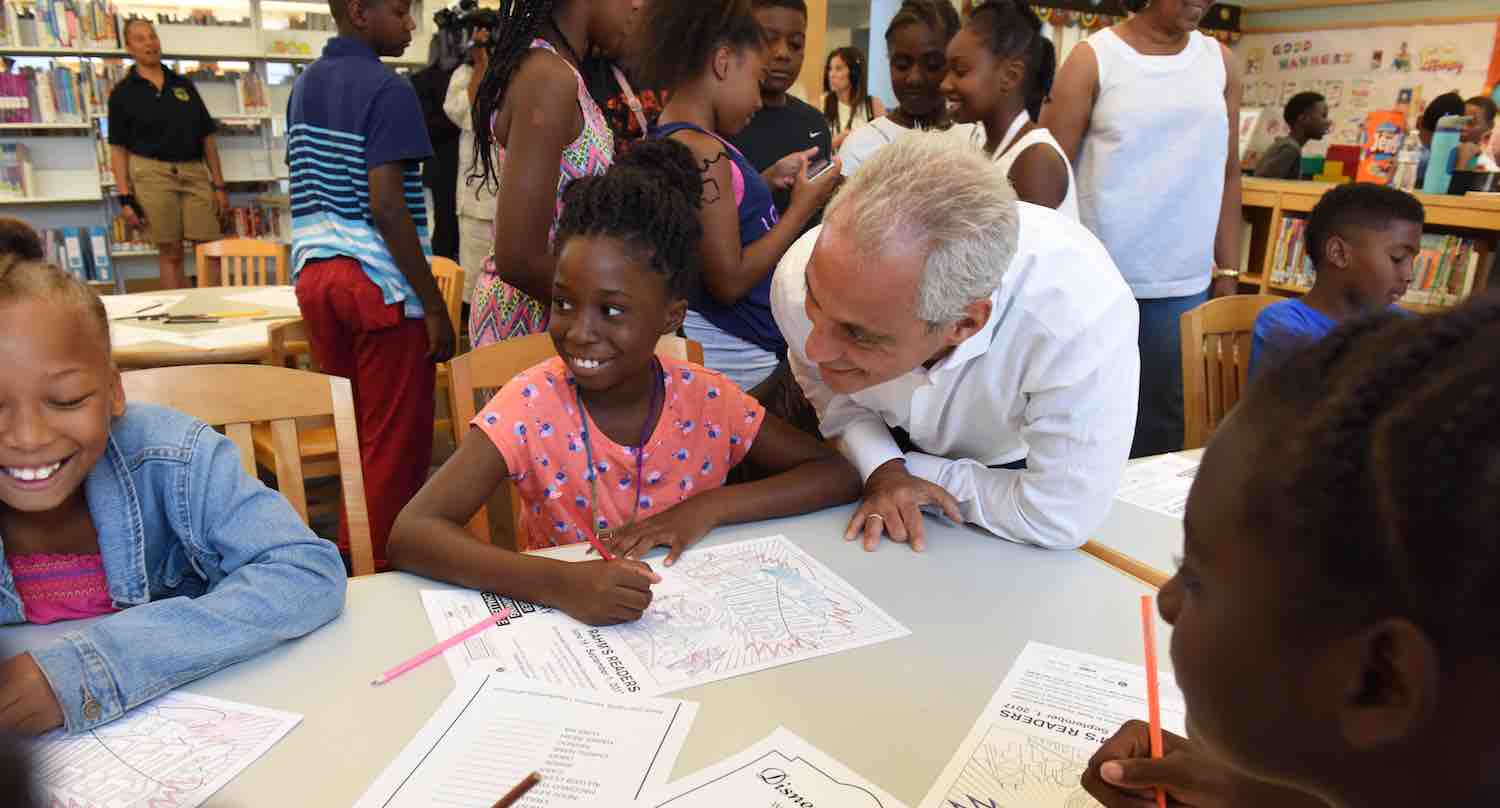 Mayor Emanuel Launches Improved Universal Preschool Application
Mayor Emanuel visited Avalon Park Library to announce the revamped universal online preschool application, which gives families a single point of entry to access the more than 600 high-quality community and school based preschool programs throughout Chicago.