CHICAGO COVID-19: Staying at Home
BlueDot, a digital health company focused on global infectious disease surveillance, provides CDPH with aggregated and anonymous geo-location data at the community area level each week. Leveraging this anonymous data, BlueDot can assess how often devices (e.g. cell phones, tablets) are at or near their home.
"Home" is defined as the location where a device is found most often between the nighttime hours of 12AM-9AM. "Check-ins" with devices occur every half-hour to see where they are."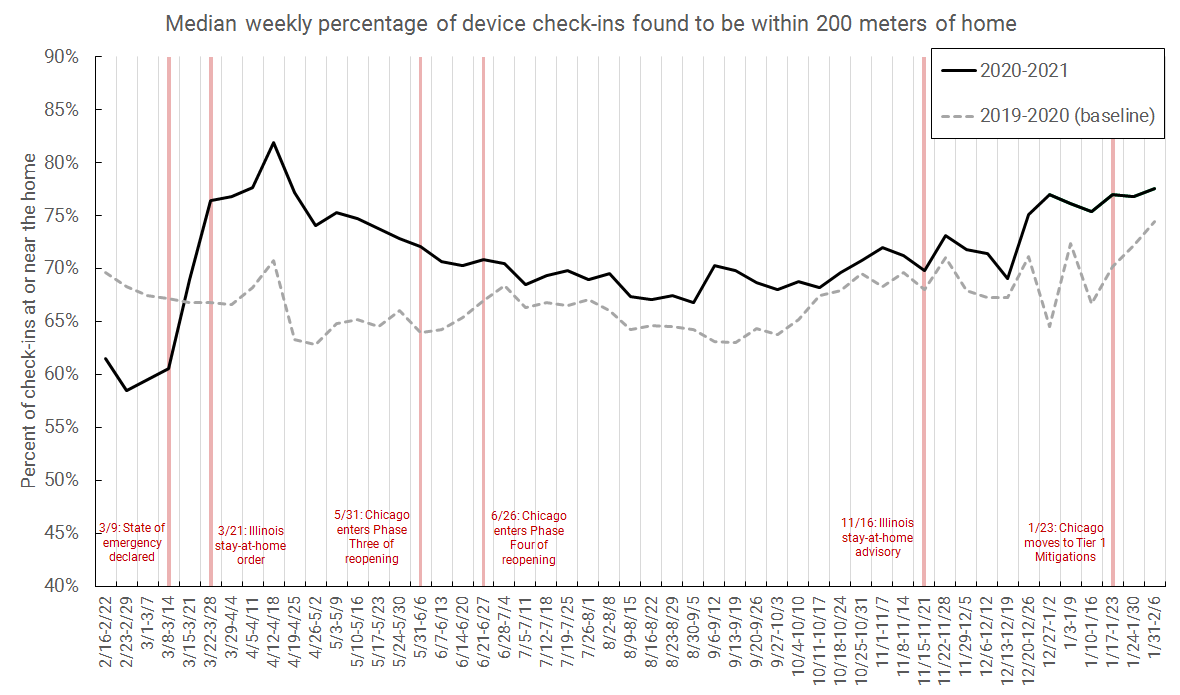 Proportion of mobile device check-ins at or within 200 meters of home
Latest week of data compared to baseline period.