City of Chicago Community-Based Testing
The City of Chicago operates testing sites and partners with community-based organizations to operate mobile testing sites deployed throughout Chicago each week. Please review the scheduled hours of operation. All tests at City testing sites are offered at no cost to all people regardless of citizenship status and ability to pay.
Testing volume is high. Pre-registration at chicagocovidtesting.com is strongly encouraged.
Getting tested before or after travel by air? Get tested at an airport or through another private provider. Learn more about testing at O'Hare or Midway.
Update to COVID-19 Testing Sites
COVID-19 TESTING SITES CLOSING 6/24/21:
COVID-19 TESTING SITES CLOSING 6/25/21
St. Stanislaus
Douglass Park
Gately Park
COVID- 19 TESTING SITES UPDATED SCHEDULE AS OF 7/6/21
Midway Airport Parking Lot B **please note this site will be closed on 7/5/21.
Monday 10am-2pm
Tuesday 12pm-6pm
Wednesday 10am-2pm
Thursday 12pm-6pm
Friday 10am-2pm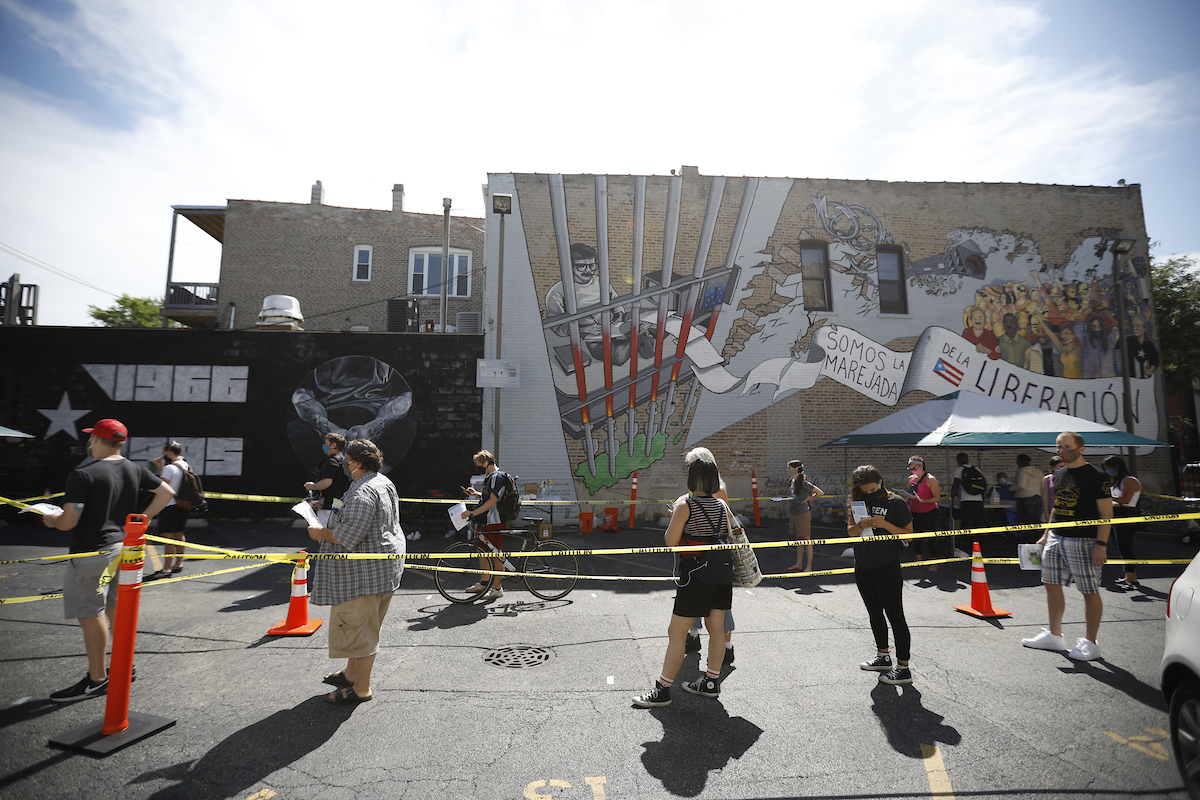 Before the Test
Pre-register at ChicagoCovidTesting.com. If you don't have an email address, call 888.702.9042.
Upload or bring your insurance card or state identification card.*
Do not eat or drink anything 20 minutes before the test.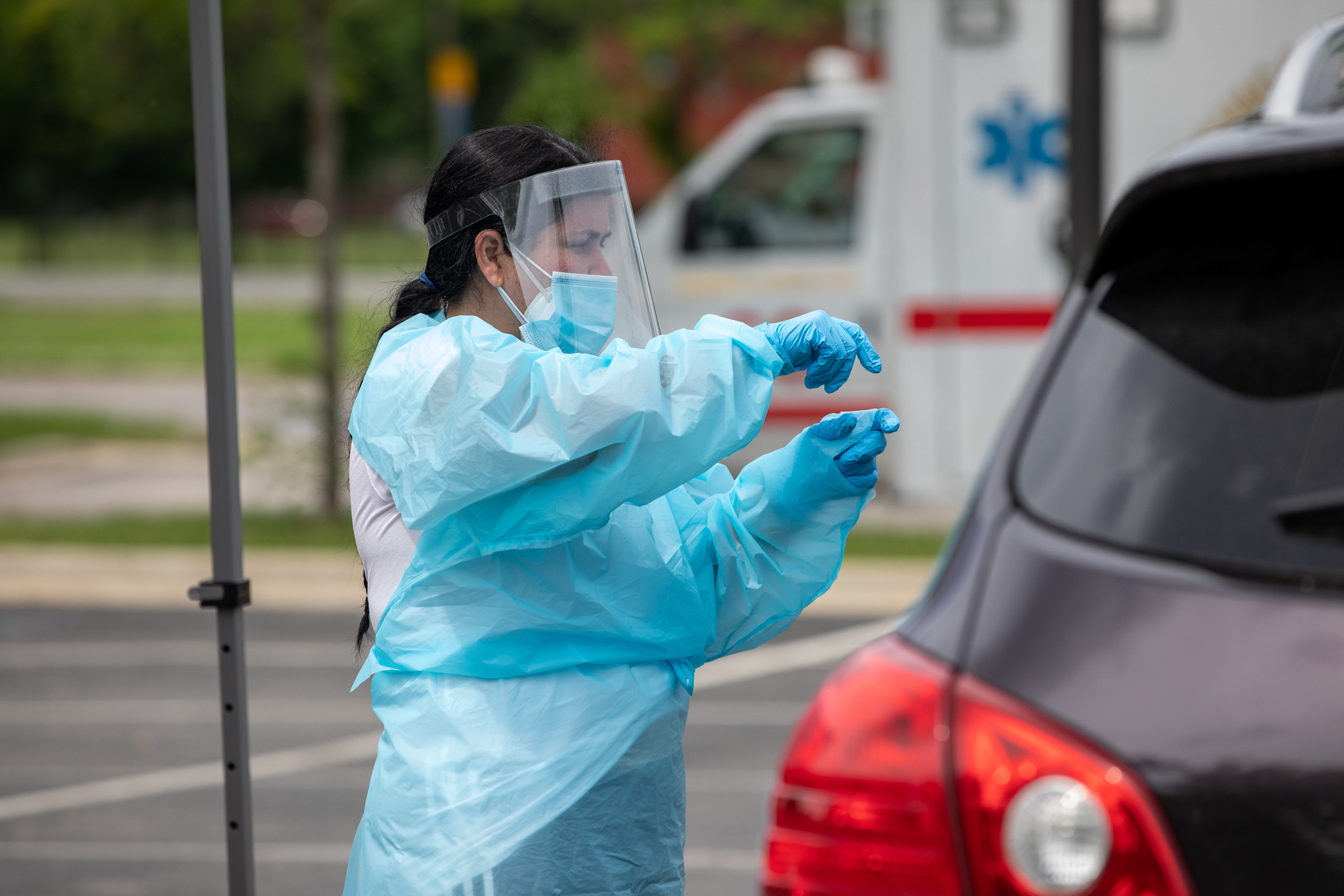 During the Test
Expect a long wait. Wait times are longer than normal, including for those who have pre-registered.
Prepare for cold weather and dress to stay warm while waiting.
The test is quick and painless. You will swab the inside of your cheeks for 20 seconds.
Swabs are tested by Polymerase Chain Reaction (PCR) methods.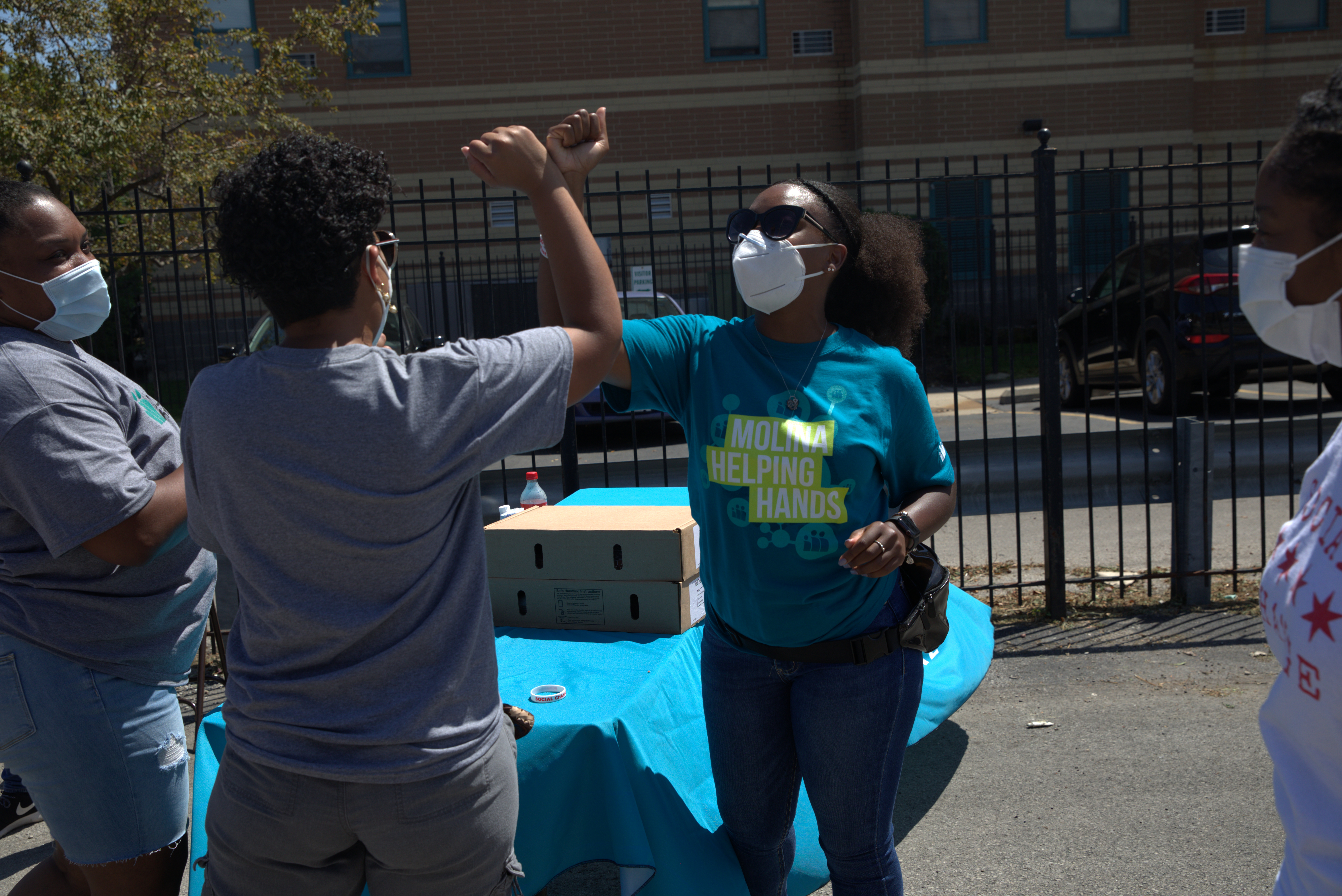 After the Test
You will receive an email or a call with your test results in 3 days. If you have not received your test results after 3 days, email support@curativeinc.com or call (312)746-4835. While waiting for test results you should stay home and avoid contact with others.
*If you're not able to upload your information during the pre-registration process, please bring it to your scheduled appointment. The ability to provide this information in no way affects your access to a COVID-19 test. Information provided is strictly used for CDPH insurance and federal government reimbursement purposes only. If you are uninsured or do not have a state identification card, you can still receive a free COVID-19 test.
Testing Site
Address
Days & Hours
Type
Testing Criteria
Douglass Park

Drive Thru: 15th Place and California

Walk up: 18th Street and California

Monday-Friday
from 10 am to 4 pm

Drive-Thru/Walk-up

Persons with symptoms


Persons with high risk exposure


Healthcare workers and first responders

Northwest Side Housing Center

5233 W Diversey Ave, Chicago, IL 60639

Monday-Thursday
from 10 am to 4 pm

*6/24 closing 2pm.

Walk-up

St Stanislaus Bishop and Martyr Catholic Church parking lot

2301 N Lorel Ave Chicago IL 60639

Fridays from 10 am to 4 pm
Walk-up

Gately Park

744 E 103rd St.
Chicago, IL 60628

Monday/
Wednesday/Friday
from 10 am to 4 pm

Drive-Thru/Walk-up

Midway Airport Parking Lot B

5738 W. 55th St.
Chicago, IL 60638

Tuesday/Thursday from noon to 6 pm

Saturday from 10 am to 4 pm

Drive-Thru/Walk-up
| | | | | | |
| --- | --- | --- | --- | --- | --- |
| Day | Date | Testing Site | Address | Hours | Type |
| Monday | 6/21/21 | First Christian Church | 3600 W 79th St, Chicago, IL 60652 | 10am-4pm | Outdoor/Walk-up |
| Tuesday | 6/22/21 | Sheldon Heights Church of Christ | 11325 S Halsted St, Chicago, IL 60628 | 10am-4pm | Outdoor/Walk-up |
| Wednesday | 6/23/21 | King of Glory Tabernacle COGIC | 2314 E 83rd St, Chicago, IL 60617 | 10am-4pm | Outdoor/Walk-up |
| Thursday | 6/24/21 | No mobile sites scheduled | | | |
| Friday | 6/25/21 | Metropolitan Family Services - Midway | 3843 W 63rd St, Chicago, IL 60629 | 10am-4pm | Outdoor/Walk-up |