Frontline essential workers are now eligible for COVID-19 vaccine in Chicago.
Frontline essential workers include first responders; grocery store workers and day care workers; early education and K-12 educators; workers in public transit, manufacturing, and food and agriculture; correctional officers and a limited number of government workers, including elected officials and postal service workers. Discuss your vaccination options with your employer.
Essential workers have been providing the goods and services our city needs through one of the most challenging times in our history. We want you all to feel safe at work and in your community and to be able to shake hands with your coworkers when this pandemic is over. Now we have a safe and effective tool to help us to get there —COVID-19 vaccines. It takes everyone. We all need to step up to beat COVID-19. We ask you to join us in protecting your community by getting vaccinated.
Chicago began Phase 1b of vaccination on Monday, January 25, but vaccine supply is limited and patience will be key. We expect it to take at least through February and March for frontline essential workers to get their first dose of vaccine because of limited supply and the number of providers who are able to administer the vaccine. All other essential workers will tentatively become eligible for vaccination on March 29, 2021. Most will get vaccinated in April and May.
Frontline essential workers are at increased risk of getting COVID-19 because their work-related duties must be performed on site and involve being in close contact (within 6 feet for a cumulative total of 15 minutes in a 24-hour period) of the public or coworkers.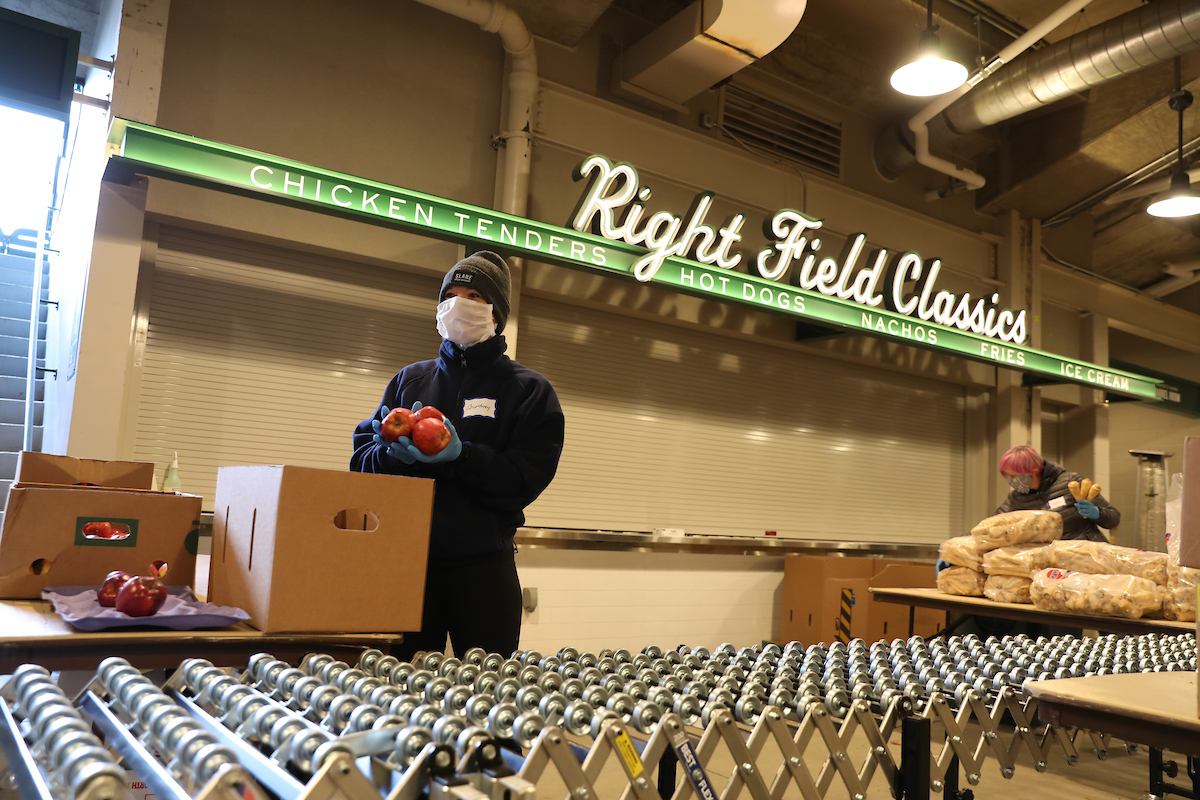 It's important to vaccinate essential workers because of their role in maintaining critical infrastructure operations and their increased risk of getting COVID-19 and spreading it to others. See where front-line essential workers live in Chicago.
Discuss your vaccination options with your employer.
It is important to get the vaccine as soon as it is available to you. Possibilities include a workplace vaccination program, your personal healthcare provider's office, a pharmacy, or vaccination sites set up by CDPH or local health systems.
Independent contractors and temporary workers
If you're an independent contractor or employed by a contract firm or temporary help agency, discuss your vaccination options with management at your work site.
Employers of prioritized essential worker groups
Employers in prioritized essential worker groups will be able to distribute the COVID-19 vaccine to their employees in 1b by enrolling as vaccine providers or through partnerships with 3rd party vaccinators.