Sign up for Health Alert Network (HAN)
The CDPH Health Alert Network (HAN) contains public health information for medical providers, delivered to your inbox and archived on the web, as well as an online document library on public health topics. All medical providers in Chicago may access the HAN. If you are not already subscribed to CDPH Health Alerts from CDPH please sign up.
Talking to Patients about COVID-19 Vaccine
---
As patients' most-trusted source of information on vaccines, you play a critical role in helping patients understand the importance of COVID-19 vaccination, as well as if and when it is likely to be recommended for them. While much is still unknown, you can start laying the groundwork now for when COVID-19 vaccines are available. Use the toolkit and flyers below to assist in your communications.
CDC has launched the new v-safe after vaccination health checker. V-safe web pages feature information on how to register and complete a v-safe health check-in (including step-by-instructions with images), troubleshooting, FAQs, and contact information for technical support. These web pages will be continuously updated with additional resources. Healthcare providers have a vital role in encouraging COVID-19 vaccine recipients to participate.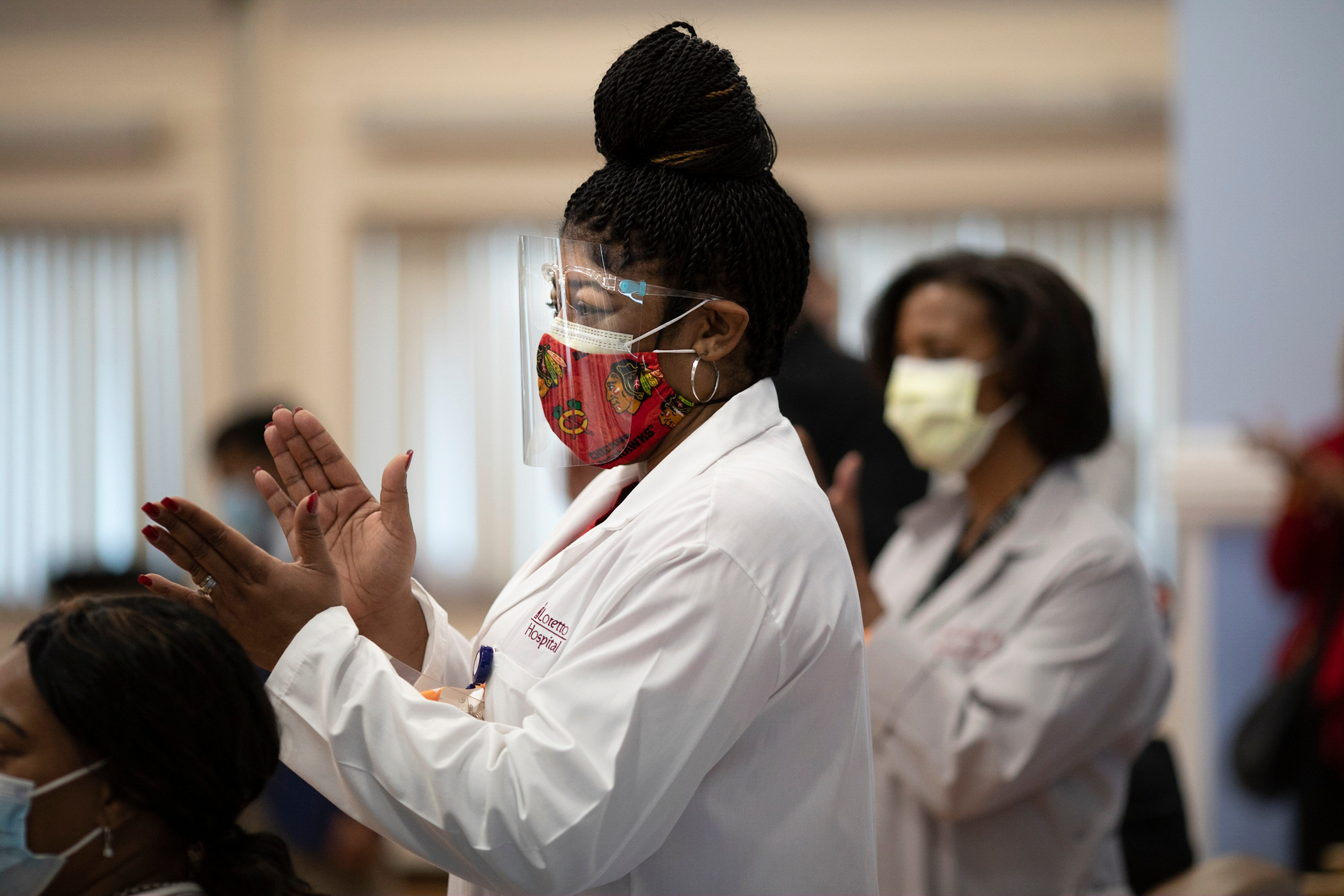 Engaging in Effective COVID-19 Vaccine Conversations
---
Download the Communications Toolkit for Health Care Providers
1. Start from a Place of Empathy and Understanding:
The pandemic has been stressful for many people. The first step is to acknowledge the disruption COVID-19 has caused in all our lives, providing an opportunity to recognize common concerns that can be addressed by a vaccine.
2. Assume Patients Will Want to Be Vaccinated but May Not Know When to Expect It:
Consider providing the following general information to patients about the timeline for COVID-19 vaccines:
Limited COVID-19 vaccine doses will be available in Chicago by the end of 2020. It is anticipated that vaccine supply will increase substantially in 2021.
The goal is for everyone to be able to easily get a COVID-19 vaccine as soon as large quantities are available. However, not everyone will be able to get vaccinated right away.
3. Give Your Strong Recommendation:
Let your patients know you recommend COVID-19 vaccination for them once it is widely available.
Explain why you recommend it. For instance, this shot might be especially important for them because they have underlying medical condition or might be at high risk due to frequent contact with the public.
Share the importance of COVID-19 vaccines to protect patients' health, as well as the health of those around them.
Reassure them of the safety of the vaccine. Explain that no steps are skipped during the clinical trial process. COVID-19 vaccines do not use the live virus that causes COVID-19 and cannot give someone COVID-19.
Talk about your personal plans to get a COVID-19 vaccine.
4. Listen to and Respond to Patient Questions:
Make it clear that you understand they have questions, and you want to answer them, so they feel confident in choosing to get vaccinated. Seek to understand your patients' concerns and provide information they need in a way they can understand it.
5. Remind them of the Importance of the Vaccine in Future Visits:
Let your patients know that you are open to continuing the conversation. Because these vaccines are new, your patients' comfort level with when to get vaccinated will vary. Continue to remind them about the importance of getting a COVID-19 vaccine during future routine visits. In the meantime, encourage them to continue taking steps to protect themselves from COVID-19 and let them know how you plan to share updates about vaccine availability.
Answering Patients' Question
---
Prepare for common patient questions and learn techniques to use during your vaccination conversations, including best practices for online communication. Refer to our "Frequently Asked Questions".