WIC (Women, Infants & Children)
WIC
(Women
Infants &
Children)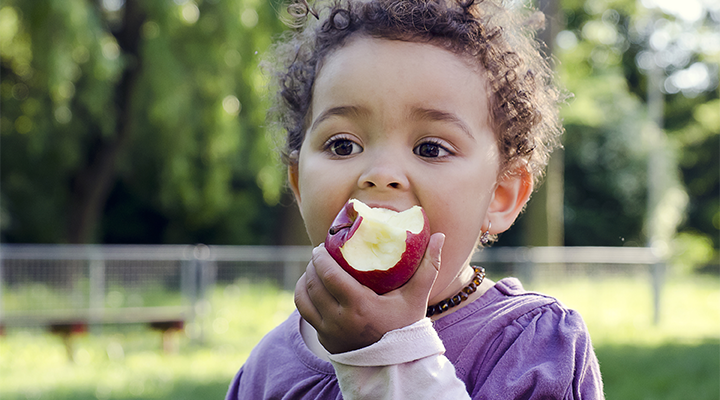 WIC is a federal funded nutrition program administered by the Illinois Department of Human Services and implemented by the City of Chicago Department of Public Health. It is a premiere nutrition education program that provides nutrition counseling and supplemental food to pregnant, post-partum and breastfeeding women, their infants and children.
Who is WIC for?
---
Qualified participants include three categories of women and children who are low-income and at nutritional risk:

PREGNANT, BREAST-FEEDING OR POST-PARTUM WOMEN

INFANTS UP TO ONE YEAR OF AGE

CHILDREN UP TO 5 YEARS OF AGE
What Does WIC Provide?
---

INDIVIDUAL COUNSELING WITH REGISTERED DIETITIANS AND CERTIFIED LACTATION SPECIALISTS

ONGOING SUPPORT AND FOLLOW-UP AT LEAST EVERY THREE MONTHS

AN INTERACTIVE ONLINE NUTRITION EDUCATION PLATFORM

IDEAS FOR HEALTHY RECIPES AND SIMPLE COOKING TECHNIQUES

NUTRIENT-RICH SUPPLEMENTAL FOODS

RESOURCES FOR OTHER BREASTFEEDING, PRENATAL AND PARENTING CLASSES

INFANT FORMULA AND BABY FOODS
How Do I Apply?
---
1. Contact the WIC location nearest to you by using our Resource Finder.
2. Check the WIC income guidelines to make sure you qualify.
3. Bring the following documents to your local WIC location:
ID for women/caregivers and children (see below)
Proof of income (see below)
Proof of address (see below)
If you are pregnant: Confirmation of pregnancy from your healthcare provider

NOTE: If you're a returning client, please refer to the back of your Yellow WIC book.
TIP FOR PARENTS
Cool teething rings can help soothe your baby's sore, swollen gums, and children's pain medication can also help.
Acceptable Documents for WIC
---
ID FOR WOMEN AND CAREGIVERS
Current Driver's License
Government Issued ID
Passport
Tax Forms
Social Security Card
School or Work Photo ID
Birth Certificate
ID FOR CHILDREN
Birth Certificate (Legal or Hospital)
Immunization Record
Hospital ID Bracelets
Crib Card
Social Security Card
INCOME
Current check stubs (recent 30 days)
Social Security Benefits
Public Assistance payments / Unemployment compensation
Alimony or Child Support Payments
Regular Contributions from persons not living in the household
W2s
Medicaid, SNAP or TANF Notice of Decision Letter, with current dates and information
Foster parents may provide written documentation from the Department of Children and Family Services
ADDRESS
Current piece of mail (less than 60 days old)
Rental agreement
Federal- or State-issued identification that includes residence may be used with self-declaration of the applicant that the address listed is current and correct
Current Department of Child & Family Services (DCFS) foster parent placement papers
About WIC
---
Watch an overview of the benefits and services WIC provides to women and children nationwide.