Talking to Your Teen's Doctor
Talking to
Your Teen's
Doctor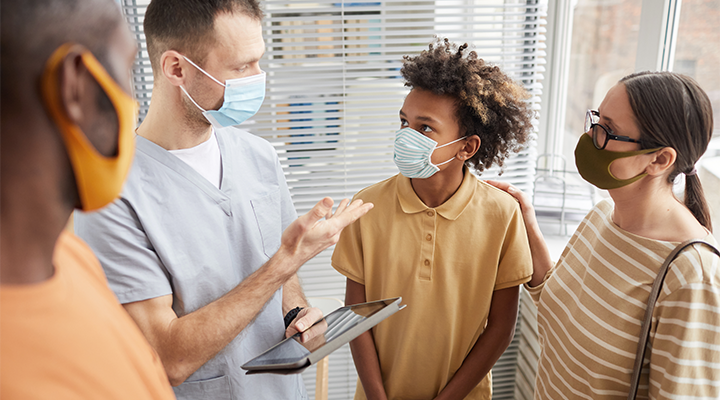 As your teen approaches adulthood, they need to learn how to make healthcare decisions for themselves—and you can help with that.
Ask Away
---
Don't be afraid to bring up any questions you might have to your teen's doctor. Remember, there are no dumb questions!

You should also feel free to ask the doctor to repeat or clarify information as much as needed. Their job is to support you.
Questions you might bring up:
Are my teen's development and growth appropriate for their age?
What does healthy nutrition and exercise look like?
How much sleep does my teen need?
How can I help support my teen's academic achievement?
How do I help my teen with mental health concerns like anxiety, depression, and behavioral problems?
Does my teen need any vaccination boosters?
Is everything up to date, and may I get a record of my teen's shots?
Anything else that is on your mind!
Your Teen and Their Doctor
---
When you go to an appointment with your teen, the doctor will most likely ask you to step out of the exam room so they can talk with your teen in private. This is important for your teen to develop independence and take ownership of their health, as well as to provide a confidential place to talk about issues such as safety, substance use, sex and sexuality, reproductive health, substance use, violence, depression, anxiety, suicidal thoughts, and more.
The trust that your teen develops with your pediatrician is key to helping keep them healthy and safe. That is why this information will not be shared with you unless there are concerns about the safety of your teen or of others. Encourage your teen to share their concerns with the pediatrician. This is a tough time for teens and for parents, as they navigate the difficult balance between independence and safety, freedom and responsibility.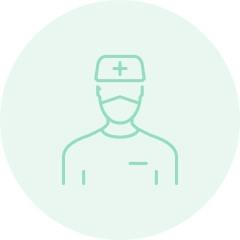 Find a Physician
The CDC provides factual information and helpful links for preventing tooth decay in children.
SEARCH NOW


Vaccines
Vaccines are safe and effective at destroying viruses and bacteria that cause sickness in children.

CHAT
Chicago Healthy Adolescents and Teens (CHAT) brings sexual-health services to Chicago youth.