Family Activity
Book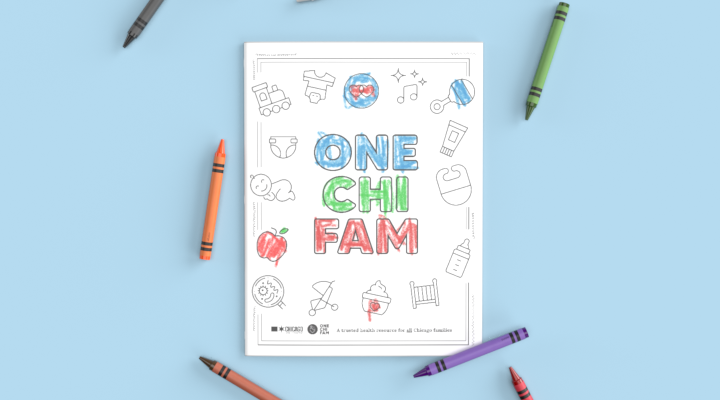 Celebrate Your Community With The OneChiFam Coloring Book
---
Learn more about Chicago and all of its community resources with a coloring and activity book for the whole family.

Search City Resources
Use our resource finder to locate clinics, social services, and resources in your neighborhood.
SEARCH NOW


Birth Spacing & Family Planning
Know what to expect and get tips on helping your baby sleep safely and soundly.

WIC (Women, Infants & Children)
Chicago Healthy Adolescents and Teens (CHAT) brings sexual-health services to Chicago youth.