Activities
Around
Town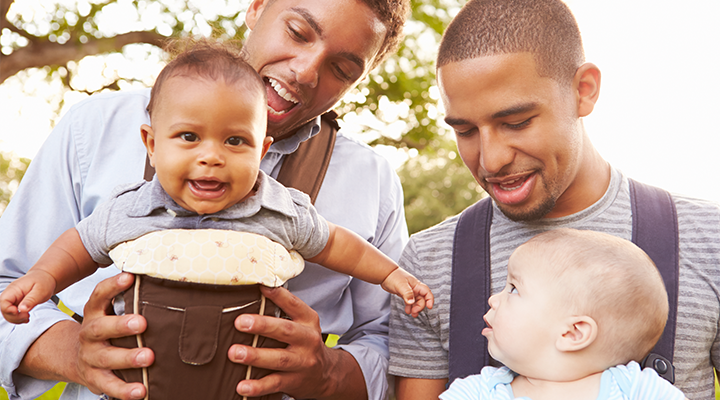 Chicago has so many great offerings for adults and kids, so how do you decide what activities to do with your baby?
Before You Go
---
In the first few weeks after babies are born it's best to limit the number of people they are exposed to, and to make sure that no one is sick and everyone washes their hands. But even for older babies and children, the COVID19 pandemic has brought limits on what families safely can do. As you plan activities for your baby, follow the city's guidelines about vaccination, masking and social distancing.
Start with your favorite activities
---
What do you and your family like to do? It's possible that you will grow to like something you didn't like before you had a baby, but it may be easier to start with things you already do regularly—maybe that's going on walks, visiting museums, having a picnic in the park, or eating outside at a restaurant.
GET OUTSIDE
Chicago and the surrounding suburbs have wonderful parks and forest preserves. Put your baby in a carrier and go on an adventure together!
EXPLORE THE CITY
Show your baby around Chicago! You can take your baby to explore the sights, sounds, and smells of Chicago's neighborhoods. Even if they can't try the different foods yet, it's great to share these experiences.
CONNECT WITH OTHER PARENTS
You may already know parents in your neighborhood, but you can also meet through groups at the local library, parks, or other community spaces. Joining "baby and me" activities (such as yoga or stroller walks) can also be a great way to meet other families.
PLAN ON SOME INDOOR ACTIVITIES
Chicago's weather isn't always ideal for being outside. When it's too cold, snowy, or rainy, the public library is a wonderful place to visit. And many websites, including the Chicago Public Library website, will guide you through activities you can do at home together with your baby. Chicago's museums are another great place to go, and many offer free days and activities for children. Make sure to follow the safety guidelines provided by the city and the CDC.