Cultural Heritage & Identity
Cultural
Heritage &
Identity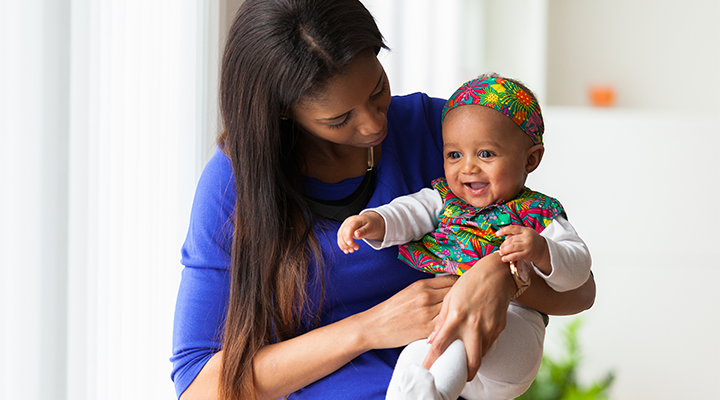 The people around your little one will help them learn about relationships and how the world works.
Introducing Your Baby to Their Community
---
Your baby's social environment is just as important as their physical environment. Together, the people and relationships surrounding your baby help to create their "community." This community can help to reinforce important parts of your culture or background.
Your baby is being welcomed into your life, which includes your unique background, culture, or heritage. Parents may not think of sharing these identities with such young babies, but you certainly can start young. Reading books, singing songs, and telling stories that highlight their culture is a good way to start. These activities can help to build the foundation for a strong cultural identity and pride in your child.
It is also important to expose your baby to different cultures and backgrounds to help them appreciate differences across groups. Parents with a diverse community may be able to do this more easily, but books are also a great way to do this. This cross-cultural exposure is important to help children reduce bias and prejudice, because children as early as 2 years old can start to believe stereotypes about and express discomfort toward individuals from other groups. Celebrating your culture and the culture of others will allow babies to grow into children who can exhibit a strong sense of their own cultural identity, as well as an appreciation for the identity of others.