Family Planning After Giving Birth
Family
Planning
After Giving
Birth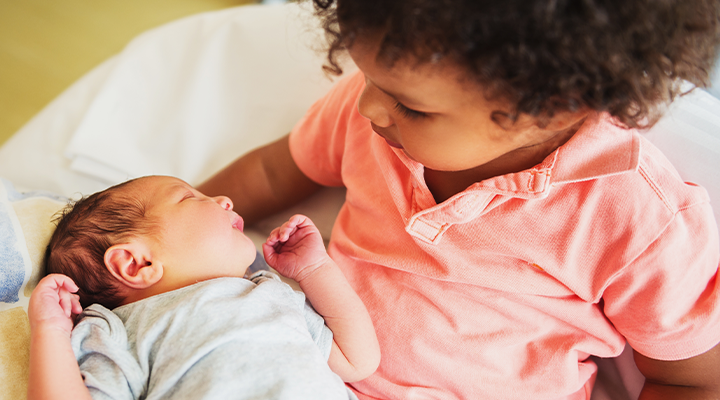 You can become pregnant again as soon as four weeks after delivery, even if you're breastfeeding. About 50% of couples are sexually active before their postpartum visit, so be sure to make a plan for preventing another pregnancy before you are ready for it.
How long should I wait to get pregnant again?
---
This is a very personal choice and is different for everyone. If you get pregnant too soon after your last delivery, there are greater risks to your health and the health of your baby. This is why we recommend waiting at least 18 to 24 months after giving birth before becoming pregnant again. If you are 35 or older and would like to have more children, you may want to discuss the timing of your next pregnancy with your prenatal care provider because it becomes harder to get pregnant and give birth as you get older. Fortunately, there have never been more family planning options!
How can I make sure I don't get pregnant again before I'm ready?
---
There are many resources to help you space out and plan for your next pregnancy or to prevent future pregnancies completely. If you are interested in a very effective type of birth control that will not impact your ability to breastfeed and may be used for up to several years, there are many "long-acting reversible contraceptive" methods.

You can have these placed at the time of your delivery, before you go home from the hospital, or during your postpartum visit.

If you're more interested in a method that you can stop and start on your own, there are birth control pills, the patch, the ring, and barrier methods like condoms and diaphragms.

Because some of these methods can't be started right away and are not as effective at preventing pregnancy, you may want to have a backup plan in case you decide to become sexually active before you can start your chosen method.

If you are exclusively breastfeeding every four to six hours (not using any formula or stored milk given by bottles), your chances of becoming pregnant in the first six months are low, but it can still happen! Parents who rely on breastfeeding to prevent pregnancy use the Lactational Amenorrhea Method (LAM).