Sex & Intimacy After Delivery
Sex &
Intimacy
After
Delivery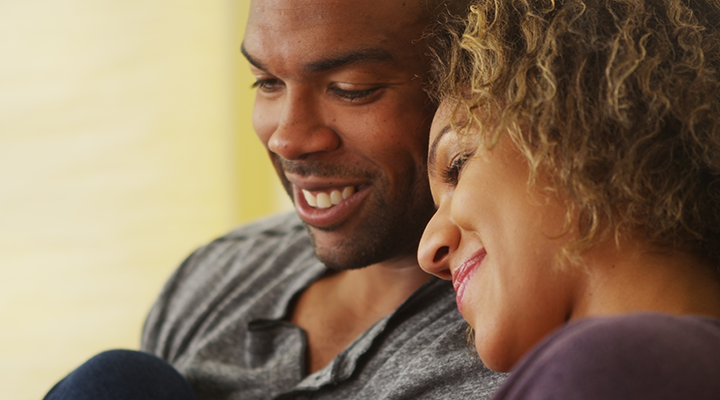 The decision to start having sex again after giving birth is very personal. Here are a few rules of thumb for deciding what's right for you and your body.
A Personal Decision
---
Some new parents want to resume having sex or being intimate very quickly, while others are not interested for several months. Both of these decisions are completely normal! While there are some guidelines, the most important thing is that you listen to your body.
After delivery, it is recommended you wait to have sex for six weeks or until you get approval from your doctor at your postpartum appointment.
You can have sex when you:
Have stopped bleeding.
Do not have pain in or around your vagina, bottom, or belly.
Are pain-free around any incisions if you had a C-section or tubal ligation.
Are in the mood!
It's perfectly all right to adjust your sex life as your body changes and recovers.
How will sex be different after delivery?
---
Some couples desire intimacy before vaginal intercourse is comfortable. This can be a time to expand your definition of "sex" and find ways to be close to your partner through other activities, such as mutual masturbation.
Many women find they need additional lubrication in the postpartum period. This is perfectly normal—the vagina may be more sensitive after delivery and the hormones released during breastfeeding can thin out the vaginal walls.
It is also normal to leak milk from the breasts if aroused or during orgasm, since many of the same hormones are involved. In the weeks following delivery, and for as long breastfeeding, it is normal if your breasts are more sensitive than usual. Many women find that they are not interested in having them touched during foreplay or sex, even if they enjoyed this before or during pregnancy.
TIP FOR PARENTS
Remember that sex should not hurt, and there are ways to be intimate with your partner other than vaginal intercourse.