CPD Policy Public Engagement
The Chicago Police Department (CPD) will comply with its obligation under the Consent Decree to review its policies and actively involve the community in that process. As part of CPD's ongoing mission to grow trust within the communities they serve, CPD will periodically post policies for public review and comment. You can provide your input on CPD policies online and the comment period for most policies will remain open for 15 days from the day it is published. Select policies will have longer comment periods. When the comment period closes, CPD will then review and consider your comments before finalizing the policy and placing the directive in effect.
From March 3rd, 2021 - March 18th, 2021 CPD is seeking public comment on its Draft Department Special Order on Search Warrants. You can provide your input here.
CPD School Resource Officer Community Working Group
The Chicago Police Department (CPD) School Resource Officer (SRO) Community Working Group (CWG) is a community-focused policy working group tasked with reviewing the current CPD SRO Policy and providing input, feedback, and recommendations to the CPD to improve this policy. The CWG consisted of volunteer members who are committed to providing a community perspective on the existing CPD School Resource Officer policy and are from all over the City of Chicago to ensure diverse representation.
Resources
CPD Community Strategic Plans
Starting in October 2020, the CPD Office of Community Policing (OCP) will be hosting community conversations in each of the 22 police districts to get community input on the development of their districts plan. In November, a second meeting will be held in each district to review the draft plan and gather additional input.
Due to the COVID-19 pandemic, all community conversations will be held virtually via Zoom. A call-in option is available for anyone who is unable to join virtually. More information can be found on the CPD webpage.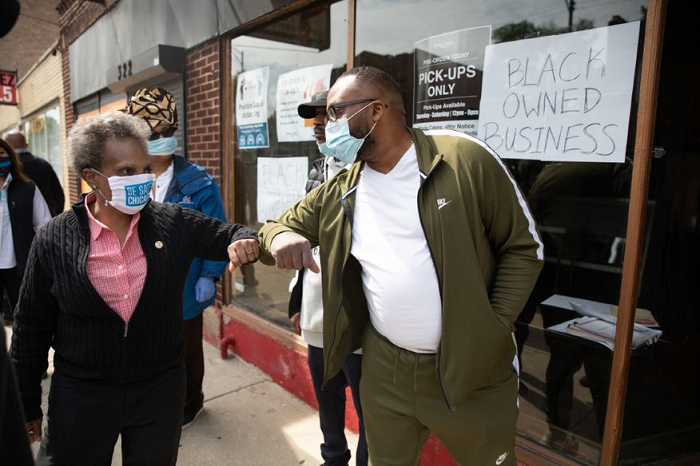 Chicago Council on Mental Health Equity (CCMHE)
The CCMHE serves as the City's main advisory committee on all mental and behavioral health topics and is co-chaired by the Mayor's Office and the Chicago Department of Public Health. This diverse committee is comprised of multiple city agencies, mental and behavioral health stakeholders, local elected officials, and individuals with lived experience.
Join us!
The Chicago Council on Mental Health Equity (CCMHE) meetings will be held at 2:00 p.m. on the fourth Monday of January, April, July and October. The meetings will be held virtually (until further notice) via the secure web-based platform Zoom.
Public Comment Period:
Any person who wishes to address the CCMHE during the public comment period, must email a request to CCMHE@cityofchicago.org no less than 24 hours prior to the start of the next scheduled meeting. Those who submit a request to speak will receive a confirmation email in response.

Anyone who wishes to address the CCMHE must be available at the scheduled start time of the meeting and audibly heard through the virtual web-based platform. The public comment period is limited to 30 minutes overall, with each participant limited to 3 minutes, so there is no assurance that every person who emails will have an opportunity to speak. Each speaker will be limited to the subject matter on the agenda and one opportunity to speak.

Public comments may also be emailed to CCMHE@cityofchicago.org no later than one hour prior to the start of the next scheduled meeting. Public comment sent by email will be emailed to the members of CCMHE to review during the meeting.
Upcoming 2021 meetings
Please contact CCMHE@cityofchicago.org for more information. The agenda and the Zoom link will be posted no later than 48 hours prior to the next scheduled meeting.
The dates are as follows for 2021 - all meetings start at 2pm unless otherwise noted:
April 14th - Crisis Response Subcommittee (3:15 – 4:15 pm)
April 16th - Community Engagement (11:00 am – 12:00 pm)
April 26th
July 26th
October 25th
Information from past meetings
March 31st - Systems and Data Subcommittee
Minutes and video recording (coming soon)
February 22nd, 2021
January 25th, 2021
October 2020