Violence Reduction Strategies
The Mayor's Office for Community Safety focuses on community-based investments to reduce violence and promote safety and wellbeing. In many cases, these engagement-focused services are more impactful as complements to traditional law enforcement activities rather than relying on law enforcement, alone. Tandem improvements in community perceptions of police, reductions in crime, and an improved sense of community safety and belonging can be achieved when collaboration among residents, businesses, and other local stakeholders engage in proactive strategies that prevent crime and support healthy and safe communities.
Learn more about our key initiatives below.
---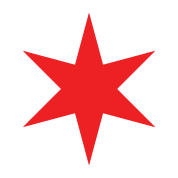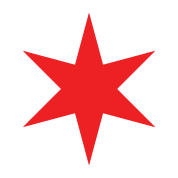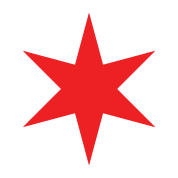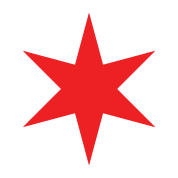 ---
Street outreach
The Mayor's Office of Violence Reduction prioritizes street outreach and violence interruption services which are often considered secondary prevention or "in the thick" strategies to reach people who may be at increased risk for involvement in violence. In many cases, these engagement-focused services are more impactful as complements to traditional law enforcement activities rather than relying on law enforcement, alone. Conflict interruption programs reduce violence, injury, and lethality by employing street outreach workers to detect, interrupt and de-escalate potentially violent incidents in highly impacted neighborhoods and change the thinking and behaviors of persons at the highest risk of violent involvement.
We define "Street Outreach" as: actively working in "the streets" to engage individuals who are at immediate and high risk of being either victims or perpetrators of violence. Street Outreach staff engage with these individuals in a variety of settings, including parks, homes, street corners, community centers, schools, hospitals or any place these individuals frequent. Street Outreach staff are focused on building relationships with persons at high-risk so that they can promote peace by mediating potential and existing conflicts. The staff also serve as connectors to services and as a support to both the individuals and their families. Street Outreach efforts are typically conducted in the afternoons/evenings and late at night when violence is most prevalent. Some key street outreach activities include:
Engage and support individuals and groups at high risk of violence

Reclaim public spaces for safe activities for the entire community

Respond to critical incidents such as shootings and homicides to de-escalate tension and rumor control

Support victims and their families

Conduct proactive peace-building activities

Mediate and resolve conflicts between street groups

Make referrals for services and support
Community areas with street outreach partners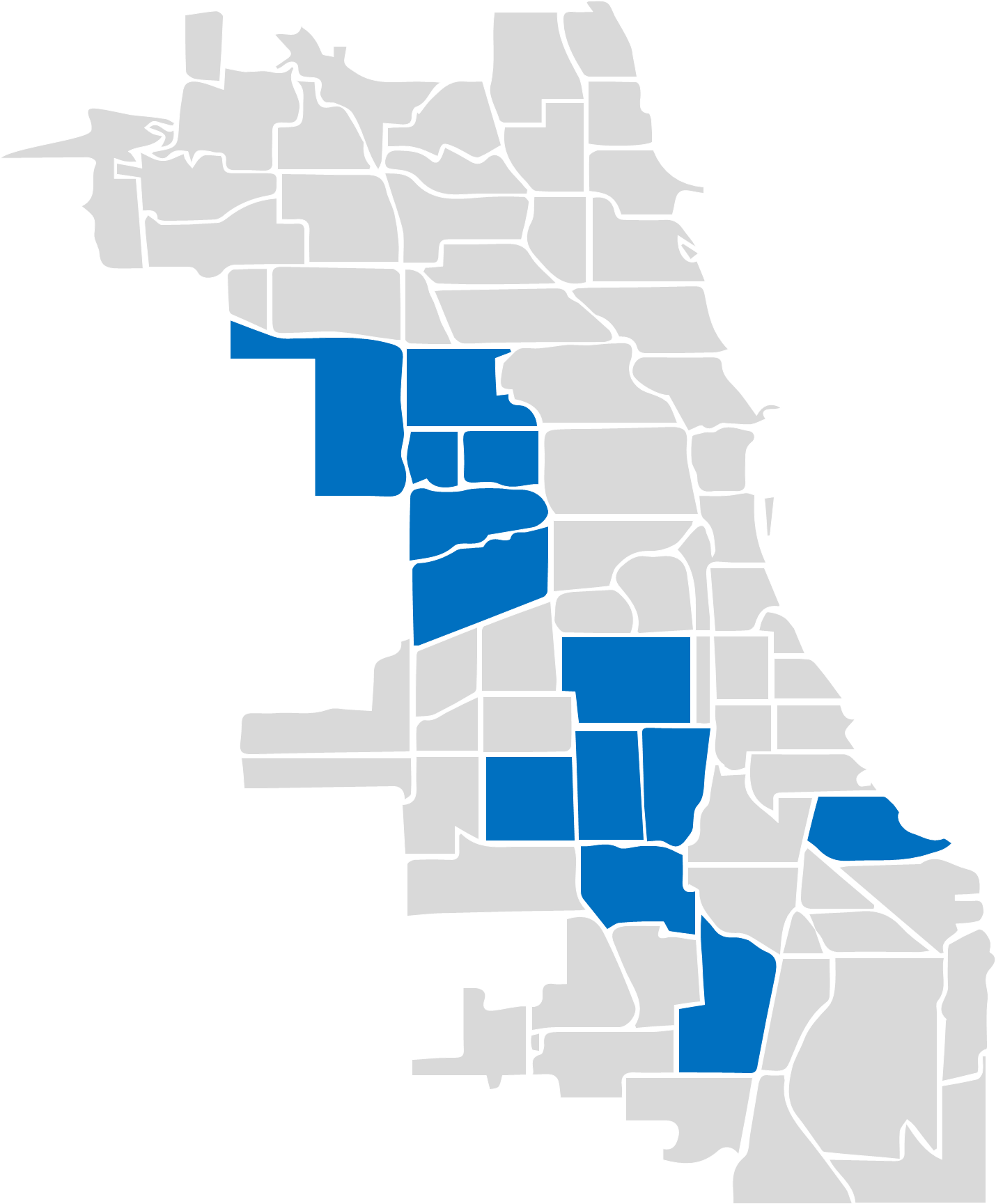 | | |
| --- | --- |
| Community area | Street outreach partner |
| Auburn Gresham | |
| Austin | |
| Chicago Lawn | |
| East Garfield Park | |
| Englewood | |
| greater grand crossing | |
| Humboldt Park | |
| New City | |
| North Lawndale | |
| Roseland | |
| South Lawndale | |
| South Shore | |
| West Englewood | |
| West Garfield Park | |
| West pullman | |
Victim Services
Victim services organizations provide comprehensive trauma-informed services for victims of violence and their families and other loved ones, including incident response and supporting impacted individuals through one-on-one interactions, support groups, and resource coordination.
Individuals and families across Chicago are impacted by community violence every day. Both victims and those who are close to victims, such as family members, friends, and partners, experience trauma, which is defined by the Substance Abuse and Mental Health Administration (SAMHSA) as:
Individual trauma results from an event, series of events, or set of circumstances experienced by an individual as physically or emotionally harmful or life-threatening with lasting adverse effects on the individual's functioning and mental, physical, social, emotional, or spiritual well-being.
We also know that violence impacts entire communities, not just those who have been directly injured. Exposure to community violence for children and adults leads to adverse psychosocial and health outcomes, which emphasizes the need for the City to support affected victims and communities. Our network of victim services providers seeks to ensure that all victims of violence receive the supports they need in order to heal.
Community areas with victim services partners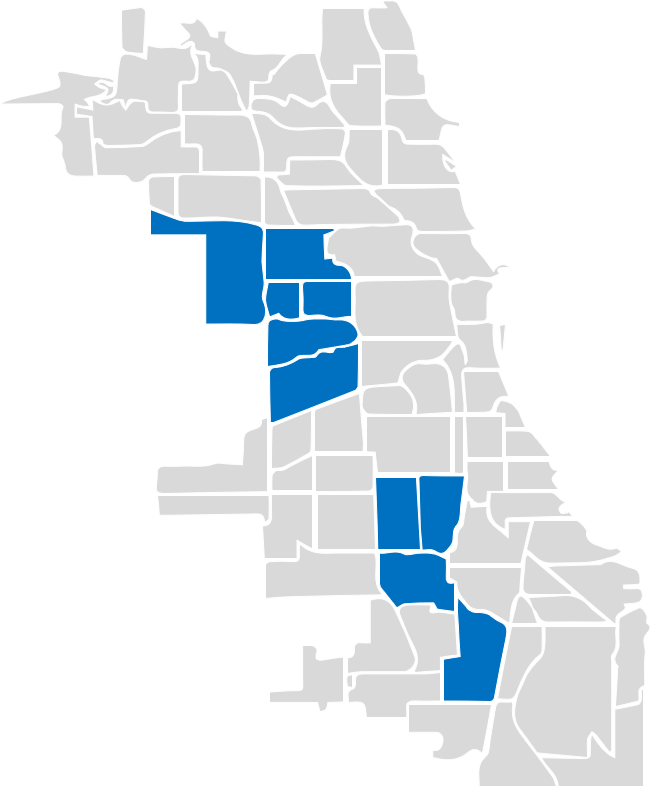 | | |
| --- | --- |
| Community area | Victim services partner |
| Auburn Gresham | |
| Austin | |
| East Garfield Park | |
| Englewood | |
| Humboldt Park | |
| New city | |
| North Lawndale | |
| Roseland | |
| South Lawndale | |
| West Englewood | |
| West Garfield Park | |
Capacity building and small grants
Smaller, neighborhood-based organizations are often well positioned to provide crime and violence prevention activities in their communities. These groups know the community members and leaders, understand community needs, and have ideas for how to address violence. The Mayors Office of Violence Reduction seeks to support these organizations in their efforts through small grants and capacity building opportunities, which will ultimately strengthen local efforts and promote safety and peace in communities.
Let's Link Chi
Let's Link Chi, a partnership between the Office of Violence Reduction and the Chicago Community Trust and Chicago's philanthropy community, is a small grants fund designed to engage communities in cultivating safe, accessible places where neighbors can assume ownership and promote positive activities. It is intended to enhance longer-term and larger efforts to address the problem of gun violence. Let's Link Chi is a key component of the Mayor's Office focus on supporting the people and communities most impacted by violence. Other components include street outreach, victim services, support for high-risk youth, and trauma-informed training.
The three pillars of the Let's Link Chi are:
Activating public spaces changes individual and collective perceptions leading to new social norms.
Activities that promote physical exercise, mindfulness and social-emotional skills increase resiliency.
Consistency in activating spaces over time makes them safe, accessible and places where neighbors can assume ownership.
Let's Link Chi offers rapid-response grant opportunities designed to support activities by nonprofit organizations that subscribe to these pillars, promoting cohesion, safety and peace in neighborhoods. It is a direct response to the many people and grassroots organizations that are taking on-the-ground action in their neighborhoods.
---
Community areas with Let's Link Chi partners
Community Area

Organization

Auburn Gresham

Metro Vision Partners NFP

The Black Star Project

Austin

Austin Town Hall Park Art & Culture Committee

GAP community Center

Jehovah Jireh 1 Outreach Ministry

The Garden of Love

Mothers On a Mission 28

East Garfield Park

City of Refuge - Chicago

Reborn Ministries

Englewood

New Eclipse Community Alliance

Something Good in Englewood Inc

Goodkids Madcity Englewood

Greater Grand Crossing

Kindness Campaign

Sacred Ground Ministries

Humboldt Park

Kells Park Community Council

Opera Matic NFP

New City

CBR Tranquility Development NFP

Union Impact Center

North Lawndale

360 Nation

Project Impact 180

Roseland

Kids Off the Block Inc

Rock Enterprises and Development Corporation

South Chicago

Bush Community Gardeners Organization

Free Lunch Academy

South Lawndale

Party Per Purpose

OPEN Center for the Arts

South Shore

Sisters in Cinema

South Merrill Community Garden

South Side Jazz Coalition

Sacred Ground Ministries

Washington Park

Future Ties NFP

West Garfield Park

Mothers Ona Mission28

City of Refuge - Chicago

Reborn Ministries

West Pullman

FOUS Youth Development Services
SCaN (Service Coordination and Navigation)
The Service Coordination and Navigation program model is DFSS's new pilot program that seeks to stabilize eligible youth in their environment, increase their self-efficacy (confidence in the ability to exert control over one's own motivation, behavior, and social environment), and assist in their transition to adulthood. Youth are paired with a full-time "Navigator" who provides coordinated care interventions utilizing a strong community-based network of services. The program model aims to reduce youth involvement in violence and contribute to a reduction in violence at the community-level. The target population is youth ages 14-24 years old at the highest risk of violence involvement.
Community areas with SCaN partners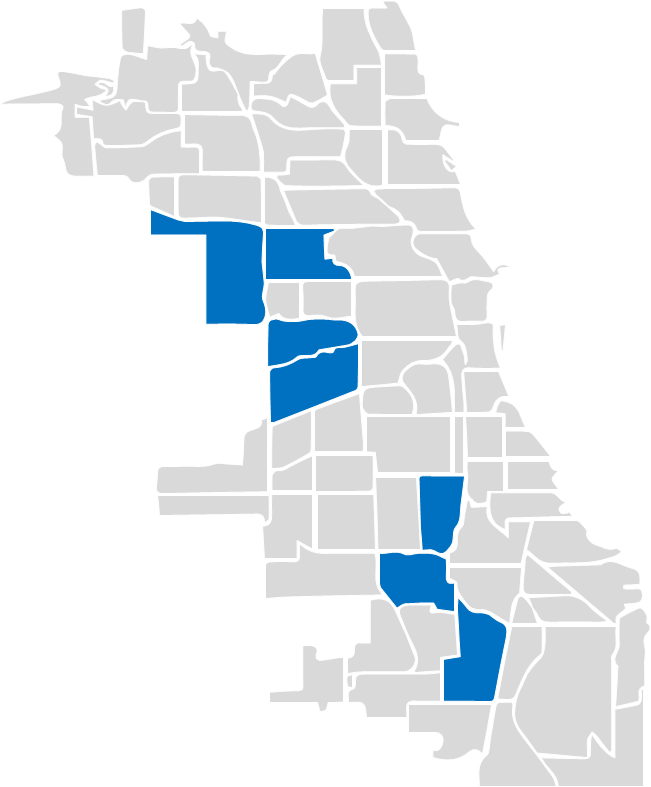 | | |
| --- | --- |
| COMMUNITY AREA | SCaN partner |
| auburn gresham | |
| AUSTIN | Healing Hurt People Chicago |
| englewood | |
| HUMBOLDT PARK | |
| NORTH LAWNDALE | |
| ROSELAND | |
Neighborhood Activation
Neighborhood Activation is a focused violence prevention and community investment initiative that combines community aspirations with City investments and assets to implement programs, social services, and changes to the built environment at a hyper-local block level.
The first pilot of Neighborhood Activation is focused on a few key blocks in West Garfield Park. The Mayor's Office partnered with the Garfield Park Rite to Wellness Collaborative, Studio Gang, the Goldin Institute, and community residents to understand community needs and envision solutions. Resulting projects included tree planting, youth summer jobs and programming, beautification of vacant lots, monthly produce markets at Legler Library in partnership with the Greater Chicago Food Depository, improvements to the public way to promote pedestrian safety, mural and art projects, community-designed street banners, and more, with additional investments to come!
One key project was the development of a Community Plaza and Roller Rink at 4008 W. Madison Street. The Community Plaza is a safe outdoor space in the neighborhood for residents to gather and build community.
Partners included:
Garfield Park Rite to Wellness Collaborative
Studio Gang
Goldin Institute
Site Design Group
Chicago Park District
Chicago Public Libraries
Chicago Department of Transportation
Chicago Department of Public Health
Chicago Department of Family & Support Services
Press: