About the Retrofit Chicago Energy Challenge

The Retrofit Chicago Energy Challenge is a voluntary program designed to accelerate energy efficiency in the City's largest private and non-profit buildings to save money, increase asset value, drive economic development, and reduce emissions.
How to Join The Retrofit Chicago Energy Challenge
All Retrofit Chicago Energy Challenge participants agree to:
• Reduce energy use by at least 20% within five years of joining the program. The baseline for the 20% reduction target can be up to 2 years prior to joining the program.
• Track and share energy efficiency progress through ENERGY STAR Portfolio Manager
• Serve as an ambassador to other buildings interested in saving energy
Currently, the Retrofit Chicago Energy Challenge includes 100 building participants spanning more than 56 million square feet, with a goal to expand to 125 building participants.
If you are interested in joining, please contact us!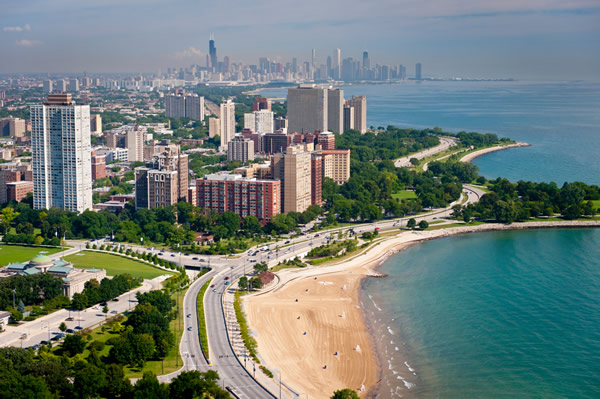 PROGRAM HISTORY:

Formerly known as the Commercial Buildings Initiative, the Retrofit Chicago Energy Challenge launched in June 2012 by announcing 14 founding participants' public commitment to 20% energy efficiency improvement. The program launch coincided with Chicago's entry into the US Department of Energy's Better Buildings Challenge, which supports commercial and industrial building efficiency efforts and provides a national platform for collaboration and problem solving.
The program doubled in size in March 2013 with the addition of 18 new participants, and has grown steadily since then, with multiple buildings joining each year. By July 2016 multiple non-commercial buildings joined the program, thus spurring the program's rebranding from the Commercial Buildings Initiative to the Retrofit Chicago Energy Challenge.

By providing technical support, access to efficiency incentives through ComEd and Peoples Gas, public recognition, annual awards, and peer-to-peer engagement, the Retrofit Chicago Energy Challenge is helping achieve tangible economic and environmental results. Participants share best practices among real estate portfolios, and the program has provided a model for cross-city efforts through the C40 Cities Climate Leadership Group, the City Energy Project, the National Resources Defense Council, the Rocky Mountain Institute, and Environmental Defense Fund's Climate Corps Program.

In January 2015, Retrofit Chicago won the Inspiring Efficiency Impact Award through the Midwest Energy Efficiency Alliance, in recognition of participants' achievements and the program's contributions to market transformation. Please click here to view a recorded webinar celebrating this award.

The Retrofit Chicago Energy Challenge would not be possible without deep collaboration among the City of Chicago, local and national energy partners, and expert technical advisors.Please click here to learn about our sponsors and partners.