PARTICIPANTS
In the 19th century, Chicago built the world's first modern skyscraper. In the 20th century, we created a world-renowned skyline. And today, Chicago aspires to make that skyline the most efficient on the planet.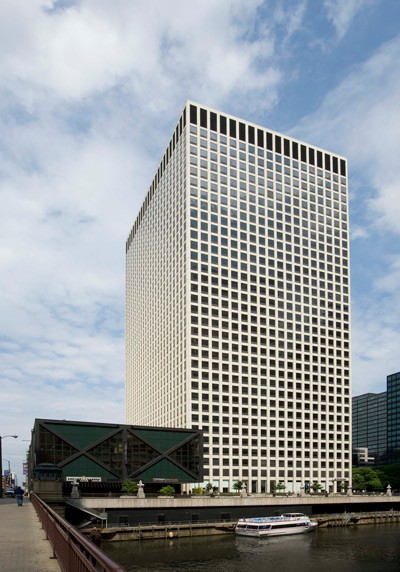 Fifth Third Center - 20% Energy Reduction Achieved in 2016 and 35% Energy Reduction Achieved in 2018!
Address
222 South Riverside Plaza
Neighborhood
West Loop
Owner
Behringer Harvard South Riverside, LLC
Property manager
HPT Management Services, LLC
Year Constructed
1971
Architect
Skidmore, Owings & Merrill
Sq. Footage
1225000
Floors
35
Building Description
Fifth Third Center at 222 South Riverside Plaza is situated on the West bank of the Chicago River, a premium location in the city's central business district and directly above Chicago's busy Union Station. This 35 story 1.2 million square foot office tower features 35,000 square foot floor plates that provide abundant natural light. Over the past few years a majority of the building's lights have been retrofitted to energy efficient lighting, and a water reclamation project has been completed, where the condensate water from our high rise supply fans has been reclaimed for use in our cooling towers. The building completed the ComEd Retro-Commissioning Project in 2012.
Year Joined the Retrofit Chicago Energy Challenge
June 2012