New Arrivals Situational Awareness Dashboard
Since August 31, 2022, the City of Chicago has welcomed over 23,000 new arrivals from the southern border. The following dashboard reflects current and historical data regarding the City's new arrivals response. The New Arrivals Situational Awareness Dashboard provides a visual of the extent of this humanitarian endeavor.
The Data
The City of Chicago receives limited information about the timing and number bus and airplane arrivals, as well as passenger composition and verification of sponsors. However, since the early days of this operation, our Office of Emergency Management and Communications (OEMC) has recorded and reported the number of chartered buses that arrive to our "landing zone", people who arrive by airplane in our airports, and those who independently arrive to emergency staging areas in police stations.
An unprecedented increase and frequency of buses has accompanied the announcement of Chicago as the host of the Democratic National Convention. In response to this fluid and dynamic situation, the City of Chicago has stood up 26 temporary congregate shelters across the city at a current rate of 1 shelter every 6 days, and provide case management for new arrivals to embark on a path of resettlement and self-sufficiency. Due to the amount of time it takes to retrofit buildings into congregate shelters, the City has relied on police station districts and airports to serve as emergency staging areas while people await shelter placement.
To protect the safety of our new arrivals, the data visually illustrates shelter census aggregates only and does not disaggregate the census at individual police stations and airports. Given the shifting landscape, this dashboard will continue to evolve as we expand our data collection and management capacity.
Please note -- we are working to improve accessibility for mobile devices.
New Arrivals Daily Snapshot

Total Individuals Seeking Asylum Arriving via Texas Buses

*

23,100

Total Individuals Seeking Asylum Arriving via Airplane Since June 2023

3,335
Total Bus Arrivals Since 8/31/2022
538
Total Individuals Resettled

**

8,326
Total Individuals Reunited with Sponsors

**

2,906
Total Shelter Census
13,034
Total Awaiting Placement
1,184
Total Waiting in Police Station

1,033

Total Waiting at O'Hare

151
Total Waiting at Midway
0
AS OF november 29th, 2023, AT 8am
*

does not include individuals arriving independently or greyhound.
**

Reported Weekly
---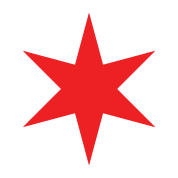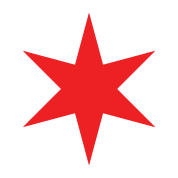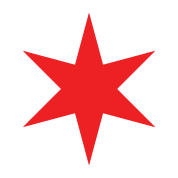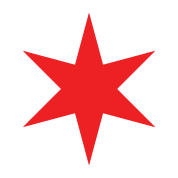 ---
Illustrates the number of buses arriving to Chicago based on origin city or town since August 2022.