---
New Arrivals Shelter Operations RFP #9335
---
The City of Chicago's Department of Family and Support Services (DFSS) Homeless Services Division is pleased to announce the release of the Homeless Services New Arrivals Shelter Operations of City Owned, City-Leased or Licensed Facilities RFP #9335.
DFSS seeks applications for the operation of emergency shelters for New Arrivals who are experiencing homelessness in Chicago. DFSS seeks proposals from agencies who can operate shelters at specific City-owned, City-leased, or licensed facilities that are currently being operated as shelters. Shelter programs will provide a safe, accessible place to stay for New Arrivals experiencing homelessness to support them in moving toward stable housing.
To highlight some of the key program requirements, the ideal Respondent will be able to: provide a safe shelter environment that they can operate and staff 24/7, hire enough qualified staff with Spanish speaking capabilities to meet the shelter staff to resident ratio requirement, provide 3 meals a day for each resident, provide services for building maintenance and safety (e.g., janitorial and snow removal services), coordinate with partners and providers for the provision of support and resettlement services, provide on-site services and linkages to support physical and behavioral health, provide access to case management, and coordinate with the Emergency Operations Center for shelter oversight collaboration and reporting.
Anticipated funding per award will be based on a bed rate of $22-35 per night and there will be up to 15 awards for this RFP. Respondents may apply to operate more than one shelter facility but will need to submit a separate application for each facility. For more information and to apply, please refer to the application posted on the City of Chicago's eProcurement page.
Applications are due on Tuesday, September 26, 2023, at 12:00pm.
Proposals must be submitted via on-line application. E-mailed or faxed proposals will not be accepted.
A Pre-Proposal Webinar will be held on Thursday, September 07, 2023, at 12:00pm – 2:00pm.
Please register prior to the webinar's start using this link: https://us02web.zoom.us/webinar/register/WN_gBKDBB4RRU-Lzq0h6vtKOw
DFSS is offering site visits at all facilities starting on Monday, 9/11/23 through Thursday, 9/14/23. The schedule for site visits is under the "Site Visits" section of the RFP. It is highly encouraged for potential respondents to attend site visits for facilities of interest. You can register for shelter site visits by filling out this 3-minute survey by EOD on Thursday, September 07, 2023: https://www.surveymonkey.com/r/C5N65XP
For those who cannot attend the live scheduled Webinar, a recording of the completed Webinar will be available on the DFSS website after the webinar time and date listed above. Programmatic questions should be sent to Daniel Castañeda at Daniel.Castaneda2@cityofchicago.org.
For non-programmatic questions about the application process, please call: 312-744-HELP (4357). For those who have not done business with the City of Chicago before, registration in iSupplier is the first step to ensuring your agency's ability to conduct business with the City of Chicago and DFSS. Please allow five to seven business days for your registration to be processed. All vendors must have a Federal Employer Identification Number (FEIN) and an IRS W9 for registration and confirmation of vendor business information.
---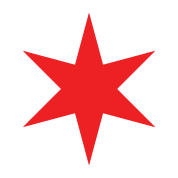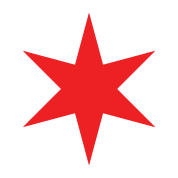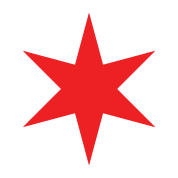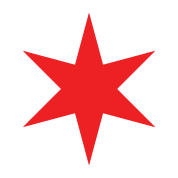 ---