Hey Chicago, let's compost!
The City of Chicago is launching its first-ever citywide Food Scrap Drop-Off Program, and all Chicago residents are welcome to drop off their household food scraps for composting at one of 15 locations across the city– for FREE!
Composting keeps food scraps out of landfills, reduces harmful greenhouse gas emissions, and recycles nutrients that enrich soil.
Thank you for helping to meet Chicago's climate action goals and building healthy soil!
---
How To Get Started
---
1. Find a location using the interactive map below
Click on green icon for all location information.
2. Sign up for a drop-off site
3. Collect food scraps in a container of your choice in your kitchen
Choose a kitchen container with a lid.
Simply place your food scraps directly into your container (without a liner bag) and wash the container when you get home. No bags of any kind, not even certified compostable bags or paper bags, are accepted. If you choose to line your container with a bag, discard the bag after you empty your food scraps at the drop-off site.
Keep your container in a convenient location, such as your kitchen counter, by your trash can, or in your fridge or freezer. Storing food scraps (especially leftovers, meat, fish, and dairy) in your fridge or freezer will help prevent odors.
If your kitchen container gets full before you're ready to visit the drop-off site, empty it into a larger container, such as a 5-gallon bucket with a lid. Store the bucket in a place that outdoor animals can't access.
Check list of ACCEPTED and NOT ACCEPTED materials.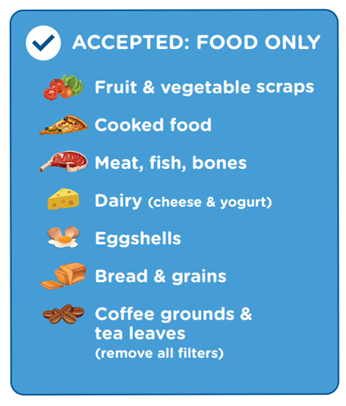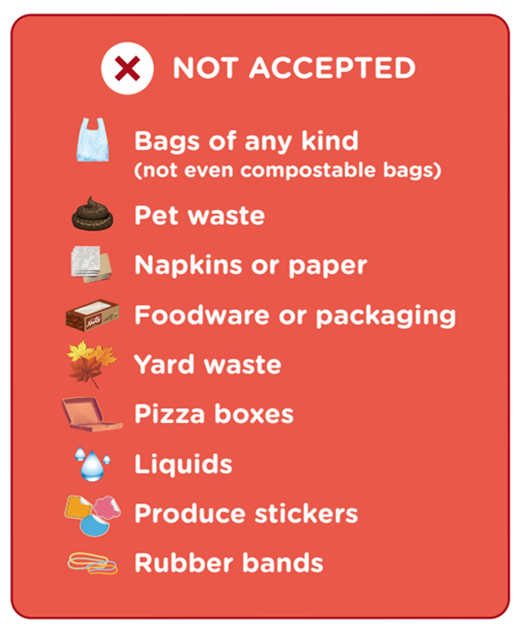 4. Bring food scraps to your drop-off site; all sites are open daily 7 am - 7 pm.
Empty your food scraps into one of the green carts.
Each cart has a latch located at the front of the lid to prevent wildlife from opening the carts. Please squeeze the buttons to release the latch and open the lid, and make sure the latch is securely closed when complete.
Help fill up one green cart completely before adding food scraps to an empty cart. This will help conserve cart liners.
Dispose of any bags or other items that are not accepted in the black trash cart provided at the site.
To minimize odors, plan to visit the drop-off site about once a week unless you store your food scraps in your freezer.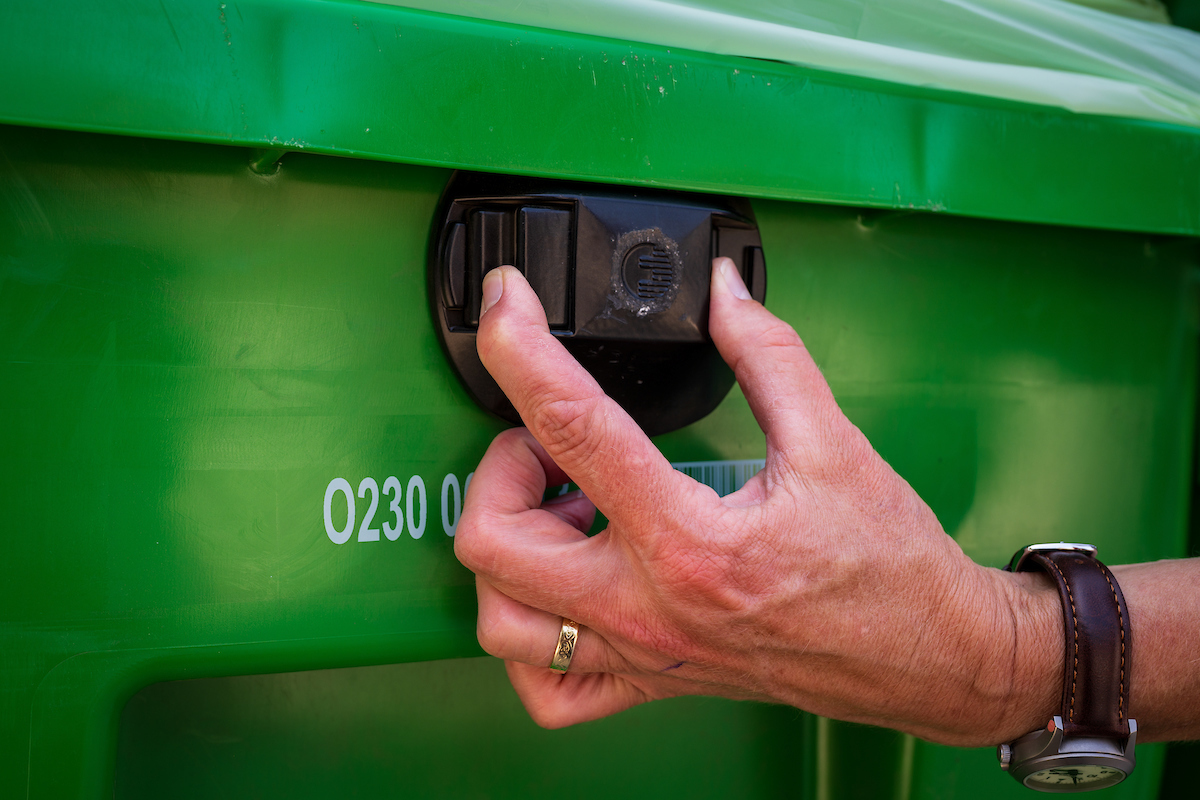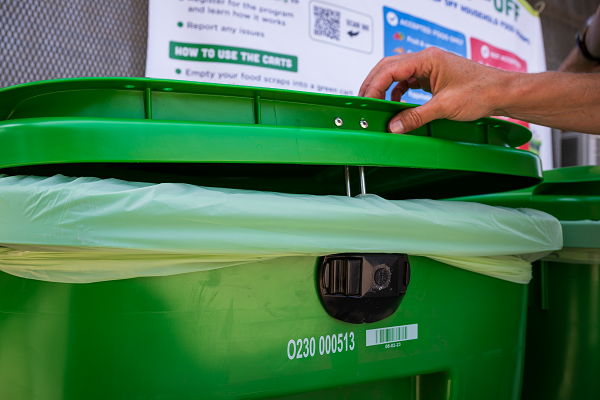 ---
Frequently Asked Questions
---