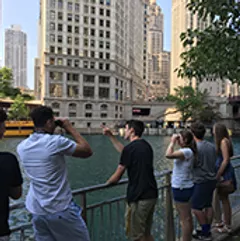 Audubon Great Lakes
Founded in 1998, Audubon Great Lakes is the regional office of the National Audubon Society. Audubon's mission is to conserve and restore natural ecosystems, focusing on birds, other wildlife, and their habitats for the benefit of humanity and the earth's biological diversity. Audubon leads regional conservation and restoration projects and connects people to birds and nature through educational programs.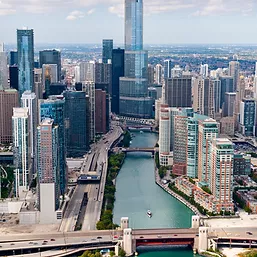 Bridges - Downtown Chicago
Chicago Loop Bridges — Downtown Chicago provides a unique opportunity for anyone interested in bridges. In a mere two miles, there are eighteen movable bridges. While the most celebrated bridge is the Du Sable Bridge at N. Michigan Avenue, there are seventeen other examples of beautiful Chicago bridges. An easy stroll along Wacker Drive provides an opportunity to see the evolution in design of the Chicago Type, Double Leaf, Trunnion, Bascule Bridge.
Introduction to Tours
Points of Interest
Photo Ops
Bridge Operations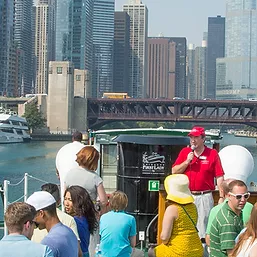 Chicago Architecture Center
Opened in 2018, the Chicago Architecture Center is a hub for all things architecture, with breathtaking exhibits about tall buildings around the world and the history of Chicago, exciting programs for kids and adults and more than 85 world-renowed walking, bus, bike and boat tours, including the Chicago Architecture Foundation Center River Cruise aboard Chicago's First Lady. Get to the Center and discover why design matters.
Chicago Architecture Center—111 E. Wacker
Chicago's First Lady Cruises—112 E. Wacker, at Riverwalk level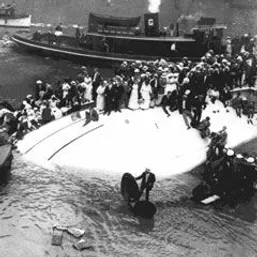 Eastland Disaster
The River Theater, between Clark and LaSalle Street is the site of the Eastland Disaster. On Saturday, July 24, 1915, 844 people died when the USS Eastland capsized in the Chicago River. Discover the complete history of the SS. Eastland and its lasting impact.
River Theater- Clark- LaSalle Street
Learn more on the Eastland Disaster Historical Society website.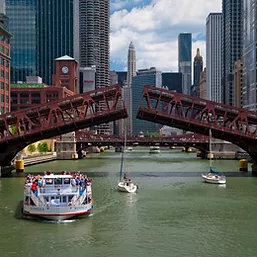 Friends of the Chicago River
Since 1979, Friends has been working to improve the health of the Chicago River system for the benefit of people and wildlife and by doing so, has laid the foundation for the river to be beautiful, continuous, easily accessible corridor of open space in the Chicago region. Visit their website to learn more about this organization and their efforts to improve the Chicago River, including ways you can get involved.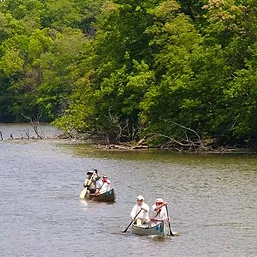 Great Rivers Chicago
A vision for the Chicago, Calumet and Des Plaines rivers.
By 2040, Chicago's rivers will be inviting, productive and living, providing everyone with opportunities to find or create their own place, their own experience and their own community on our rivers.
Goals
Aspirational visions of our rivers' future, looking out to 2020, 2030 and 2040, with recommended actions for the public and government to take. This is not a description of current conditions, but a vision of the future, and the full realization of the idea in question. We timed the goals based on a combination of feasibility and priority.