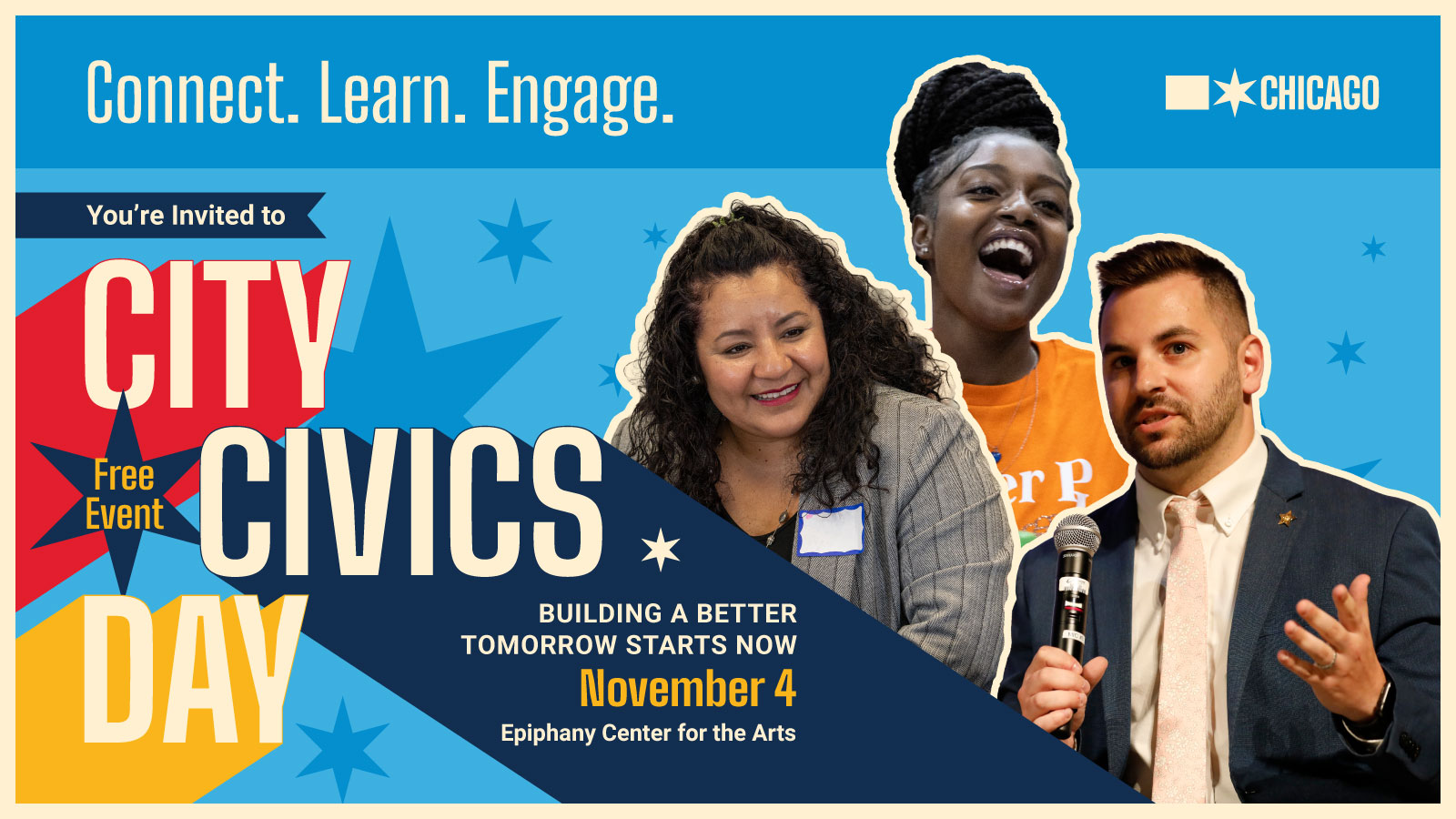 Save the Date for City Civics Day!
Want to be a more effective neighborhood leader? Or be a bigger part of the decision-making process for local or citywide improvements?
Then this fall, attend City Civics Day to discover how Chicagoans can connect with fellow residents, engage with community leaders, and learn what makes the City work. City Civics Day is an all-day celebration where attendees can explore how to effect positive change through public engagement.
NOVEMBER 4, 2023 | 9:30 AM - 4:30 PM
Epiphany Center for the Arts, 201 S. Ashland Ave.
Featuring seminars, workshops and panels involving top City of Chicago officials and distinguished community voices, the event will help Chicagoans leverage their civic interests on behalf of a more engaged and vibrant city. Check back soon for more programming announcements!
The Epiphany Center for the Arts is fully wheelchair accessible. To request additional accessibility services, please email DPD@cityofchicago.org as soon as possible.
City Civics Day is presented by the Department of Planning and Development in collaboration with the Department of Cultural Affairs and Special Events.