Equitable Transit-Oriented Development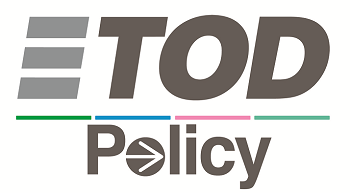 The City of Chicago is excited to announce a call for proposals for the Equitable Transit-Oriented Development (ETOD) Pilot Program. We invite applicants in any stage of development to propose a project that would enable all to experience the benefits of dense, mixed-use, pedestrian-oriented development near transit hubs. Selected projects receive technical support from City departments, Elevated Chicago, Enterprise Community Partners, and other partners as well as micro-grant funding.
The City of Chicago's eTOD Policy Plan
---
The Chicago eTOD Policy Plan outlines a comprehensive set of actions for the City to take to advance racial equity, wealth building, public health and climate resilience goals through equitable Transit-Oriented Development (eTOD). Recommendations were informed through a cross-sector engagement process and analysis of City programs, and an evaluation framework focused on outcomes, equity, and implementation criteria. In partnership with Elevated Chicago, an eTOD Work Group was created to engage over 70 stakeholders representing numerous City departments, community-based organizations, the private sector, philanthropies, and regional non-profit and governmental partners.
The City is committed to an open, inclusive and transparent process and invited the public to comment on the draft Plan for 45 days (September 14 – October 29, 2020). For a summary of themes from the public comment period, you can download the Public Comment Summary Report here.
For the full final version of the City's ETOD Policy Plan, download the full report here . The Plan and its components can also be downloaded using the above tabs.
What is Equitable Transit-Oriented Development
---
Equitable TOD (eTOD) is development that enables all people regardless of income, race, ethnicity, age, gender, immigration status or ability to experience the benefits of dense, mixed-use, pedestrian-oriented development near transit hubs. eTOD elevates and prioritizes investments and policies that close the socioeconomic gaps between neighborhoods that are predominately people of color and those that are majority white. eTOD projects and processes elevate community voice in decision making processes and in realizing community-focused benefits such as affordable housing, public health, strong local businesses, and environmental sustainability, to name a few. When centered on racial inclusion and community wealth building, eTOD can be a driver of positive transformation for more vibrant, prosperous, and resilient neighborhoods connected to opportunities throughout the city and region.