We are pleased to announce our first cohort of City of Chicago Equitable Transit-Oriented Development (ETOD) Pilots. The application process was competitive, and we believe that the final eleven pilots exemplify ETOD in Chicago.
We invited applicants in any stage of development to propose a project that would enable all people regardless of income, ethnicity, age, gender, immigration status or ability to experience the benefits of dense, mixed-use, pedestrian-oriented development near transit hubs. Projects may include housing, commercial space, community space, placemaking projects, public art interventions, or other initiatives to promote walkable, accessible, and affordable communities near transit.
Learn About the Selected Pilots
---
Briget's Bodega
Briget's Bodega, a community-owned grocery store, will be the first in a series of affordable healthy food retail options strategically spaced around the 95th Street Red Line station and developed by the Endeleo Institute. Its equity ownership model in the form of a worker cooperative will help close the racial wealth gap while addressing healthy food access disparities in Washington Heights. The bodega is strongly aligned with City policies and plans including the ETOD Policy Plan, Food Equity Policy Agenda, and a 2019 Corridor Development Initiative for 95th Street.
Coalition Food Hall
Coalition Food Hall is employing a community investment vehicle (CIV) model to open an East Garfield Park food hall market focused on local food entrepreneurs and businesses. Once complete, this 6000 square foot building will hold three independent kitchens outfitted with basic equipment, a bar, walk-up ice cream window and café all situated by 4 bus stops and the California Green Line.
Homan-Harrison Mixed-Use Development Project
The Homan-Harrison Mixed-Use Development project will activate five vacant lots flagged by community members for immediate development to increase safety near the Kedzie-Homan Blue Line station. The future 2-3 story mixed-use building will hold food service retail on the first floor and co-working offices on the 2nd floor master leased by IFF and subleased to other nonprofits serving the greater North Lawndale community. Strategically located to act as a gateway to the community, this project will also improve walkability at a heavily trafficked intersection.
35th & Archer Orange Line ETOD Vision
The McKinley Park Development Council is taking steps to implement the McKinley Park Neighborhood Plan that designated the area around the Orange line station as an optimal ETOD development location. The 35th and Archer Orange Line ETOD Vision Project will promote the development of vacant and underutilized properties in the station area especially for affordable housing and mixed-use commercial development while also presenting pedestrian and bike friendly design strategies.
Albany Park Plaza
North River Commission is developing an ETOD strategy for Albany Park at 4 key sites near the Kimball Brown Line station: a vacant lot, a historic building, a CTA Park and Ride, and a discount retail facility. The Albany Park Plaza ETOD strategy seeks to improve the Lawrence Avenue streetscape and attract new development that will provide affordable housing, enhance livability, provide new job training opportunities, and enliven the neighborhood business district.
Cross the Street: Art on Clark
Cross the Street: Art on Clark will transform 6 crosswalks adjacent to the Rogers Park Metra UPN station and leading to the #22 Clark Street bus. This placemaking and wayfinding project will improve walkability, strengthen transit connections, calm traffic, and beautify the residential and commercial corridor while specifically seeking to address the needs of differently abled people and those whose fist language is not English. The Roger's Park Business Alliance is implementing this project in alignment with the 2017 Vision Clark Street Commercial Corridor Plan.
Emmet Street Apartments
Emmett Street Apartments is a 100-unit affordable housing development adjacent to the Logan Square Blue Line station. As a pilot, Bickerdike Redevelopment Corporation is receiving seed funding to implement a public art installation and placemaking initiative at Emmett Street Apartments in partnership with the Chicago Public Art Group. Artist Hector Duarte will design the art installation that will celebrate the culture and history of the Latino residents of Logan Square and serve as a centerpiece for a public plaza beginning at Emmett Street Apartments and opening onto Kedzie Avenue.
Equity Arts
Equity Arts is a 501(c)3 organization with a placekeeping project to advance racial equity, preserve the arts from displacement, and investigate what reparations in the arts looks like. Equity Arts will launch a planning and fundraising campaign to support the future redevelopment of the historic artists-run property on North Milwaukee Avenue in Wicker Park and The Chicago Model, a replicable Perpetual Purpose Trust/community ownership model that facilitates sustainable community development, creative placekeeping, and wealth-building. This project is located near the Damen Blue Line station and the North, Milwaukee, and Damen CTA bus routes.
Food Matters
Food Matters is a mixed-use community space focused on improving access to healthy foods and supporting local food entrepreneurs. Located in Bronzeville near the 43rd Street Green Line station, this project includes commercial kitchens, event space, and a greenhouse. The building will serve as a hub for urban agriculture, nutrition education, and a food business mentorship, promoting the physical and economic health of the community.
Gateway 79
Carter Temple Community Development Corporation, in partnership with the NHP Foundation, is developing a 5 acre parcel of land adjacent to the 79th Street Red Line Station into a mixed-use development. The building will include both senior and family housing, as well as over 14,000 square feet of retail space. In alignment with the Greater Chatham Initiative Comprehensive Plan, Gateway 79 will revitalize a transit hub and address housing affordability concerns in the community.
Overton Center of Excellence
The Washington Park Development Group is redeveloping a midcentury elementary school into co-working and private office space for local entrepreneurs. The Overton Center of Excellence will leverage recent investments in the Bronzeville and Washington Park communities, such as the Obama Presidential Center, to provide below-market rent to South Side start ups. They are also seeking National Green Building Standards (NGBS) certification, and will use the sustainable building practices as an opportunity for community education. Overton is located in close proximity to the 47th and 51st Street Green Line stations and 47th Street Red Line station.
---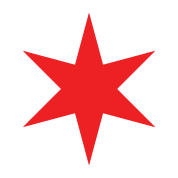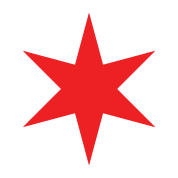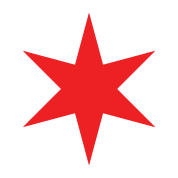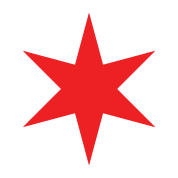 ---
The process will include a 2-stage application process:
Call for Proposals: Anyone is invited to submit an initial proposal. We will invite a group of proposed projects to provide additional information in a second round.
Full Applications: We will evaluate full applications and will select between five and ten projects to take part in the eTOD Pilot/Demonstration.
In partnership with the ETOD Working Group and through an open application process, the City will identify up to 10 pilot projects to begin testing and implementing aspects of the Policy Plan. There are three types of projects that could fall into this process:
Projects and teams that need support with overall and/or early planning stages
Projects and teams that need assistance navigating bureaucratic processes at the City and completing a community engagement process
Projects and teams that are seeking funding
If selected as a pilot project, applicants will receive technical assistance and connections to potential resources from the City. If selected, applicants will also receive equity micro-grants (between $7,500 and $15,000) through Elevated Chicago and Enterprise Community Partners. Equity grants can be used on community engagement processes or to fund a specific feature that will advance equity in the project; micro-grants are not intended for construction or hard costs associated with the project. Larger grants of up to $20,000 are only available for ETOD projects that include a community ownership model.
Additional resources include a network of support from City departments, Elevated Chicago, and other members of the City's ETOD Working Group. Sponsor organizations for community ownership ETOD projects will be expected to join a cohort managed by Enterprise Community Partners to receive additional technical assistance.
Each application will be evaluated on four overarching criteria: feasibility, equity, alignment, and transit. Each criteria are described in detail below.
Frequently Asked Questions
---