Back to
School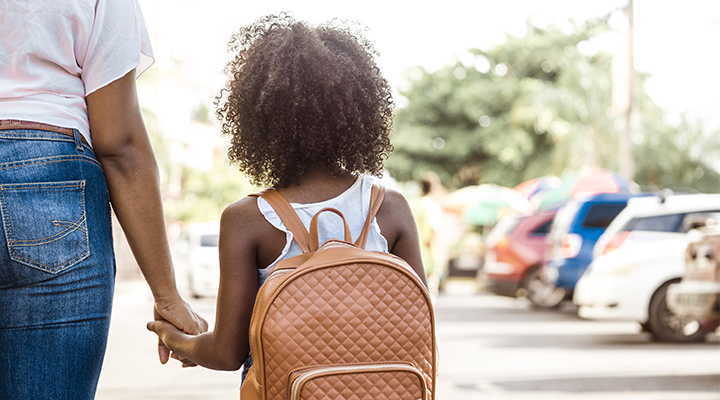 Add a few more healthy steps to your back-to-school check-lists this year.
Get up to date on vaccines
---
A healthy school sets students up for success. Vaccines are very important for maintaining a health school environment. Vaccines not only protect students from getting and spreading certain diseases, but they can also protect against serious illness. Illinois state law requires certain immunizations for children and adults enrolled in childcare, school, or college.
Get your infant, toddler or school-age student vaccinated today!
Get a back to school physical
---
In Illinois, students entering kindergarten (or first grade if not previously enrolled in kindergarten), sixth grade, and ninth grade at any Illinois public or private school (including charter schools) must provide proof of physical examination using an approved form.
If your student needs a physical this year, call your provider to schedule an appointment. If you need help finding care, use our resource finder to find a primary care provider or visit findahealthcenter.hrsa.gov to find a federally qualified health center.
Don't forget about your back-to-school forms
---
Each school year your school will ask you to provide updated information about your student.
Make sure to let your school know about any changes to your emergency contact information.
Each school has their own forms. Contact your child's school if you do not have the forms you need.
All medical forms for Chicago Public Schools can be found at cps.edu/medicalforms
Help your kids cope with back-to-school stress
---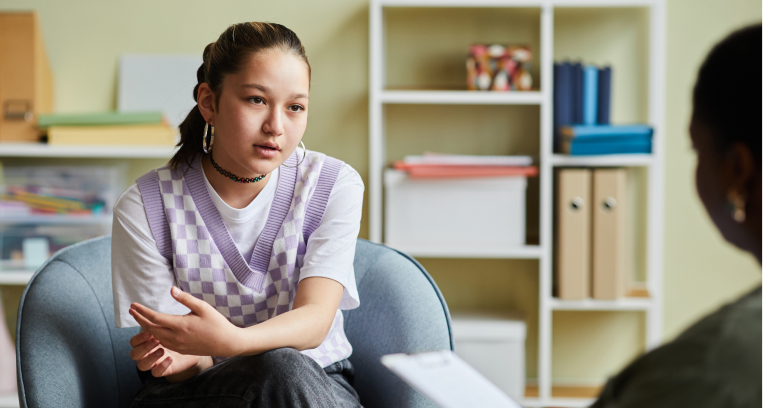 A new CDPH survey found Chicago parents are very worried about how stress affects their kids' health. Changes in routine and the uncertainties that come with a new school year can cause extra stress for students.
Parents can support their kids by:
Helping them identify and name their feelings. Kids don't always know what they're feeling or why they're feeling it — they just feel BAD. These Catch, Check and Change Your Thoughts videos give kids the vocabulary for their stress.
Teaching them healthy ways to manage or reduce stress. These include keeping a journal, exercising and sticking to a sleep routine.
Seeking professional help. Parents don't have all the answers! If you or your kids could benefit from more support, ask your doctor for a mental health referral.
Pick a good backpack
---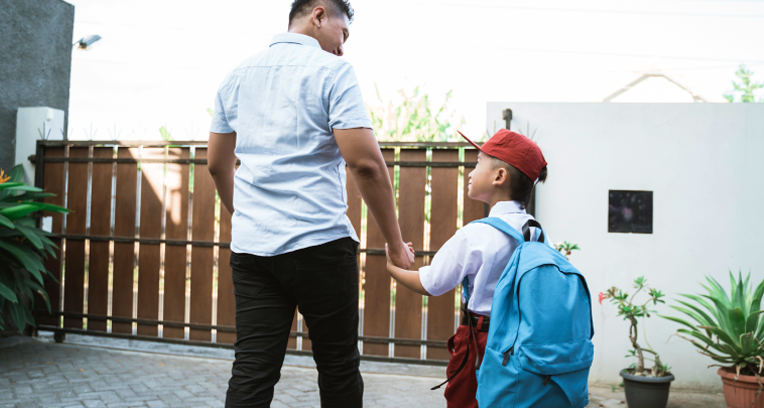 Set your student up for success on the first day!
Choose a backpack with wide, padded shoulder straps and a padded back.
Organize your child's backpack to use all of its compartments. Pack heavier items closest to the center of the back.
The backpack should never weigh more than 10% to 20% of your child's body weight. Go through the pack with your child weekly, and remove unneeded items to keep it light.
Remind your child to always use both shoulder straps. Slinging a backpack over one shoulder can strain muscles.
Adjust the pack so that the bottom sits at your child's waist.
Find more of these back-to-school tips at healthychildren.org.
tip for Parents
Make sure the school has your updated contact information!
tip for Parents
Jump start your college saving for free! The new Illinois First Steps Program will provide a $50 seed deposit into your child's 529 college savings account to get started.
Quick Guide
Set a healthy routine

Keep to a regular daily routine
The same waking time, meal times, nap time, and play times will help your child feel secure and comfortable, and help with a smooth bedtime. For young children, it helps to start early with a bedtime routine such as brush, book, bed.

Monitor screen time
The AAP recommends keeping all screens—TVs, computers, laptops, tablets, and phones out of children's bedrooms, especially at night. To prevent sleep disruption, turn off all screens at least 1 hour before bedtime.
Create a Family Media Use Plan and set boundaries about use before bedtime

Set a bedtime routine before school starts
Don't wait to the first day of school when making changes to routines.
Children at different ages may require different amounts of sleep. Visit healthychildren.org to find out how many hours of sleep your child needs.
Think about healthy food options all day
---
Make time for breakfast! As back to school routines come together don't forget to include some time for breakfast. Starting the day with a well-balanced breakfast supports learning.
Some schools like Chicago Public Schools offer breakfast to all their students. Check out cps.edu/menu to learn what's for breakfast.
Also, think about making a grab and go breakfast the night before.

use snack time to increase fruit and vegetable intake for your healthy learner
Keep kids safe before and after school, too
---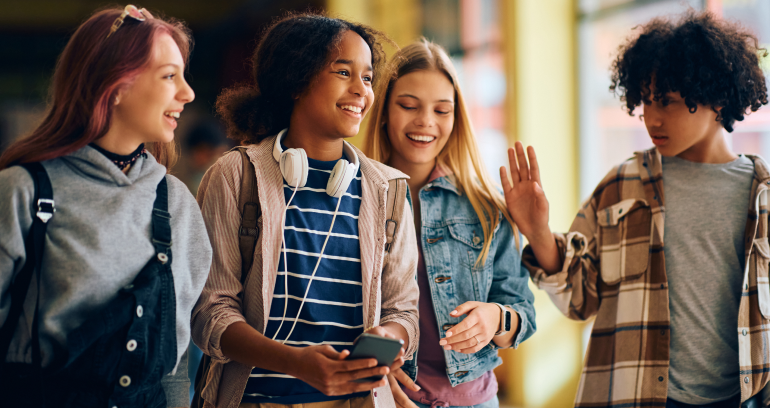 Students need to stay safely occupied while parents are working. Chicago offers a variety of free and low-cost programs where kids can learn, play and hang out before and after classes.
Stay healthy all year round
---
Stay home when you are sick to prevent others from getting sick.
Teach your student to practice good hand hygiene.
Stay connected with your student
---
Prioritize time together to stay connected with your student during the school year.
Consider making a dinner routine. You can sit down for a meal together, learn to make a new recipe or talk about your day.
Create memories together on the weekends.

The Chicago Public Library's museum passes are now digital and expanded across Illinois! New attractions include a wide range of museums, historical societies, zoos and more. This pass program is accessible online 24/7, with no need to visit a CPL location to check out or return a pass. Visit chipublib.org/digitalpasses to learn more.
Check out MyChiMyFuture for a list of events happening around Chicago
Even as your students get older, connectedness is vital.
How connected children feel to school and family can strongly influence their lives and continues well into adulthood.
Learn more about connecting to your adolescent at cdc.gov/dash