The Chi Biz Strong Grants Program and Outdoor Dining Grants Program application is closed.
Following application submission, the Grants Program team will review each application for eligibility. Grant recipients will be selected based on eligibility and prioritization criteria, and through a lottery system.
Notifications will be provided, and grants distributed to awardees via bank transfer, in the first two weeks of 2022. If you have any questions, please contact the Chi Biz Strong Help Desk: English | Spanish
The City of Chicago has worked tirelessly to ensure that our small business and nonprofit community survives the unprecedented COVID-19 crisis. Under Mayor Lightfoot's leadership, the City has delivered a series of emergency measures to provide critical financial relief, remove unnecessary burdens and keep workers safe through a once-in-a-century crisis.
Now, with the end of the pandemic in sight, our focus must shift from survival to recovery. We have listened to Chicago's business and civic community, and we know that the strength of our recovery will depend upon the speed with which our local businesses and nonprofit organizations are able to start up, expand, and provide quality jobs and services.
Mayor Lightfoot's Chi Biz Strong Initiative rises to the occasion demanded by an unprecedented crisis with a bold plan to jumpstart growth and build a recovery that is rapid, equitable, and enduring. The Chi Biz Strong Initiative that passed in June 2021 included an announcement of a $10M in grants for small businesses and nonprofit organizations. Given the continued needs of the small business and nonprofit community, the total pool of funds has been expanded to $22M.
The City of Chicago is proud to announce a $20 million Chi Biz Strong Grant Program
targeted towards Chicago's small businesses and nonprofit organization who continue to face significant challenges due to the COVID-19 crisis. The Chi Biz Strong Grant Program will provide grants of up to $10,000, based on annual revenue, to small business and nonprofit organizations throughout Chicago that have been adversely impacted by COVID-19.
To help bars and restaurants, the City of Chicago is also launching a $2M Outdoor Dining Grant Program
targeted towards Chicago's restaurants and bars that continue to face significant challenges due to COVID and need assistance with the purchase of outdoor furniture, pandemic related signage and personal protective equipment. This program will provide grants of $5,000 to eligible businesses.
Chi Biz Strong Grant Program: $5,000 -$10,000 grants to small businesses and nonprofit organizations that have experienced lost revenue or increased costs due to COVID-19 to support business/nonprofit expenses
Outdoor Dining Grant Program: $5,000 grants for small restaurants and bars to support the purchase of outdoor furniture, pandemic-related signage, and personal protective equipment
Eligible organizations must have under $3M in revenue, and organizations that have not received prior government pandemic relief will be prioritized
Grants will be administered by Allies for Community Business (formerly Accion Chicago)
Applicants will be selected by criteria and lottery, how soon you submit your application will have no impact on your likelihood to receive an award, as long as it is submitted prior to the deadline
For-profit business criteria
Businesses located in Chicago
Small businesses (under $3M in revenue)
50% of funding will be directed to businesses in Low and Moderate Income (LMI) communities and 50% to other geographies.
Excludes certain business types, such as junk yards and pawn shops
Businesses that have not received prior State, Federal or local government aid or financial relief will be prioritized
Small chains and franchises are eligible below a certain size; see FAQ for details
Nonprofit organization criteria:
Businesses located in Chicago
Tax-exempt 501(c)3 organizations
Small organizations (under $3M in revenue), with at least 25% of funds going to organizations under $1M in revenue
80% of funding will be directed to organizations with physical location and services provided in Low and Moderate Income (LMI) communities and 20% to other geographies
Organizations that are not active Delegate Agencies of the City will be prioritized
Organizations that have not received prior State, Federal or local government aid or financial relief will be prioritized
Organizations must be in Good Standing with the Illinois Secretary of State
501(c)3 places of worship are not eligible, unless you provide public community programs
Required Documents (For-Profit Businesses)
Business Owner Valid ID (driver's license, State ID, Passport, Consular Registration Card)
City/State business license with Chicago business address OR other proof of Chicago address (e.g. business bank statement or tax statement with business name and Chicago address). City business license required for Outdoor Dining Grant Program
2020 Federal Business Tax Return all pages (Form 1120, 1065, 990 OR Form 1040 w/ Schedule C)
Most recent business bank statement
W9 Form
Required Documents (Nonprofits)
Nonprofit representative Valid ID (driver's license, State ID, Passport, Consular Registration Card)
2020 Federal Return of Organization Exempt From Income Tax (Form 990 or 990EZ)
Proof of Chicago address for the physical location of services (e.g. business bank statement or tax return with organization name and Chicago address) or your headquarters/administrative offices (if you only have one location)
W9 Form
Most recent business bank statement
---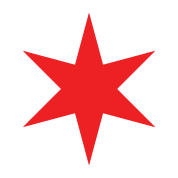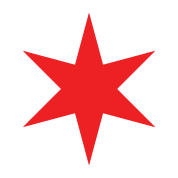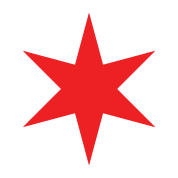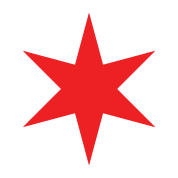 ---