The Western Avenue Corridor Study team prepared this list of Frequently Asked Questions based off of initial community conversations, including the Jan. 27 kickoff meeting. Additional comments and questions can always be directed to WesternAve@cityofchicago.org.
---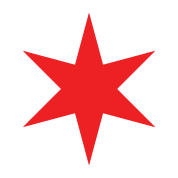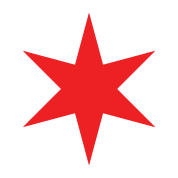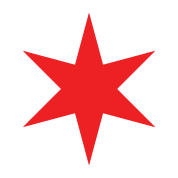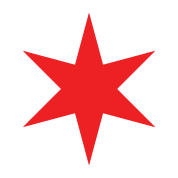 ---
How and why was this segment of Western Avenue chosen for the corridor study?
---
Western Avenue is a dynamic and diverse arterial street that serves a variety of regional and local functions. Given changes to land use, development, and circulation patterns over the last decade, the study area was identified through a collaboration between local aldermen and City staff.
The study is funded by four separate Tax Increment Financing (TIF) districts that regulate how and where funds can be spent. The study area between Addison and Howard streets is located within portions of these districts.
What is included in the study scope?
---
The study will articulate a long-term, community-driven vision for North Western Avenue that includes recommendations for future land uses, zoning, economic development, public realm, urban design, and circulation.
The planning team is analyzing potential opportunities to increase density, modify the mix of land uses, improve the relationship between Western Avenue and the surrounding neighborhoods, and enhance the pedestrian experience while maintaining the corridor as a main arterial. That planning team includes the Department of Planning and Development (DPD), the Chicago Department of Transportation (CDOT), and a consultant team led by Site Design Group.
How are community voices included in this planning process?
---
Given the Western Avenue corridor's role as a regional arterial, the community engagement process is robust and seeks to include as many perspectives as possible.
In addition to public meetings and online surveys, the team is also guided by a steering committee made up of government representatives, advocacy and research groups, local businesses, and community organizations. Focus groups are also being formed around specific topics and geographical areas that include a variety of voices.
Additionally, the planning team and nonprofit group Territory have assembled a local youth council to participate in the planning process.
In addition to digital engagement, thousands of promotional postcards have been mailed to corridor neighbors, and several public service announcements about the study have been placed on CTA vehicles and bus stops. Members of the planning team, many of whom live near the corridor, have also walked in and out of dozens of businesses to inform them of the planning process and collect in-person feedback.
Will there be future opportunities to provide feedback? How can I get involved?
---
Yes! In the first half of 2021, the planning team will host three total rounds of public meetings and post at least two surveys to collect additional feedback.
Due to the ongoing public health crisis, most of these engagement opportunities are expected to be digital, so sign up for email updates to be notified when these events and surveys become available.
You can also email the planning team at WesternAve@cityofchicago.org at any time with questions and comments.
How will recommendations coming out of this study be funded and implemented?
---
While this study will not directly include any construction, there will likely be specific construction projects identified in the study's final recommendations. These future projects will require separate funding for design and construction. Any policy, regulation, and operational changes recommended by this study may also require funding for implementation.
One primary element of this study will be assembling a list of projects that should be completed in the short-term and long-term to support the collective vision developed for Western Avenue. This will identify priority levels and potential sequencing of the projects, as well as potential funding sources and necessary partnerships for implementation. It's critical that the recommendations in this study be actionable.
In short: the planning team is well aware of the need to identify potential funding sources once the recommendations have been developed and refined through the public engagement process.
How can we make this a more equitable process and that the recommendations promote equity and inclusion?
---
It is critical that the planning team hears as many perspectives as possible to promote a more equitable process and identify the needs of this diverse community, and that has been a key part of the engagement efforts.
But more voices always help, so please spread the word to neighbors, friends, co-workers, and others that live, work, or play near the corridor. And if you have additional suggestions for ways to reach people, please share them with the planning team at WesternAve@cityofchicago.org.
How is this study addressing sustainability, resilience, and climate change?
---
These are all priority considerations when considering the long-term future of Western Avenue. The planning team, steering committee, and focus groups will discuss the existing and projected conditions for water use, severe weather, stormwater management, microclimates, the urban heat island effect, energy, emissions, air quality, biodiversity, tree canopy, waste, health, and equity, among the many other facets of this complex issue.
The study will evaluate how different recommendations may impact these elements and identify the most effective ways to promote a sustainable and resilient Western Avenue corridor.
---
TRANSPORTATION AND MOBILITY
---
---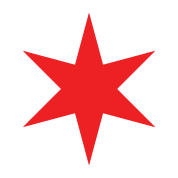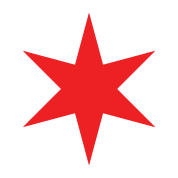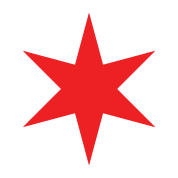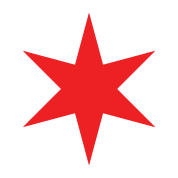 ---
How will the various transportation modes — transit, vehicles, walking, biking, deliveries — be weighted or balanced in the study?
---
Western Avenue is an important corridor for all users. The study will seek to balance the needs of all of them by providing recommendations for improving walkability, pedestrian and bicyclist safety, as well as public space, while simultaneously maintaining the necessary vehicular space for transit, deliveries and traffic movement.
Will transit along Western Avenue be modified as a result of this study?
---
CTA is an important partner on this study and Western Avenue is an important transit corridor, and the planning team will work together with the CTA to identify ways to improve transit along the corridor.
Will bike lanes be considered as a part of this study?
---
Western Avenue is not a planned bike route in the Chicago Streets for Cycling Plan 2020. However, the study will explore opportunities for bike facilities along the corridor, as well as ways to improve bicycle connectivity within the study area, primarily where existing or planned bike routes cross Western Avenue.
How is this study integrating Vision Zero's goal to eliminate traffic fatalities?
---
The study will include a crash and traffic analysis that will help inform a series of safety improvement recommendations. The study will emphasize the need for improving traffic safety for the most vulnerable users: bicyclists and pedestrians.
---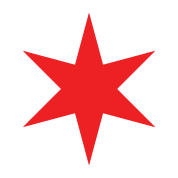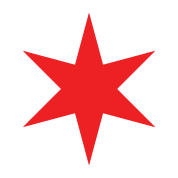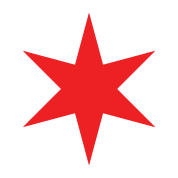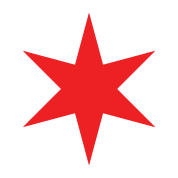 ---
How will uses, density, and types of development be evaluated?
---
The planning team has been analyzing existing conditions as well as trends in development along and near the Western Avenue corridor.
After discussing findings with the communities along the corridor and hearing the ideas, concerns, and priorities from stakeholders, the team will begin testing different scenarios for development at key areas of the corridor. The team will share these scenarios for further feedback from the community before making final recommendations.
How will affordable housing be integrated into the study?
---
Housing is a critical land use along the corridor and will be an important element to the planning process. Housing agencies, advocates, researchers, community members, and others will be evaluating the potential for additional housing along the corridor and ways to promote affordability. These ideas will be shared with the public for discussion and feedback before solidifying into specific recommendations.
Will there be recommendations for how to support local businesses to either stay or locate in areas along Western Avenue?
---
The study will include recommendations to support local businesses, either through public realm improvements, improved access, focused incentives such as the Small Business Improvement Fund (SBIF), or other strategies.
Needs for different segments of the corridor will vary, so the recommendations will respond to the current and projected future conditions for commercial areas along Western Avenue. Local businesses and chambers of commerce are active in the outreach process and provide specific insight into the concerns and opportunities for businesses.
Will there be recommendations to incentivize property improvements along Western Avenue?
---
The study will likely identify a range of opportunities for property improvements along the corridor, but most of Western Avenue's frontage is privately-owned property.
Usually, the City of Chicago cannot force private property owners to make modifications, but the study will include design guidelines and strategies to encourage and assist property owners to make strategic investments that would result in a healthier and more pleasant neighborhood commercial corridor. These guidelines will be supplemental to the draft Neighborhood Design Guidelines published by DPD in 2020.