Office of Equity and Racial Justice
The Office of Equity and Racial Justice (OERJ) seeks to achieve equity in the city's service delivery, decision-making, and resource distribution. We will do this by supporting City departments in normalizing concepts of racial equity, organizing staff to work together for transformational change, and operationalizing new practices, policies and procedures that result in more fair and just outcomes.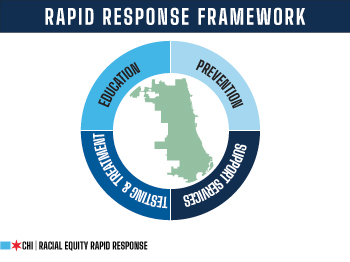 Racial Equity Rapid Response Team
To help save the lives of those most vulnerable and to mitigate effects from the COVID-19 crisis caused by racial disparities, the City mounted the Racial Equity Rapid Response (RERR) whose goals are to:
Flatten the COVID-19 mortality curve in Black and Brown communities in Chicago and

Build a groundwork for future work to address longstanding and systemic inequities in Black and Brown communities (health, economic, and social)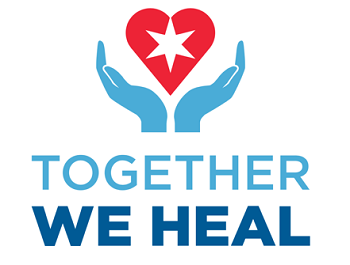 The Together We Heal initiative amplifies public acknowledgement and truth-telling about racism's past and present harms. This includes consequences from both individual and systemic racism. Together We Heal challenges Chicago residents to engage in racial healing conversations around the city. This initiative will include a summit on January 29 and a longer term public reckoning conversation.
Together We Heal launches a journey aimed at building racial healing across Chicago. We want every Chicagoan to do their part to foster racial healing, learning, and restoration in every neighborhood across our City. We seek to promote civic unity by encouraging Chicagoans to connect across lines of difference and support a collective conversation about our truth and our promise as a City. Our ask is simply that you join us! Find out more here.
Regional Equity Partnership Convening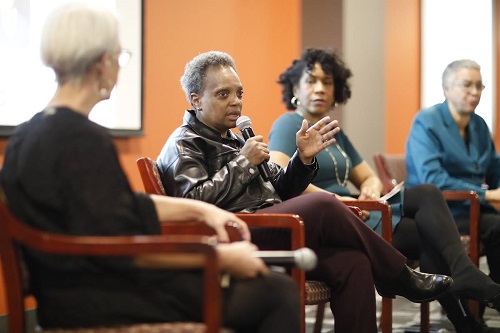 The City of Chicago, Cook County, and the State of Illinois co-hosted a racial equity workshop for close to 200 department and agency leaders in January The purpose of the workshop was to orient these government leaders to the importance of racial equity work, create a shared language across governments for the work of racial equity, inspire full and dedicated participation in ongoing work, and cultivate continued partnership. Principal leaders from all three juristdictions – Chicago Mayor Lori Lightfoot, Cook County President Toni Preckwinkle, and Lieutenant Governor Julianna Stratton – joined us to share their commitment to lead their adminstrations with a focus on equity and racial justice.