This year the City of Chicago is celebrating Juneteenth by focusing on freedom and family. 2022 marks the first year that the City of Chicago will recognize Juneteenth as an official City holiday. Leading up to the holiday on Sunday, June 19th, Chicagoans can engage in a number of events and conversations commemorating the day. Join us on Monday, June 13th at 11:00am to kick things off by streaming the Juneteenth Flag Raising Ceremony hosted by Mayor Lori E. Lightfoot and the Aldermanic Black Caucus. You may watch the ceremony on Mayor's Facebook Page.
---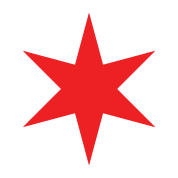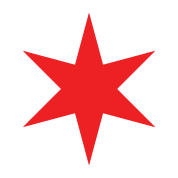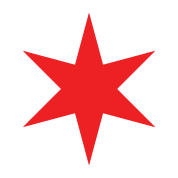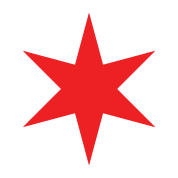 ---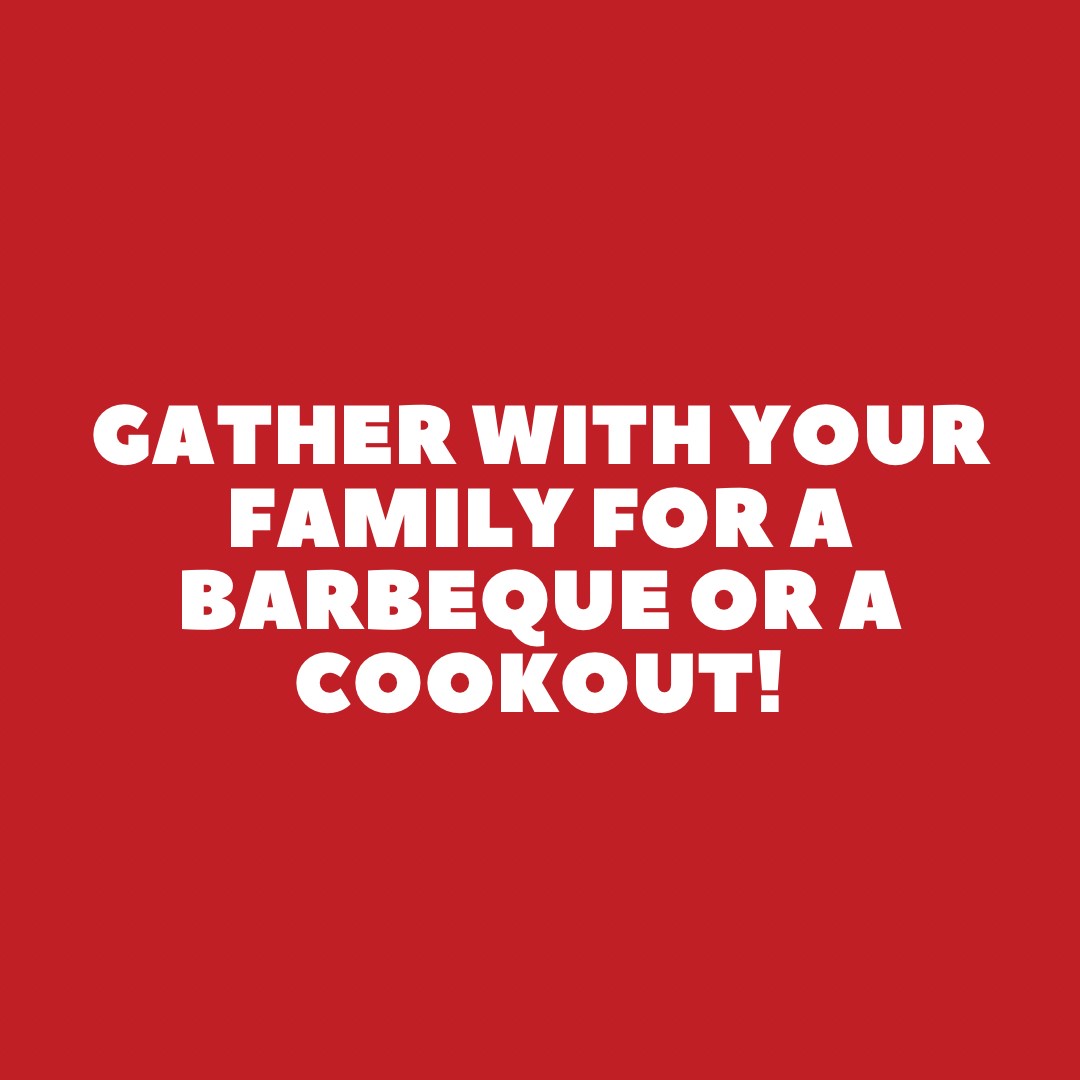 Join us at our two partnered events on Sunday, June 19!
Free family portraits will be available at both events! Bring your family and dress to impress in celebration of Freedom and Family!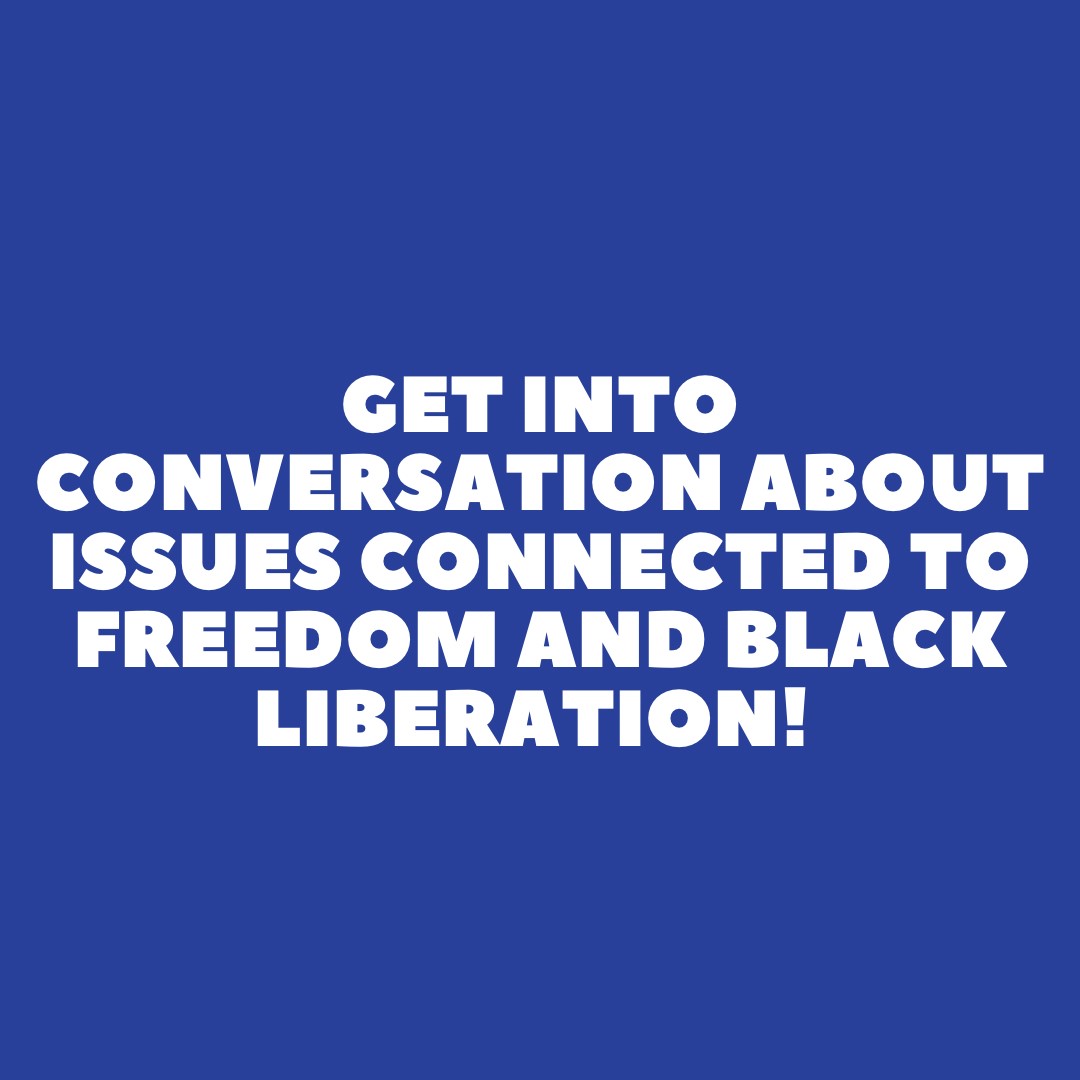 Check out the Let's Talk Chicago! Juneteenth 2022 Dialogue Series below!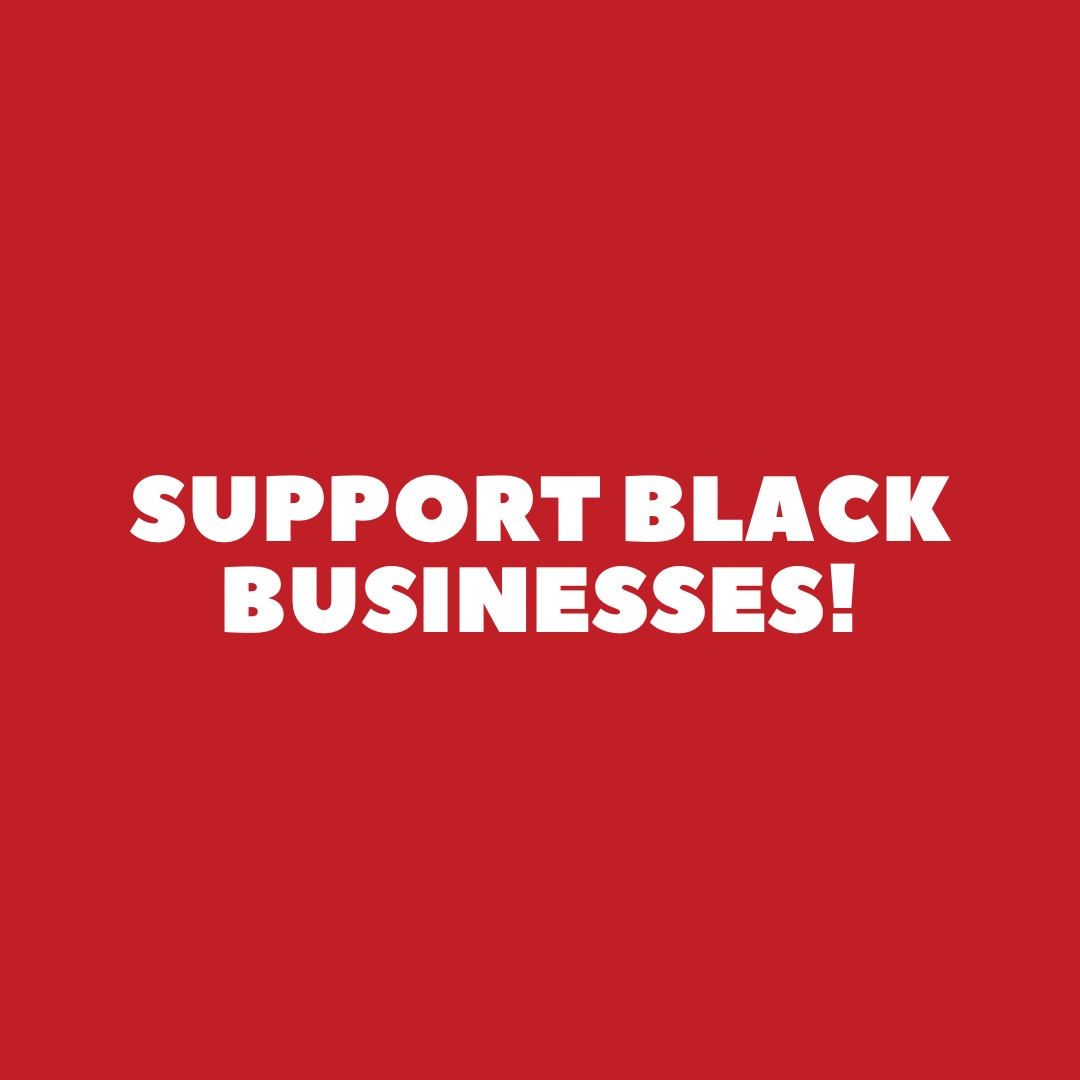 ---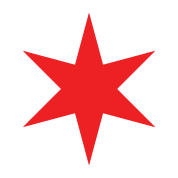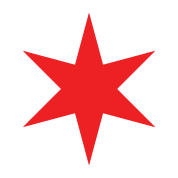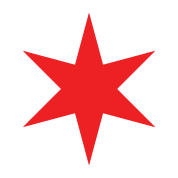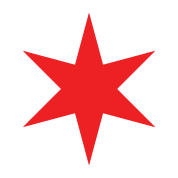 ---
Juneteenth 2022 Dialogue Series:
Author Clint Smith will discuss his book How the Word Is Passed in conversation with Candace Moore, City of Chicago Chief Equity Officer and Dr. Obari Cartman, President of the Chicago Association of Black Psychologists. The conversation will be moderated by WBEZ reporter Natalie Moore.
Chicago Department of Public Health's bi-weekly Instagram Live talk program is hosted by Dr. Erica Taylor, the medical director for congregate settings at CDPH. The program seeks to create a safe space for the Black community to discuss health disparities, health care, wellness, mental health, and other related issues. Dr. Taylor will be joined by Theodore Crawford who will be discussing Juneteenth and ESPN author Scoop Jackson to discuss his book "A Game is not a Game " along with the topics of Black Culture and fatherhood.
Time: Thursday, June 16, 6 p.m.
Virtual stream on CDPH's Instagram: @chipublichealth
Organizer: Chicago Department of Public Health
Following the Black and Brown Dialogue 2021 success, the Consulate General of México in Chicago, the City of Chicago initiative Together We Heal, and Malcom X College join forces to honor Juneteenth and celebrate the African roots that unite Mexico and the United States. This event will be built around a panel discussion on the less-known southbound route used by some African Americans seeking freedom from slavery. This route went from Texas into Mexico and represented a new "promised land" for many. We seek to explore the legacy this diaspora left in Mexico, and enrich the conversation about our shared history.
Time: Wednesday, June 22, 2 p.m.
Virtual from the Mexican Consulate of Chicago's Facebook: https://www.facebook.com/Consulmex
Organizers: Consulate General of México in Chicago, Malcom X College and the Office of Equity and Racial Justice
The UBUNTU Center Chicago hosts this dialogue that will provide background and insights on the contributions of Same Gender Loving men and women toward the Black freedom movement after the establishment of the Juneteenth holiday. This history sits at the foundation of subsequent efforts by Black gay men and women in having a liberation day here in Chicago that eventually became the gay pride parade. The dialogue will also cover the work of the organization, Chicago Black Lesbians and Gays (CBLG), the first and only Same Gender Loving organization that has marched in Chicago's Bud Billiken Day Parade.
The Black Culture Collective presents this lunchtime virtual dialogue that will invite participants to learn about the concept of "Black Culture Wellness" including how the concept was developed and how local Chicago leaders would like to use it to guide the growth of safe and vibrant Black communities. Participants will also be asked for their feedback and ideas about what aspects of Black culture are most important to connect with to help shape some of the emergent strategies community leaders are working on in partnership with Community Safety Coordination Center and the Office of Equity and Racial Justice.
Date: Tuesday, June 28th, 12 p.m. ***This is a past event***
Organizers: Black Culture Collective and the Office of Equity and Racial Justice
---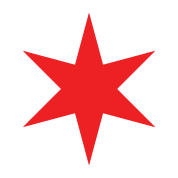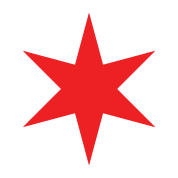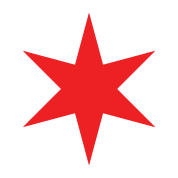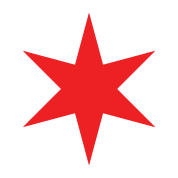 ---
Juneteenth Family Highlights
David Peterson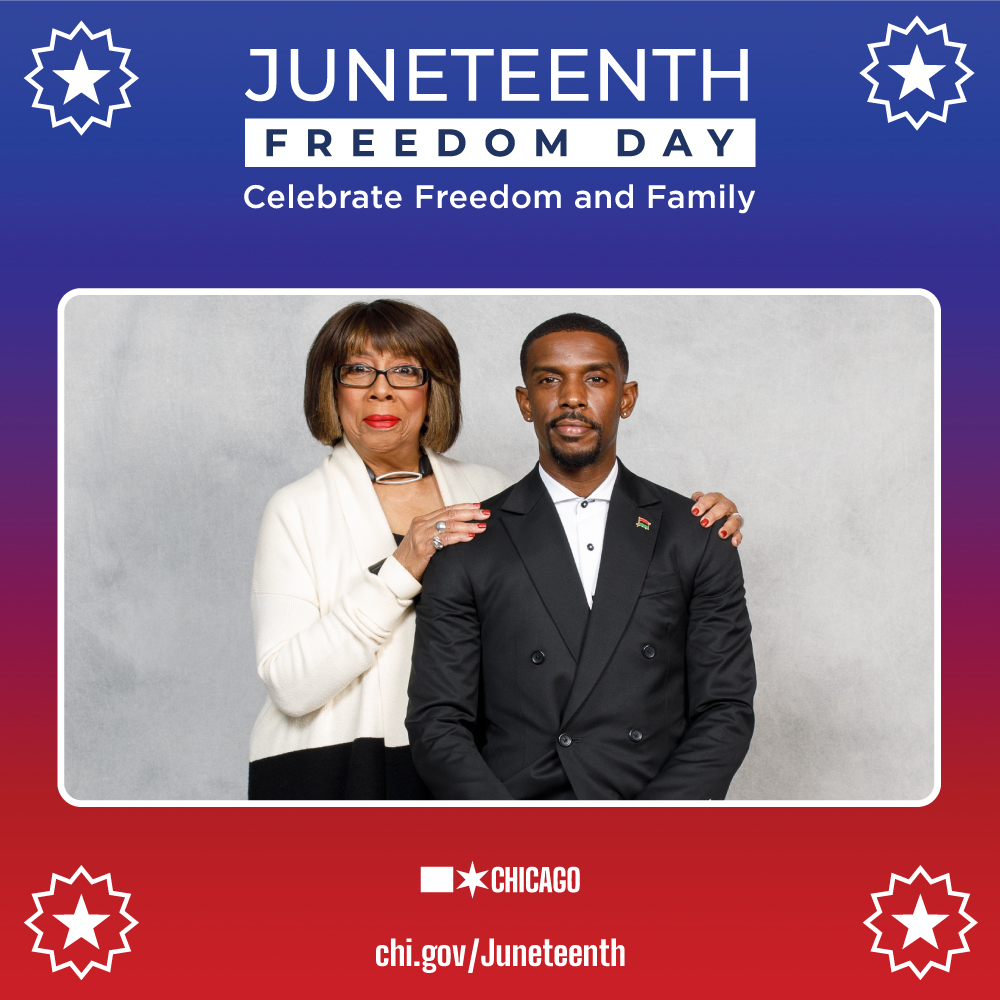 This Juneteenth, the City recognizes and celebrates the numerous contributions made by our Black community. Black history is American history. We must continue to honor this legacy today and always.
Our first Juneteenth feature is David Peterson, president and executive director of the National A. Philip Randolph Pullman Porter Museum on the city's South Side. His family has enriched
Black culture in Chicago by preserving its history and heritage and highlighting the Black community's contributions to the American labor movement.
To him and his family, Juneteenth is a reminder of how far we've come and how far we need to go.
Katanya Raby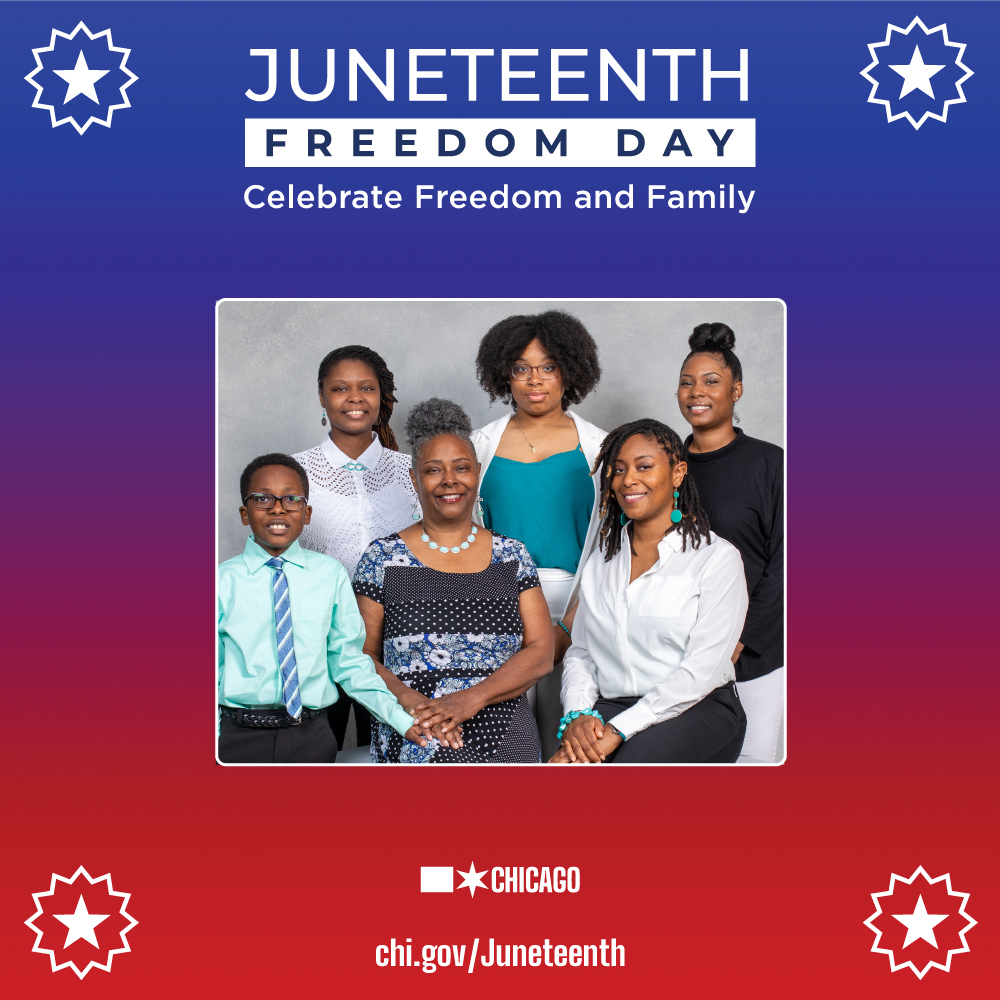 Katanya Raby is an urban planner, artist, and activist. Advocacy runs through her veins, as her grandfather was the prominent civil rights activist Al Raby.
Katanya and her family chair the Al Raby Foundation, which provides educational opportunities for youth to learn about civil rights history in Chicago. The Foundation is currently developing a scholarship fund to support young people interested in civil rights work in the city.
For Katanya and her family, Juneteenth is a time of celebration, reflection, and a reminder of what their ancestors had to endure to ensure that Black Americans would someday be free. While there is still work to do, Katanya is hopeful that by continuing her grandfather's legacy, lasting systemic change is possible.
Carol Johnson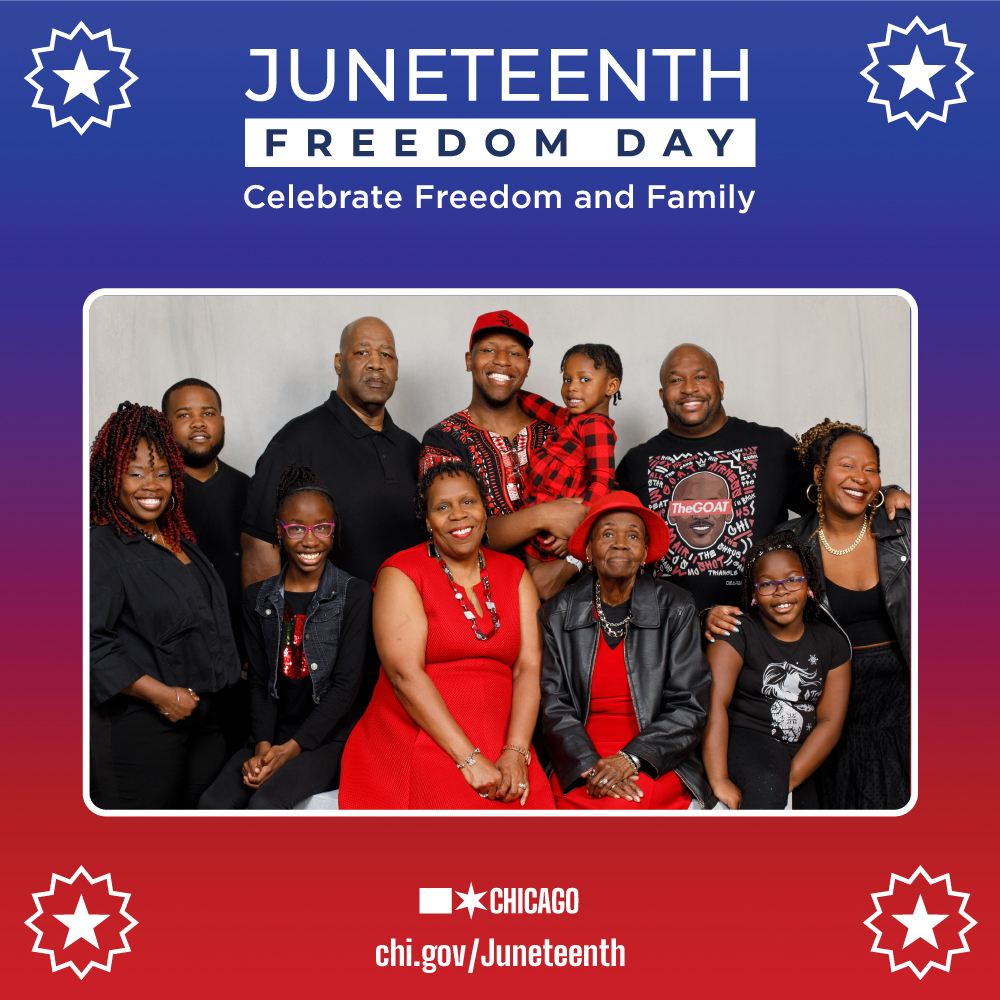 Carol Johnson is a long-time West Side resident and organizer of the 1865 Fest in Garfield Park. She also has a passion for nature and volunteers as a community steward at Garfield Park's natural areas.
To Carol and her family, Juneteenth signifies a time of celebration and recognizing our history and ancestors. It's important to her that we share this history with the next generation, helping them understand the struggle and the challenges that Black Americans have overcome. #ChicagoJuneteenth2022
Yvette Moyo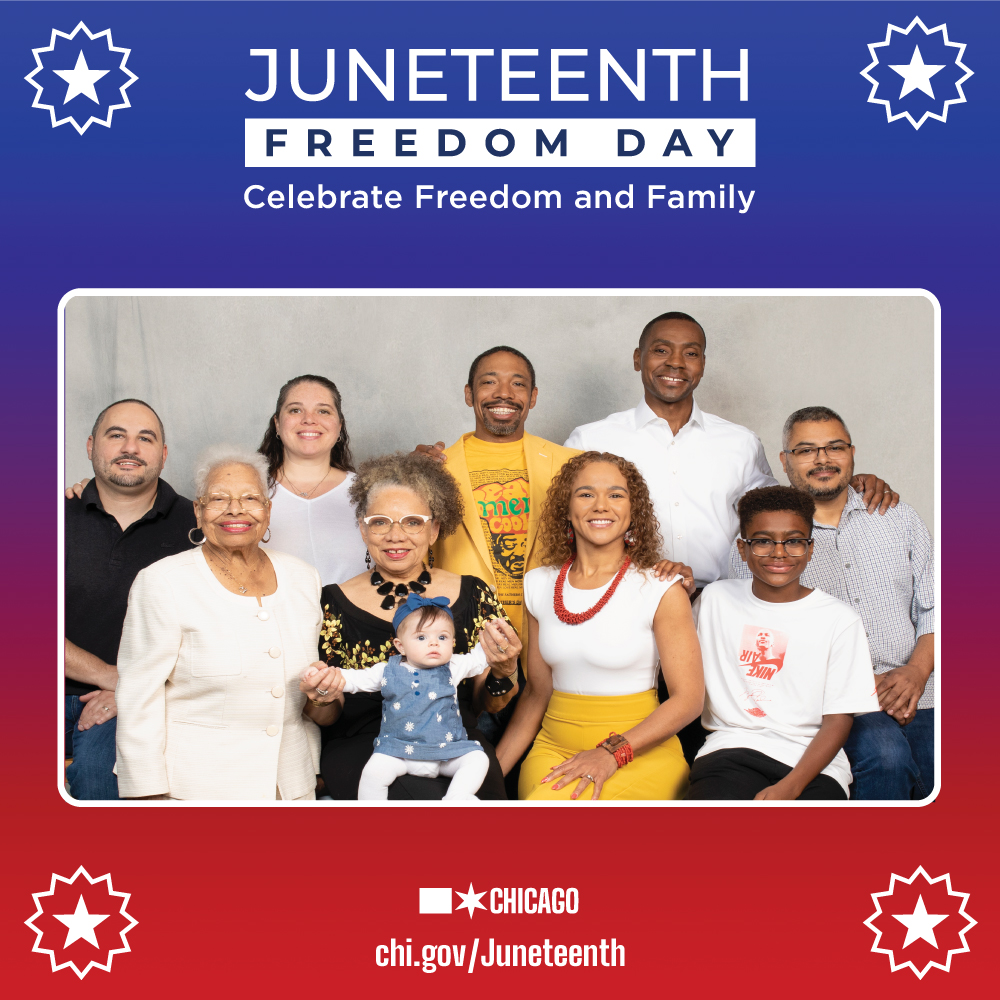 Yvette Moyo is a Chicago native and founder of the Real Men Charities, an organization that empowers Black and brown fathers and their families. She has co-authored two books, "Real Men Cook: More Than 100 Easy Recipes Celebrating Tradition and Family," and "Real Women Cook: Building Healthy Communities with Recipes that Stir the Soul."
Yvette's father and grandparents were involved in the civil rights movement, and her family continues their legacy of advocating for lasting change.
To her, Freedom Day underscores the fact that we must continue to fight for equality. Freedom Day means that we have to unify so that we can have an equal opportunity to have a happy and healthy life.
---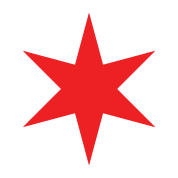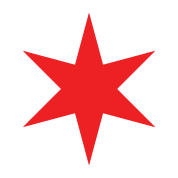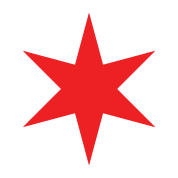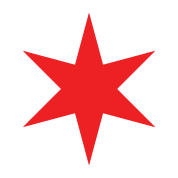 ---
Juneteenth (short for "June Nineteenth") marks the day when federal troops arrived in Galveston, Texas in 1865 to take control of the state and ensure that all enslaved people be freed. The troops' arrival came a full two and a half years after the signing of the Emancipation Proclamation. Juneteenth honors the end to slavery in the United States and is considered the longest-running African American holiday.
The Juneteenth flag was created by Ben Haith in 1997. Haith, founder of the National Juneteenth Celebration Foundation (NJOF), initiated the first flag raising ceremony that same year, which was held in Boston, Massachusetts.
Symbolism:
The Colors: Red, White, and Blue symbolize the American Flag. This is a reminder that Black Americans built this country and are American citizens.

The Star: The White Star at the center of the flag represents not only the Lone Star State (a nod to Galveston, Texas where a declaration of freedom was issued —freeing the Black people who were still enslaved after the Emancipation Proclamation of 1862.), but it also represents the freedom of Black Americans across the nation.

The Burst: The Burst, which surrounds the Star, represents a Nova (or a new star). This represents the new beginning for Black Americans.

The Arc: The Arc-extending across the width of the flag- represents a new horizon and opportunities for Black Americans.
The Pan-African flag was created in 1920 by Marcus Garvey, leader of the the Universal Negro Improvement Association (UNIA) at a conference in New York City. Garvey created the flag to represent the African Diaspora and the Black Liberation Movement.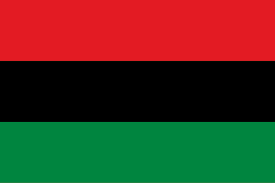 Symbolism:
The Colors: Red, Green, and Black represent unity for the African Diaspora. Red symbolizes the bloodshed in the liberation movement and that unites people of African ancestry. Black symbolizes Black people who make up the Diaspora. Green symbolizes the wealth and fertility of the African continent.
---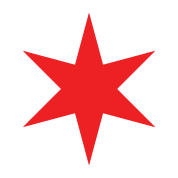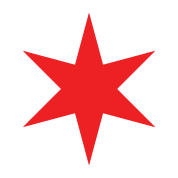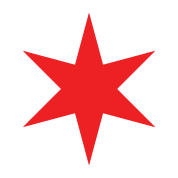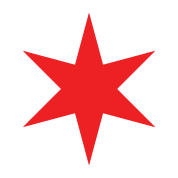 ---
Thank You to our Partners: