Community Engagement Opportunities
Last updated on 11/14/2022
A Community-Driven Approach Community to Violence Reduction is how we create sustainable change. We need everyone onboard to increase community safety through a centralized coordination of resources and services to communities at highest risk of violence. This critical step is executed through a variety of community engagement opportunities for the City to solicite feedback from community members and be a space for resource and information sharing.
---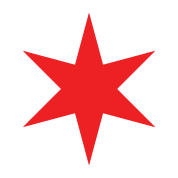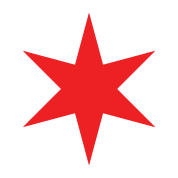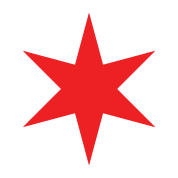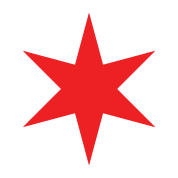 ---
Between August 2021 and October 2022, we held or supported
79 community events

to promote and improve safety.
---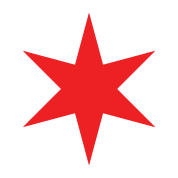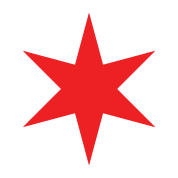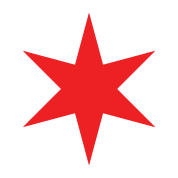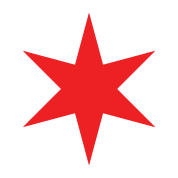 ---
There are currently no upcoming events. Check back soon.
---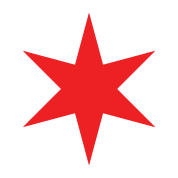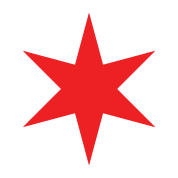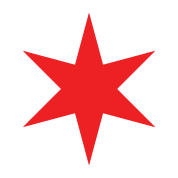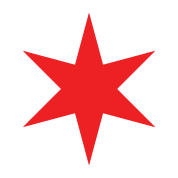 ---
blockTOBER Fall Clean-Up
October, 2022
This fall clean-up asked volunteers to help clean vacant lots, parkways, and viaducts in Auburn Gresham and South Shore. The CSCC assembled teams, gathered families, friends, neighbors, colleagues, and co-workers to join the clean-up effort, partnering with community organizations and various departments, including the Chicago Department of Public Health and the Department of Streets and Sanitation (DSS). Volunteers picked various cleanup sites, DSS volunteered all cleaning materials and we collectively cleaned over 30 vacant lots, parkways, and viaducts.
Tabletop Exercises
October, 2022
The Community Safety Coordination Center hosted three tabletop exercises in Back of the Yards, Auburn Gresham, and South Shore in September and October of 2022 to provide community organizations with the opportunity to analyze their organization's role in violence prevention and how it fits within the larger context of the community. Representatives from different organizations with different specialties gathered during the tabletop exercises to discuss their role before, during, and after an incident occurs, looking for opportunities on how to improve coordination, information sharing, and resource allocation. The exercises included a community- level deep dive with data into the root causes of violence, opportunity for networking and identification of immediate and long-term solutions to reduce violence in your community.
Mental Health Skills Building
Fall Convening
October, 2022
The CSCC, in partnership with the Chicago Department of Public Health (CDPH), hosted a fall convening for the ten cohorts who participated in the Mental Health Skills Building Trainings from May to August this summer. The goal of the convening was to provide a space for participants to reconnect with their cohort, celebrate their accomplishment in completing the training, and plan next steps in how they can utilize skills learned in the trainings to better support their organizations, and identify how they can partner with the Mental Health teams at the City.
Low-Key Kickbacks: Saturday Edition
September, 2022
As part of our summer safety plan and people-based strategy, the Community Safety Coordination Center (CSCC), in partnership with the Mayor's Office, Chicago Park District and other City departments, hosted eight Low-Key Kickbacks: Saturday Edition, on Saturdays from 6 to 9 p.m. These events are a part of Mayor Lori E. Lightfoot's Summer Kickback Series, a targeted effort to ensure youth across Chicago have access to engaging activities and necessary resources within their communities.
Media Roundtable
August, 2022
The CSCC hosted a media roundtable at the Englewood Peace Campus in August to talk with community partners and CSCC staff on lessons learned at the CSCC since marking our one year since activation. Media heard from partners involved in the Community Safety Leadership Collective who provided insight into how they are involved with and guide our work. Participants included Cecile DeMello, Executive Director at Teamwork Englewood, Teny Gross, Founder and Executive Director at the Institute for Nonviolence Chicago, Ariel DeNey Rainey, Founder of Hustle Mommies, Rob Castaneda, Co-Founder and Executive Director of Beyond the Ball, and Lisa Hampton, Director, Prevention and Intervention, Youth Services Division, with the Department of Family and Support Services.
Block Club and Neighborhood Association Community Action Kick-Off Events
June, 2022
The Community Safety Coordination Center, in partnership with the Chicago Police Department, hosted Block Club and Neighborhood Association Community Acton Kick-Off events at three City Colleges of Chicago locations during the month of June: Malcolm X College (06/09), Kennedy-King College (06/14), and Arturo Velasquez Institute (06/21). The Kick-Off events encouraged collaboration and facilitated greater engagement with City services. Leaders and members of Block Clubs and Neighborhood Associations participated in workshops to identify block-level challenges and solutions in partnership with the City and learned how to get direct access to City departments and agencies to have concerns addressed.
Summer Action Summit for Youth
May, 2022
The City of Chicago and the Mayor hosted a Summer Action Summit on Monday, May 23, 2022, at Malcolm X College. The goal of the Summit was to cultivate a collective understanding and approach to putting summer youth initiatives in place and to discuss violence prevention strategies aimed at youth ages 11-24. The event offered insight and acted as a catalyst regarding the City's summer youth initiatives in communities throughout Chicago and helped identify any gaps that may exist for referral pathways and connections. Activities at the event included hosting community-level conversations regarding ways in which the City and local communities can support young people throughout the summer, and held table conversations and a group strategy session.
Clean and Green
April, 2022
As part of the City's holistic approach to community safety, the CSCC, in partnership with the Department of Streets and Sanitation (DSS), coordinated a citywide effort to clean and green vacant lots in community areas that are highly impacted by violence. On April 23, 2022, City volunteers and community members came together to clean vacant lots in Englewood, Little Village, North Lawndale, and West Garfield Park.
Community Safety Town Halls
April, 2022
The Mayor's Office of Community Engagement in collaboration with the Community Safety Coordination Center (CSCC) hosted six Community Safety Town Halls in March and April 2022 to create an opportunity for an open dialogue between City officials and residents to both share the City's current community safety strategy and hear ideas, suggestions, and concerns directly from community members. While they were called town halls, these convenings were primarily facilitated as group discussion. At arrival, guests were randomly assigned to tables to create an opportunity for community members who may not know each other to work together and share opinions and ideas for making the community safer. In addition to taking a survey, we asked attendees at each table to work together and create a list of five programs, policies, or investments to promote public safety in our communities. This process resulted in a report that includes a summary of the community concerns shared, answers to commonly asked questions, and available resources.
Skilled Trades Career Fair for Youth
March, 2022
The Skills Trades Career Fair for youth was hosted on March 22, 23 and 24th of 2022 at the McCormick Center. The goal of the event was to expose and connect 3000 CPS students, middle school and high school, with the necessary information and tools to explore a career in the skilled trades. The fair had a focus on students at risk of becoming "Opportunity Youth" post-graduation, and prioritized students who have risk criteria that indicate they are at highest risk of being involve in violence. Students had the opportunity to meet with representatives from 52 unions and skills trades and participate in hands-on activities to gain a greater understanding of the skilled trades career pathways.
Symposium on Trauma-Informed Response to Violence
March, 2022
In March 2022, the CSCC, in partnership with CDPH, held a Symposium on Trauma-Informed Response to Violence. The Symposium addressed the intersection of Mental Health, Substance Use, and Violence, with a specific focus on increasing access to mental health and substance use services for individuals at high risk of violence. The event convened mental health, substance use, and violence prevention providers, as well as community leaders and CSCC partners who provide direct service and implement programs. Participants engaged in collective group discussions, break-out sessions, and healing exercises led by Lotus Love Spirit Healing and the Center for Healing and Justice through Sport that included harm reduction techniques, trauma-informed training, action plans for innovative service delivery models, and wellness activities to emphasize self-care.
---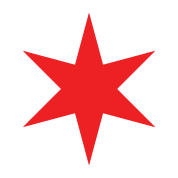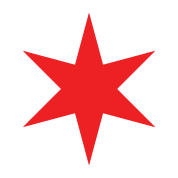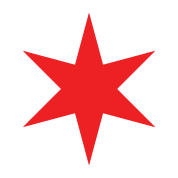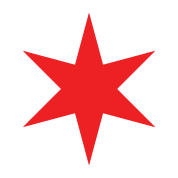 ---